Pain Management: Suppress, Substitute, Soothe, Supplement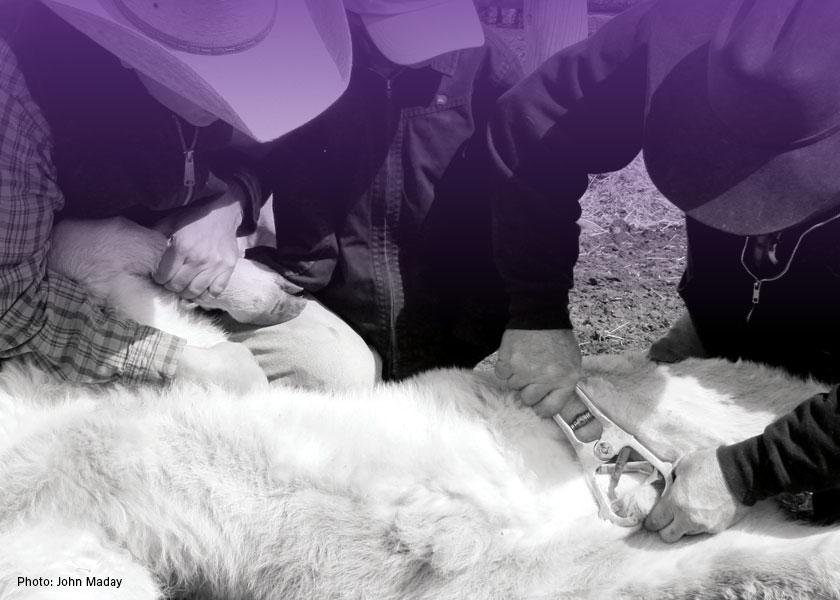 The desire to treat a food animal's pain coupled with the various legal and human-health considerations can create a tricky path for veterinarians to navigate.  
Even so, Hans Coetzee says, "It is fundamentally important to address pain for the animal's benefit, production efficiency, and for maintaining the confidence of the consumer."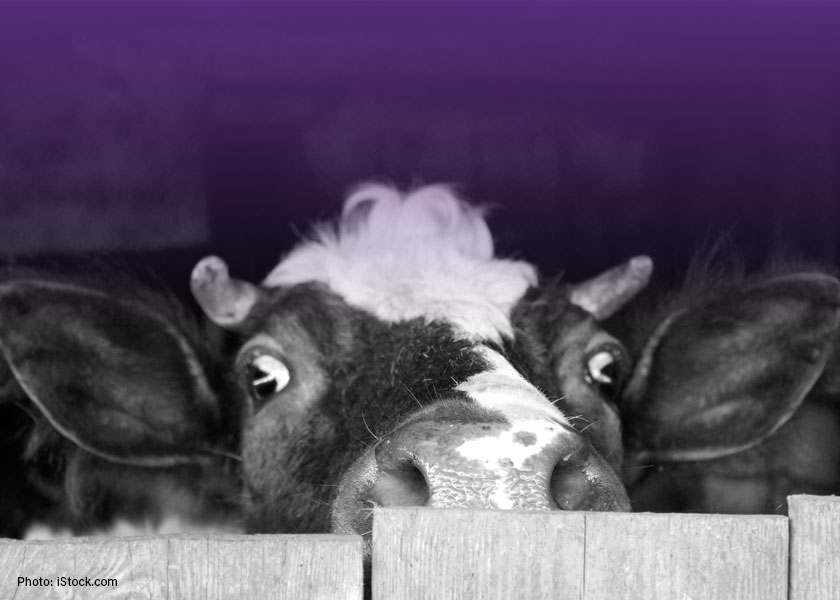 Coetzee, head of the department of anatomy and physiology at the Kansas State University College of Veterinary Medicine, has devoted extensive study and education over the years to the subject of pain management in food animals.
He references dehorning as one of the major areas of consumer concern relative to the perceived humane treatment of cattle. And, he says, it has been well-established through research that dehorning is, indeed, a painful procedure. 
Coetzee recommends veterinarians consider what he refers to as the four S's of livestock pain management for dehorning, injuries and surgeries.
Suppress – When possible, make changes so a procedure is no longer necessary. In the case of dehorning, he says adoption of polled genetics will eventually make dehorning obsolete. 
Substitute – Refine how the procedure is performed to reduce pain, if you can. For horn removal, use disbudding versus dehorning by performing the procedure at a younger age before the horn bud has attached to the underlying bone. Changing calf handling techniques and providing proper restraint also can reduce stress and pain. 
Soothe – Use analgesics to reduce pain before a procedure starts. Administering a local cornual nerve block with lidocaine before dehorning will help reduce pain caused by the procedure. 
Supplement – Back up the initial pain mitigation with a longer-acting analgesic. Veterinary-prescribed meloxicam given at the time of dehorning in addition to lidocaine can minimize the chronic inflammatory pain caused by the procedure for at least 48 hours. Together, they help control different parts of the pain pathway. 
Providing analgesics in dehorning is considered a standard of care in the American Association of Bovine Practitioners' (AABP) Dehorning Guidelines.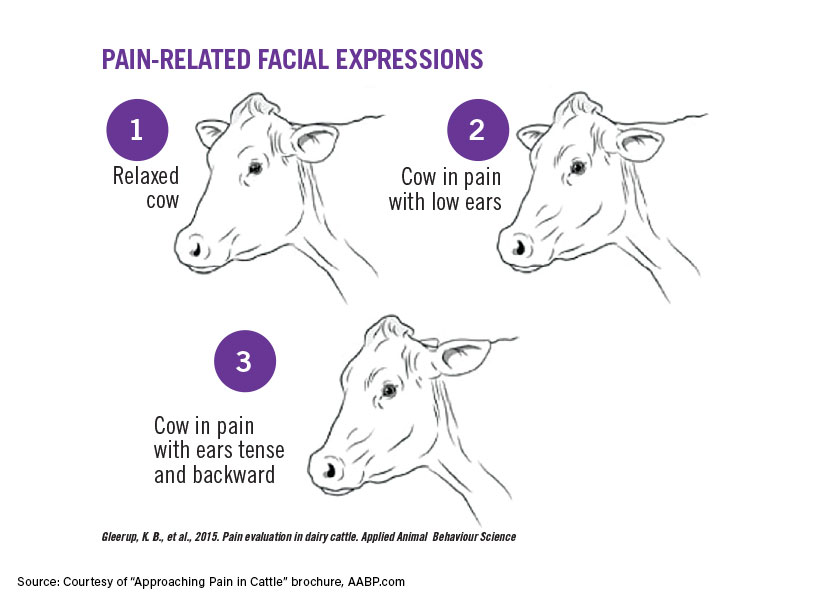 Follow the guidelines.
Renee Dewell, lead public health veterinarian at the Iowa State University  College of Veterinary Medicine, says there are limited FDA-approved drug options available in the U.S. Both lidocaine and meloxicam can be administered on prescription by a licensed veterinarian, following guidelines allowed under Extra-Label Drug Use (ELDU) by the Animal Medicinal Drug Use Clarification Act (AMDUCA). The prescribing veterinarian always should specify meat and milk withdrawal times for medications prescribed under ELDU. 
"I want to emphasize that the communication of the withdrawal interval is critical for extra-label use, which in the case of pain management schemes and protocols is certainly going to apply," Dewell says. 
"We need to be really intentional in completing a written form for all of our ELDU prescriptions, as well as verbally explain them to producers. I really encourage us all to write it and say it, and make sure that both of those things happen."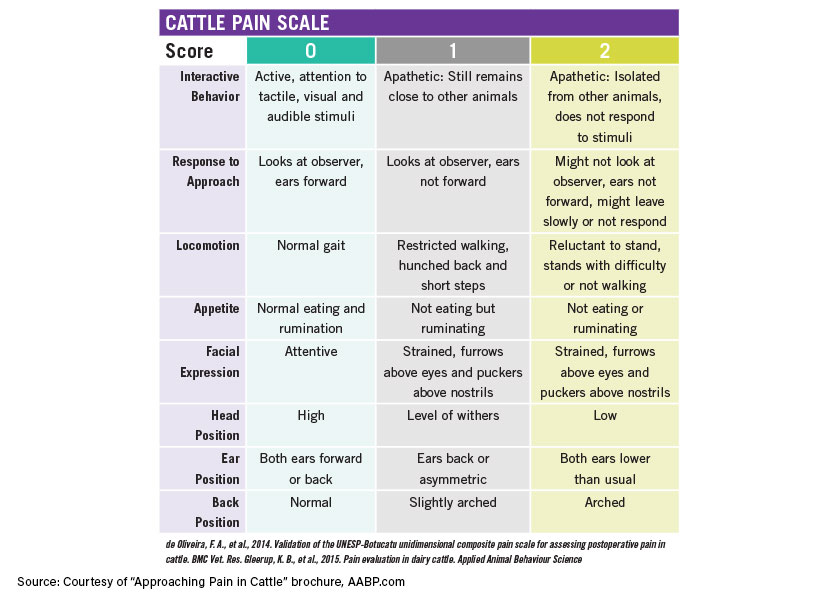 Evaluate your clients.
Some producers might not be attuned to an animal's need for pain management or prepared to pay for it. When such scenarios arise, Dewell says be sensitive to client concerns while still recommending the product or practice. Common issues she works with producers to address first include lameness, dystocia and surgeries such as cesarean sections. 
"Often, once a producer sees the difference in how an animal responds, they are likely to support your future efforts to reduce or eliminate animals' pain," she says. 
Coetzee and Dewell addressed the topic of pain management in beef and dairy cattle during their respective presentations at the 2021 AABP annual conference.
---
For more information on pain management protocols, consider  the RACE-approved modules from Meredyth Jones DVM, MS, DACVIM, available at largeanimalce.com/about/, as well the "Approaching Pain in Cattle" brochure, available on the AABP website at https://bit.ly/3sfq0sv.