NMC Conference Offers CE Credits through AAVSB, ARPAS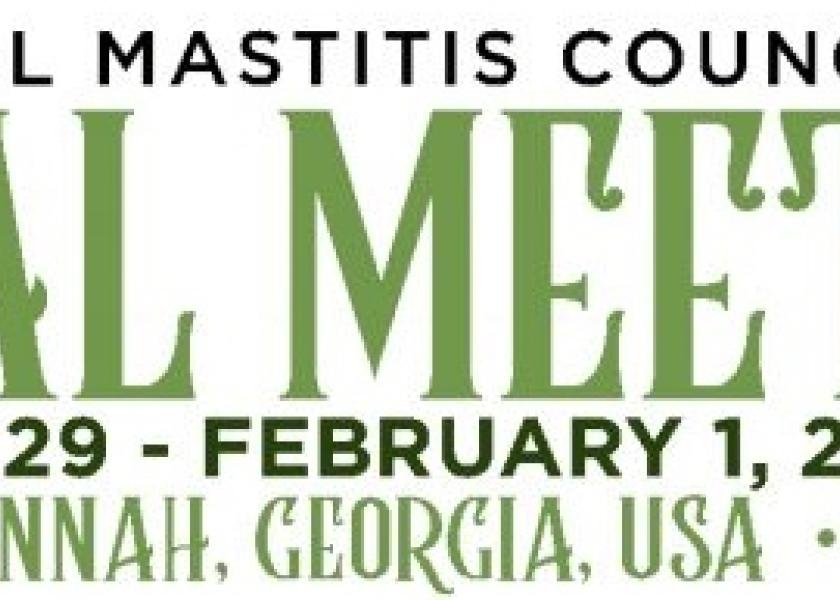 The American Association of Veterinary State Boards (AAVSB) and American Registry of Professional Animal Sciences (ARPAS) approved National Mastitis Council's (NMC) application for continuing education (CE) credits. Veterinarians attending the 2019 NMC Annual Meeting, Jan. 29-Feb. 1, in Savannah, Ga., may earn up to 19 RACE-approved (Registry of Approved Continuing Education) CEs. Similarly, ARPAS members may earn up to 19 CEs. The meeting offers 56 approved credits.
"Continuing education is such a critical part of our culture in the veterinary and animal scientist fields," says Dave Kelton, NMC president and University of Guelph veterinary epidemiologist. "Education is a crucial part of NMC's culture. Thus, we're extremely pleased that AAVSB and ARPAS approved CEs for our upcoming annual meeting."
NMC's annual meetings, regional meetings and various resources provide a forum for education and global exchange of information on milk quality, mastitis and relevant research. "We welcome veterinarians and animal scientists to join us in Savannah to enhance their udder health knowledge and skills, and then communicate that information to their clients to help them control mastitis and improve milk quality," says Kelton.
AAVSB CE credits may be earned by attending short courses, general sessions and/or featured symposium. To view specific topics and the schedule, go to: http://meeting.nmconline.org.
NMC is an international professional organization based in Minnesota devoted to reducing mastitis and enhancing milk quality. NMC promotes research and provides information to the dairy industry on udder health, milking management, milk quality and milk safety. Founded in 1961, NMC has about 1,000 members in more than 40 countries throughout the world.
For more about NMC programs and resources, see these articles on BovineVetOnline:
NMC Introduces Teat Condition Portfolio
NMC Develops Cowside Diagnostic Tool
NMC Speakers Address Five-Point Mastitis-Control Plan