NIAA Hosts Antibiotic Symposium with NIAMRRE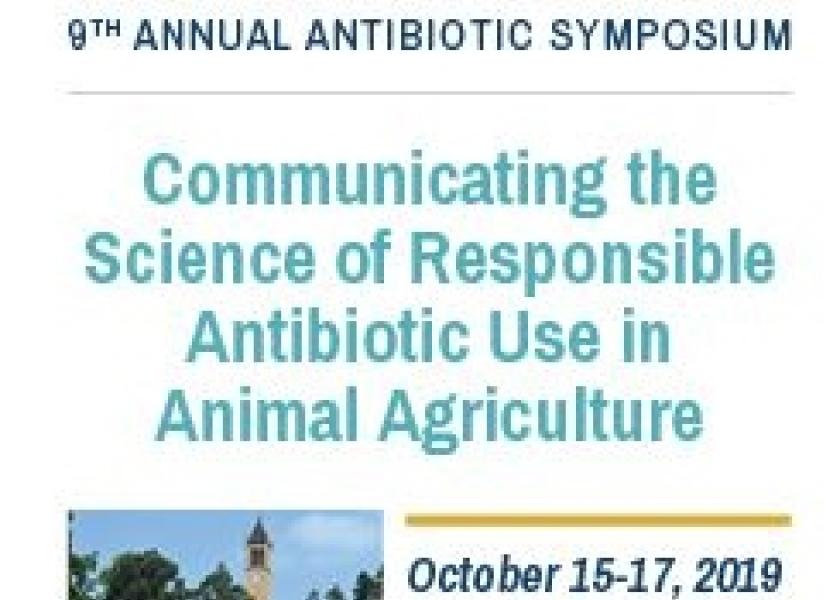 The 9th Annual NIAA Antibiotic Symposium will be in Ames, Iowa at Iowa State University, October 15–17, 2019. The theme of the Symposium will be "Communicating the Science of Responsible Antibiotic Use in Animal Agriculture."

This year's Symposium will be hosted by NIAA in collaboration with the prestigious National Institute of Antimicrobial Resistance Research and Education (NIAMRRE), which was competitively selected lead the collective efforts related to Antibiotics in animal, human and environmental health of the Association of American Veterinary Medical Colleges and the Association of Public and Land Grant Universities. 

As misreported or inaccurate statistics continue to be repeated in negative media coverage of animal agriculture, and the public makes purchasing and family nutrition decisions based on distorted information, the Symposium will study how the industry can better communicate to the public in an effective and positive manner. 

"We are especially excited to provide the participants with an opportunity to start to explore the "science of science communication" related to antibiotic use, stewardship and resistance, a field that NIAMRRE focuses on as a priority initiative," says NIAMRRE's Executive Director Dr. Paul Plummer. 

Presentations and a hands–on workshop developed in partnership with the Iowa State University Greenlee School of Journalism and Communication will help attendees understand how to take science updates and new advances in research, technology and innovation and convey useful information to meet the needs of consumers, which may help shift the attitudes of the public and media in the future. 

In addition to the communication segment, the Symposium will unpack science updates from across the industry and interact with industry representatives of new and evolving technologies to help meet the demands of responsible use of antibiotics.

The Symposium's attendees and presenters will include beef, dairy, pork and poultry producers, processors, and retailers, private practice and state agency veterinarians, researchers and scientists from the FDA, USDA and CDC as well as University animal agriculture and veterinary program academia.
For more information or to register for the 9th Annual NIAA Antibiotics Symposium go to www.animalagriculture.org

SEE AGENDA HERE