Kansas Beef Council Releases Virtual Chuteside Cattle Demo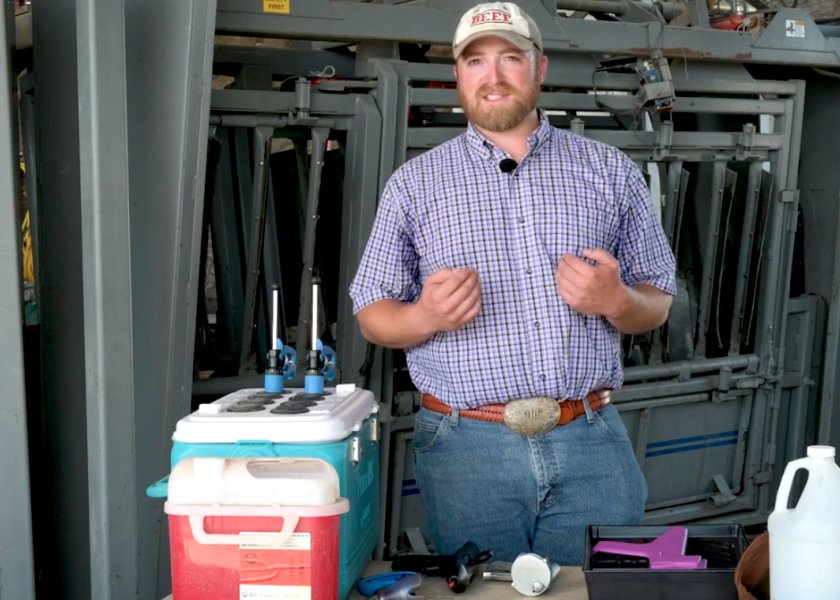 The Kansas Beef Council (KBC) has partnered with Kansas State University to host a virtual chuteside cattle demonstration featuring Dr. A.J. Tarpoff, KSU beef extension veterinarian. This video, using both GoPro and drone technology, showcases the key principles of Beef Quality Assurance (BQA) and applies them in a relatable real-world setting. Dr. Tarpoff discusses proper vaccine storage and handling, needle size, low-stress cattle handling, and facility design while processing cattle next to the squeeze chute, a release from KBC says. 
KBC and Dr. Tarpoff recently hosted a Zoom webinar featuring the video and a live Q&A session targeted toward college students across the state. Participants included students from Kansas State, Fort Hays State University and Kansas community colleges, the release continues. 
Producers interested in watching the video can see it below, or visit the newly created Kansas Beef Producer Hub on the kansasbeef.org website.