Heart Rate Variability Can Help Assess Stress and Pain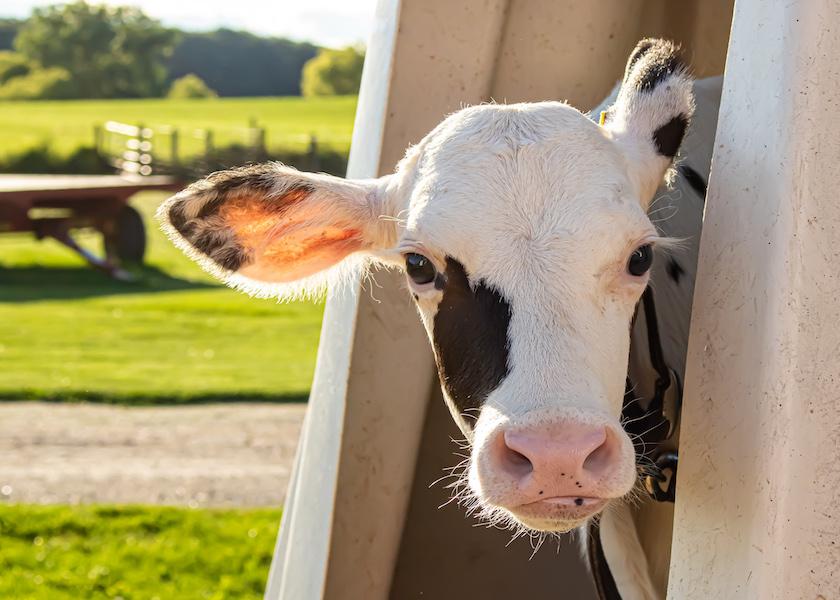 Calves can't talk, but they do experience pain, discomfort and stress. Helping them cope with those stressors requires first knowing when – and to what extent – they experience them.
Researchers are exploring heart rate variability (HRV) as one quantitative method of objectively measuring animal welfare.
British researcher Jim Clapp with the Newcastle University School of Agriculture in the UK explained that heart rate variability is not just an assessment of how fast the heart is beating, but how quickly the heart rate changes.
By using non-invasive heart monitors strapped to calves and linked to computerized data loggers, changes in heart rate are recorded. Researchers then use software to calculate HRV. Both Clapp and German researcher Teresa Tschoner have determined the most useful measure of HRV is evaluation of the root mean square of sequential inter-beat differences (RMSSD) over time.
Lower RMSSD values signify increased stress. Clapp and his team have evaluated RMSSD associated with a variety of typical calf lifetime events, with the following results:
Dam separation – A significant, negative correlation was found between age of separation (ranging from 12 hours to 5 days) and RMSSD value. Separation stress increased the longer the calf stayed with its mother.
Weaning – Comparing singularly housed, newborn (<2 weeks old) calves provided "dummy" teats and a group of similarly aged calves with no dummy teats, no difference in RMSSD values were observed. However, when the dummy teats were removed after 5 days, RMSSD values dropped significantly for that group, which was correlated with weaning stress.
Commingling – RMSSD values were evaluated in 12 calves three days after being transferred to group pens after various periods of time in isolation, ranging from 3-28 days. The calves that spent more time in isolation had significantly lower RMSSD scores, suggesting that isolation prevents calves from developing necessary social skills, and causes greater stress when they eventually are commingled.
Disbudding – When 18 calves were disbudded at approximately 35 days of age, all were given a local anesthetic, and half also were given long-term, pain-management therapy (0.5 mg/kg of meloxicam). Both groups exhibited lower RMSSD scores shortly after disbudding. But by 48 hours after, the decline had ceased in the treated calves, indicating that the meloxicam treatment had alleviated chronic, post-disbudding pain.
Sickness – Throughout their studies, the researchers noted that calves exhibiting traditional signs of sickness, such as fever and elevated  heart rate, also showed significantly lower RMSSD values compared to apparently healthy calves.
This information can help influence interventions and management practices to help support calf comfort, health and productivity.
However, Tschoner cautioned that HRV also can be influenced by factors such as sex, age, respiration, fitness, posture, physical activity and diurnal rhythms.
Thus, she suggested it should not be employed as an absolute indicator or stress or pain, but as a useful data piece when combined with other assessment methods, like cortisol levels; infrared thermography; and animal behavior.