Dairy Calf & Heifer Association: Focus on Education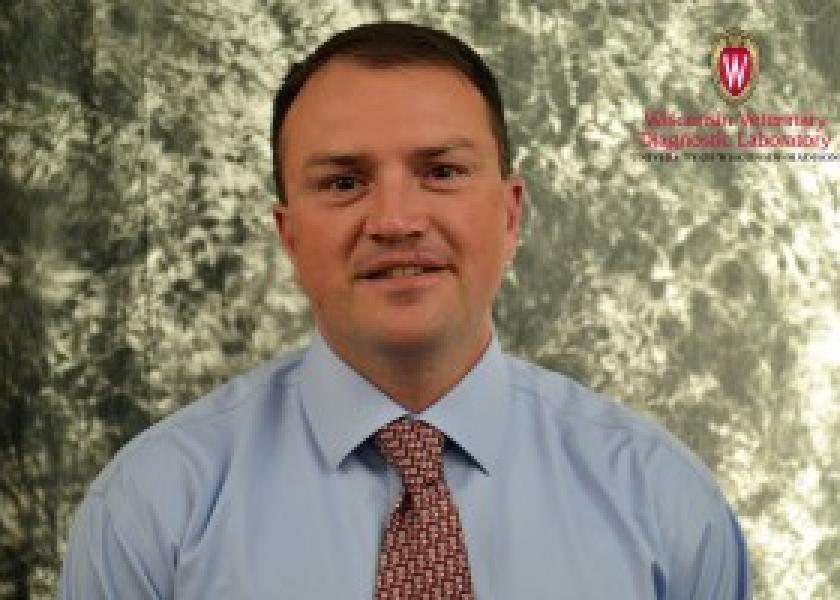 The Dairy Calf & Heifer Association (DCHA) Annual Conference, April 9 to 11, in Madison, Wis., offers unmatched educational and networking opportunities for veterinarians, consultants, educators and producers/managers, along with highlighting the latest practices, technologies and research. With a conference theme of "Joining forces. Reaching higher." attendees will gain insights on strategic management strategies that will help enhance calf and heifer health and efficiencies.
Bovine veterinarians offer vital expertise and skills that help dairy calf and heifer managers foster animal health and future productivity. "DCHA strives to enhance the dairy industry's success by providing insights and opportunities to improve dairy calf and heifer production," said DCHA President T.J. McClure, Garden City, Kan. "We welcome dairy cattle veterinarians to learn with DCHA members and help support our future."
"This year's DCHA Annual Conference agenda is full of innovative topics and new speakers that will give attendees valuable information to take back to their businesses," said Tamilee Nennich, DCHA Annual Conference co-chair and secretary/treasurer. "The DCHA conference is once again focusing on bringing the best and most recent information for raising dairy calves and heifers. Additionally, it will be a great time to step back from the stress of the dairy industry to focus on some enjoyable aspects of caring for calves and heifers."
Keith Poulsen, Wisconsin Veterinary Diagnostic Laboratory director, headlines the conference agenda. He will address: "A Growth Mindset on the Ranch Encompasses More Than the Health of the Calves." Other speakers and topics include:
Lessons Learned from a Disease Outbreak, moderated by Curt Vlietstra, Boehringer Ingelheim

Increasing Your Operation's Positive Impact on the Environment, Dennis Frame, Timber Ridge Consulting

The Business of Dairy Heifers: Quality, Labor, Cost, Risk Management, moderated by Jason Karszes, Cornell University

Animal and Human Well-being: Outcome-based Management, Robert Hagevoort, New Mexico State University

Calf Scours on a Timeline – Not All Cases are Infectious, Keith Poulsen, Wisconsin Veterinary Diagnostics Laboratory

Xs and Os of Custom Heifer Raising: Contracts, Economics and Customer Relations, moderated by Jason Karszes, Cornell University

Dairy Beef Quality Assurance: How do Best Management Practices Come Alive? Robert Hagevoort, New Mexico State University

Dry Period Heat Stress: Effects on Dam and Daughter, Geoffrey Dahl, University of Florida

Nutritional Regulation of Gut Function: From Colostrum to Weaning, Michael Steele, University of Guelph

Thinking Outside the Bottle, Alternative Milk Sources for Calves, moderated by Bob James, Virginia Tech University
Jennifer Van Os, University of Wisconsin, wraps up the general session with "Welfare of Dairy Calves and Heifers: Relevance to the Animal, the Producer and the Consumer." While Holsteins may be black and white, the issues dairy producers and bovine practitioners face are not. She will address what consumers expect regarding dairy cattle husbandry, how producers can reconcile consumers' expectations with animal care from a biological perspective, and scientific research related to optimizing dairy calf and heifer welfare.
Bottom line: Her presentation will help attendees better understand how to balance consumer concerns with dairy producer realities.
Following the conference, attendees may attend one or two hands-on training sessions. Donald Sockett, a veterinary microbiologist with the Wisconsin Veterinary Diagnostic Laboratory, will demonstrate deep nasopharyngeal swabs, which have been validated as a viable alternative in cases of bovine respiratory disease and are superior to nasal swabs. This procedure is simple and safe to perform; and it is very reliable.
Theresa Ollivett, a University of Wisconsin School of Veterinary Medicine assistant professor, will demonstrate thoracic ultrasonography in young dairy calves. Participants will learn the difference between normal and abnormal lung anatomy – using lung specimens from calves with and without respiratory disease. Additionally, participants will learn about common bacteria and lung disease patterns.
To view the conference agenda, go to: http://bit.ly/DCHA19. Click the "Register Now" tab to register. Pre-registration for the conference ends March 30. For more information about the 2019 DCHA Annual Conference or to become a member, visit www.calfandheifer.org, call (855) 400-3242 or e-mail info@calfandheifer.org.
The Dairy Calf and Heifer Association (www.calfandheifer.org) was founded in 1996 based on the mission to help dairy producers, calf managers and those professionally focused on the growth and management of dairy calves and heifers. With a national membership of producers, allied industries and research leaders, DCHA seeks to provide the industry's standards for profitability, performance and leadership, serving as a catalyst to help members improve the vitality and viability of their individual efforts and that of their business.
Gold Standards
The Gold Standards provides a framework for raising dairy calves and heifers, including research-based benchmarks and best management practices. Have you seen the new edition? The Gold Standards are available online for download in the Members Only section of our website. You can also request a printed version by completing our online form at calfandheifer.org.