AVC Conference: From Markets to Metaphylaxis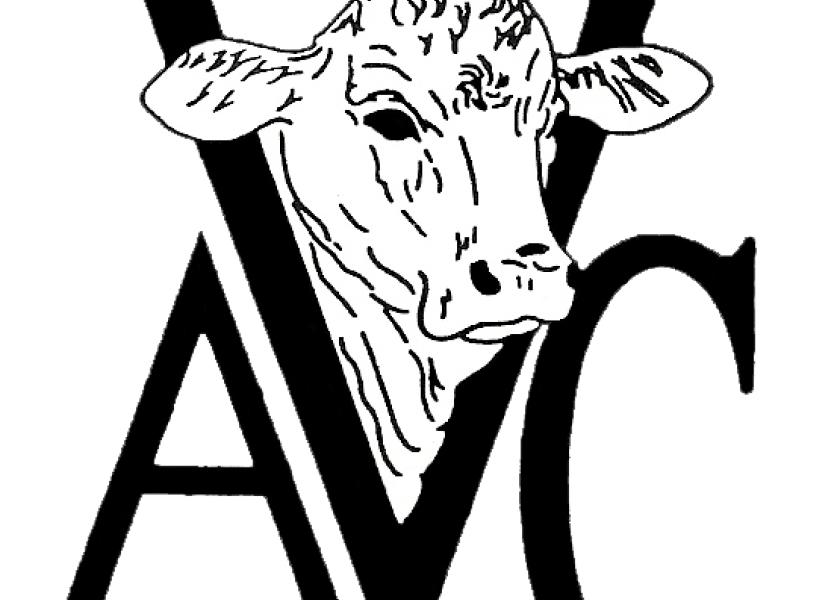 The Academy of Veterinary Consultants (AVC) recently held its summer conference in Denver, with educational programs covering a broad spectrum of cow-calf and feedlot production, veterinary research, market trends and problem-solving case studies.
AVC current president K. Shawn Blood, DVM, a technical services veterinarian with Zoetis, says the AVC program committee strives to provide timely, high-level and practical continuing education for members at each of its three annual conferences. Traditionally, AVC has focused on feedlot medicine, but as the organization has attracted more veterinarians with mixed practices or cow-calf emphasis, the conference proceedings likewise have become more diverse. Blood says AVC now has around 1,100 veterinarian members, and continuing education remains the organization's top priority. Even members who could not attend a conference have an opportunity to view the proceedings and earn CE credits. See below for more information on access to the presentations.
The program kicked off on August 9 with a market update from CattleFax Senior Analyst Kevin Good, who says that while U.S. beef, pork and poultry production continue to trend upward this year, domestic and export demand have remained strong. Export markets currently account for about $350 in value for every steer finished in the United States, and maintaining or expanding export markets will be critical for moving supplies and keeping cattle prices from dropping over the next few years.
Other highlights of the conference included:
West Texas A&M Animal Scientist John Richeson, PhD, discussed how new chute-side diagnostic tools can help cattle feeders assess morbidity risk for individual cattle upon arrival, potentially reducing antibiotic use in mass treatments while improving health outcomes.
Scott MacGregor, DVM, discussed coaching, team building and how veterinarians can inspire dedication and performance among feedlot crews.
Aaron Stam, an Extension agent working on the Seminole reservations in South Florida outlined how tribal ranchers worked with industry experts to identify a problem with mycotoxins in forages. Read more about this presentation from BovineVetOnline.
Also in the cow-calf sector, Andy Roberts, PhD, from USDA's Miles City, Mont. research laboratory and Travis Mulliniks, PhD, from the University of Nebraska discussed ongoing research into improving overall efficiency in cow-calf production.
Scott Dee, DVM, with Pipestone Veterinary Services in Minnesota, outlined his group's research exploring the risk of imported feed ingredients introducing foreign viral pathogens to U.S. livestock herds. Read more about this research in "Feed Ingredients Could Spread Livestock Viruses."
Kelly Sammis, a physical therapist, discussed the types of work-related injuries and orthopedic conditions for which large-animal veterinarians are at risk. She discussed diagnostics, treatment options and preventative measures, including beneficial work habits and exercises.
Mississippi State University veterinarian Amelia Woolums, DVM, PhD, provided preliminary results of a study on the pharmacokinetics of an antibiotic administered with remote delivery devices (RDD), or darts. In this trial, darts that deployed properly successfully delivered a subcutaneous dose, but several darts failed to discharge.
Auburn University veterinarian Dan Givens, DVM, PhD, outline risks of disease transmission through bovine semen, and how to assess and minimize those risks.
Dusty Nagy, DVM, PhD, from the University of Georgia, wrapped up the program with a fascinating and practical presentation on examination and diagnosis of neurologic diseases in cattle.
AVC members can access the full recorded proceedings from every AVC conference, and qualify for continuing education credits. The proceedings are available on the AVC website or on mobile devices using an app developed by Kansas State University's Beef Cattle Institute. The app is available from the Apple App Store or Google Play. Search "BCI Conference."
The AVC's winter 2018 conference takes place Nov 29 to Dec 1, at the Intercontinental Hotel, Kansas City, Mo.
Watch BovineVetOnline for summaries of several presentations over the coming days.