AABP Recent Veterinary Graduate Conference Continues to Inspire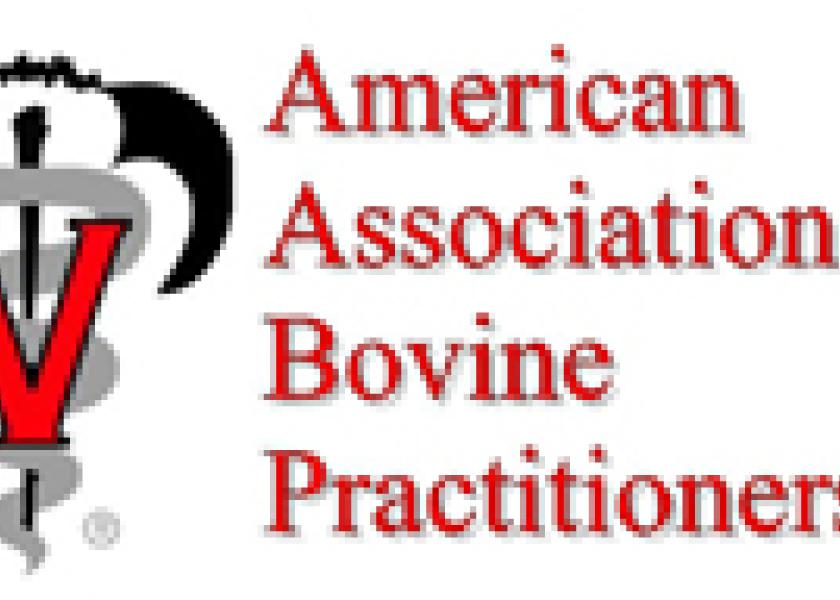 The future of the bovine veterinary profession looks bright as demonstrated by the attendance and interaction of veterinarians at the 2nd Annual 2019 AABP Recent Veterinary Graduate Conference held Feb. 7-9 in Columbus, Ohio.
The conference was limited to AABP members who have graduated veterinary school from 2011-2018. A total attendance including attendees and speakers of nearly 200 provided for an atmosphere of networking and comradery among these recent grads. A special appearance by Iowa State University's "Frosty", a full-size, fiberglass cow used as an obstetric teaching model (and her full-size calf Snowflake) enabled attendees to get instruction and practice on normal and abnormal presentations of a calf at birth.
General topics, clinical skills, business management and beef and dairy-specific sessions were offered, as well as three preconference seminars including a breeding soundness exam course and wetlab at The Ohio State University's veterinary school, a seminar on DairyComp 305 and a seminar on practice valuation.
The program committee consisted of veterinarians who had graduated between 2011 and 2018. Program Chair Dr. Jessica Simons says, "The program committee had 100% control over selecting the topics for the meeting. It was extremely beneficial for recent graduates to plan the conference since we are and have been seeing similar opportunities in practice as well as encountering the same struggles, whether it is related to financial challenges, having a wonderful mentor, or the realization of 'Oh, hey, they left that out during vet school'."
The conference was launched in 2018 as a result of the different needs of recent graduates, many of whom are unable to attend the AABP Annual Conference in September. "In my conversations throughout the conference with recent graduates, they were overwhelmingly supportive of this venue as a productive way to learn and network among peers in their age demographic," explains AABP President Dr. Glenn Rogers. "One veterinarian I visited with stated how much more comfortable she felt discussing the challenges of early experiences in practice with peers that were 'in the same boat'."
Simons agrees and says reviews of the conference proved that attendees felt much less intimidated being surrounded by peers versus at the annual conference where recent grads might be less likely to ask questions, and less likely to initiate conversations about their concerns and hopes for their veterinary careers.
The conference also featured the use of the Slido app platform, an interactive program where attendees can ask questions, answer polls and more by using their smartphones. "This technology allowed attendees who might not stand and ask a question in front of the group to offer excellent questions to speakers," Simons says. "It also allowed us to prioritize questions that others in the audience had before we showed them to the speaker, so the questions asked and answered would benefit the majority of the audience."
The conference offered 23.5 RACE-approved continuing education (CE) credits. AABP Executive Vice President Dr. Fred Gingrich says, "AABP is pleased to offer our first conference that has been RACE-approved. The AABP Board of Directors continues to offer membership benefits that demonstrate the high value cattle veterinarians can place on AABP." RACE approval is one such benefit in addition to having online CE free of charge for members.
Retention of younger veterinarians to service the needs of cattle practice in rural communities is imperative for the continued growth and vitality of cattle veterinary medicine and to contribute to rural community sustainability. Rogers says, "The Recent Graduate conference goes a long way in not only providing cutting edge continuing education appropriate for this stage of a veterinary career, but to provide a nidus for networking and collegial support among peers in the early years of practice."
 "AABP continues to hold true to the mission that started our organization 53 years ago," Gingrich adds, "to offer relevant, practical and scientific CE to cattle veterinarians."
AABP is a membership-based, not-for-profit organization serving cattle veterinary medicine professionals across the United States, Canada and other countries. Visit www.aabp.org and like us on Facebook. #2019AABPRecentGrad
The 2019 52nd AABP Annual Conference will be held September 12-14 in St. Louis, Mo.