New Electrolytes Help Dehydrated, Scouring Calves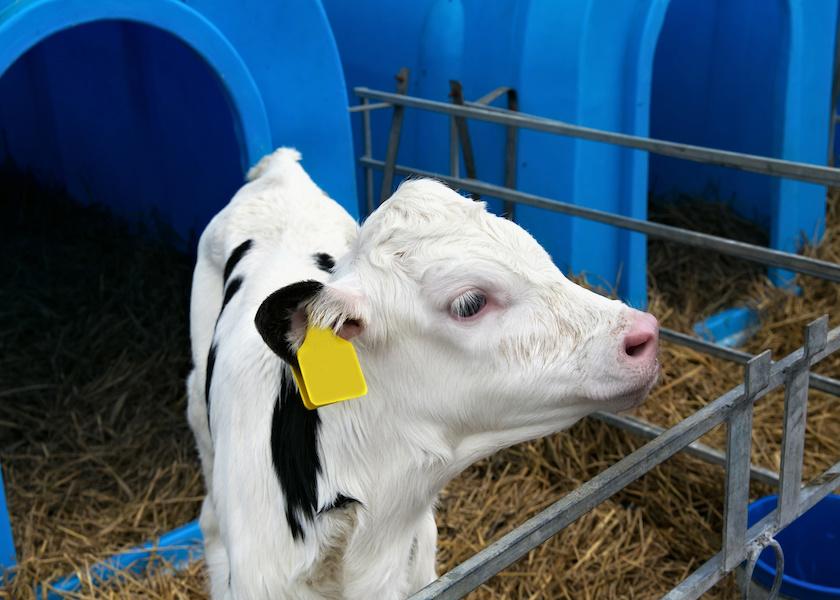 Bio-Vet introduces new calf electrolytes: Calf BaseLyte powder and BaseLyte Liquid formulas are electrolyte / nutritional supplements containing balanced electrolyte salts with dextrose and glycine to maximize sodium absorption in dehydrated, scouring calves.
The products contain alkalizing agents to help calves manage acidosis during diarrhea, along with water-soluble B-vitamins lost during dehydration. Both feature all metabolizable base (acetate and propionate) alkalizing agents.
BaseLyte Liquid is extremely convenient, with little to no mixing needed. Convenient pumps are available to eliminate need for measuring. Just pump and go.
Calf BaseLyte powder mixes easily and is readily consumed by calves. It also provides beneficial intestinal organisms and prebiotics to support healthy gut microbial balance. The powder is available in multiple sizes from convenient individual feeding pouches to 250 feeding bulk bags.
Both formulas meet recommendations of leading university calf experts.