What Vet Techs Need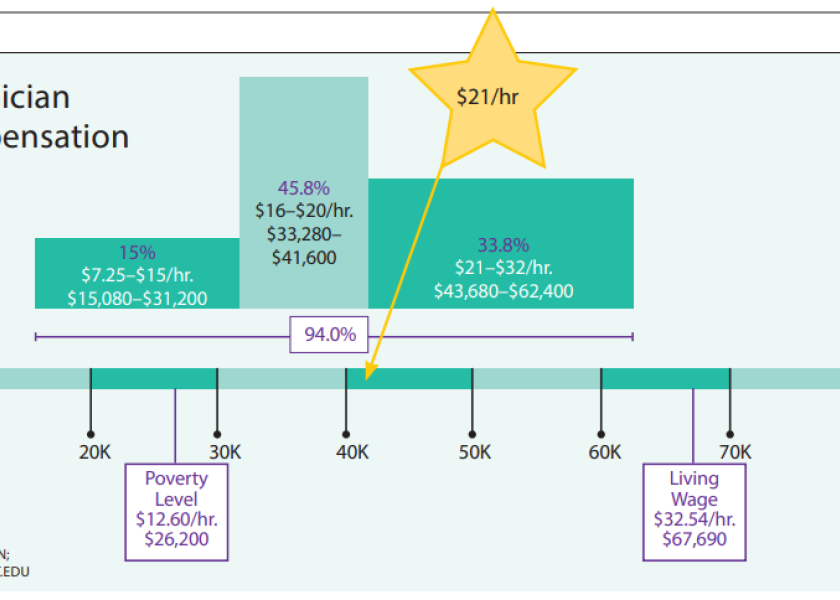 I know some talented veterinary technicians. They're hard-working, dedicated, smart and fun-loving.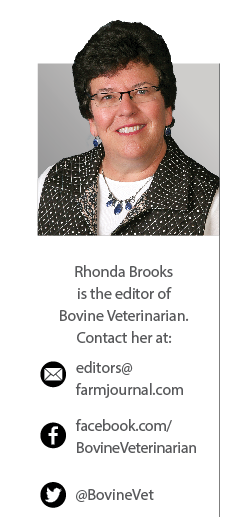 A good sense of humor is probably what gets a lot of them through tough days when neither clients nor critters cooperate. It surely isn't the size of their paycheck.
The median pay for a veterinary technician in 2018 was $34,420 per year, $16.55 per hour, according to research by Lori R. Kogan, College of Veterinary Medicine and Biomedical Sciences, Colorado State University (see bit.ly/3AWQWS8).
Dr. Carrie Jurney, a veterinary neurologist and president of Not One More Vet, shared the slide on technician compensation during her keynote presentation at the 2021 American Association of Bovine Practitioners annual conference.
It shows 45.8% of veterinary technicians make $16 to $20 an hour. Even the 33.8% of technicians in the top salary range don't make what Jurney says developers of the Living Wage Calculator contend is a living wage: $32.54 an hour or $67,690 annually.
"This is the most depressing slide I've ever made, and I've made a lot of depressing slides," Jurney says.
Before you fire a text or email off to me about vet tech salaries, please stop. Look at what the calculator says is a living wage for your county: livingwage.mit.edu.
Then, take another look at the chart. You'll see $21 is highlighted in a yellow star. This is the dollar amount per hour Kogan's research indicates would help veterinary technicians stay in the profession instead of leaving it, as so many do.
Kogan and her colleagues also identified six things veterinary technicians say would help prevent burnout and keep them on the job. They are:
Feeling like they add value.

Having more control over their schedule — being able to leave work on time or take a day off when needed.

Opportunity for career mobility and self-improvement.

Respect from co-workers.

Knowing that veterinarians are aware of and appreciate the skills they bring to the job.

Addressing current compensation.
Maybe you can't address veterinary technicians' compensation at your clinic. But whether you're the boss or an associate, you can help them feel valued and respected.
We can all give each other that.