University of Illinois Student Receives First Lex Thompson Veterinary Investigator Award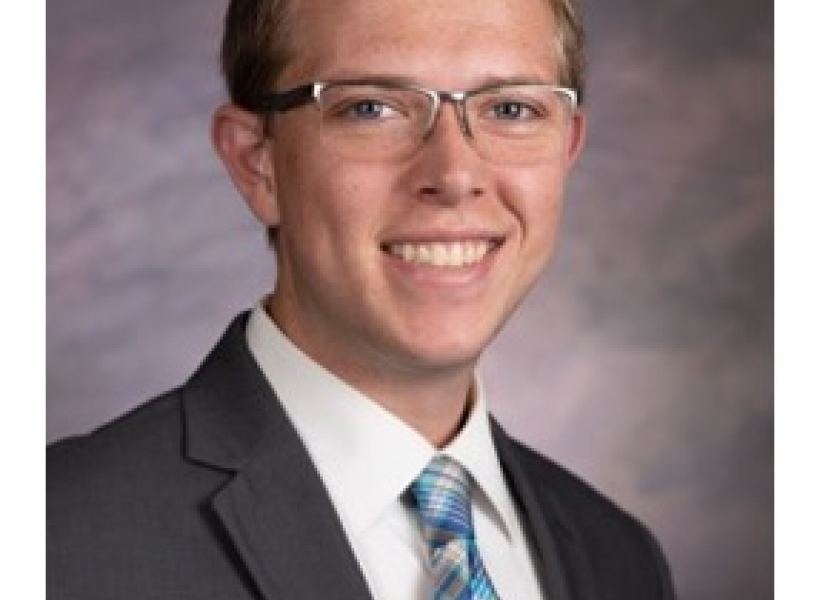 Newport Laboratories, Inc., a Boehringer Ingelheim company, is proud to announce the recipient of the first-ever Lex Thompson Veterinary Investigator Award. The award, which will be given annually to a veterinary student, recognizes an outstanding research proposal and provides the tools and support necessary to complete it.
 
The inaugural recipient is Luke Daniels of the University of Illinois, who plans to study the genetic diversity of Moraxella bovis, a bacterium that causes pinkeye in cattle.
 
"Looking ahead to the next generation of bovine health challenges is critical to ensuring veterinarians and producers have the tools and knowledge they need to address them," said Randy Shirbroun, DVM, director of the ruminant business unit at Newport Laboratories. "So, who better to ensure the industry is keeping a watchful eye toward the future than the bright young minds who will be on the front lines of cattle health in the years to come?"
As the recipient of the award, Daniels will conduct his research with the support of Newport Labs technical service veterinarians and the company's Diagnostics and Research and Development teams, in coordination with a cooperating professor or practicing veterinarian.
 
Daniels is a second-year veterinary student at the University of Illinois, where he serves as the college's AABP representative in the Production Medicine Club. In this role, he has organized wet labs and educational lectures regarding everything from cow-calf nutrition to dairy palpation labs. After graduation, he plans to continue learning about the different production systems found in the U.S. while working as a practitioner and maintaining his own production cattle operation.
 
"I'm honored to have been selected as the first recipient of the Lex Thompson Veterinary Investigator Award and excited to work with Newport Labs to answer some critical questions about Moraxella bovis, a pathogen that causes significant challenges for the cattle industry," Daniels said.
 
The award was named after Dr. Lex Thompson, a longtime technical service veterinarian with Newport Labs. He was an enthusiastic, lifelong learner and exhibited an insatiable scientific curiosity. As a practitioner, Thompson enjoyed helping his clients, and later his veterinary colleagues, by digging into clinical and diagnostic problems to solve cattle health challenges. For the last several years of his life, Thompson fought a courageous battle against cancer, but ultimately passed away in March 2020. The Lex Thompson Veterinary Investigator Award recognizes students whose work exemplifies Thompson's investigative initiative.