Nobel Prize Winners Call for Greater Openness in Animal Research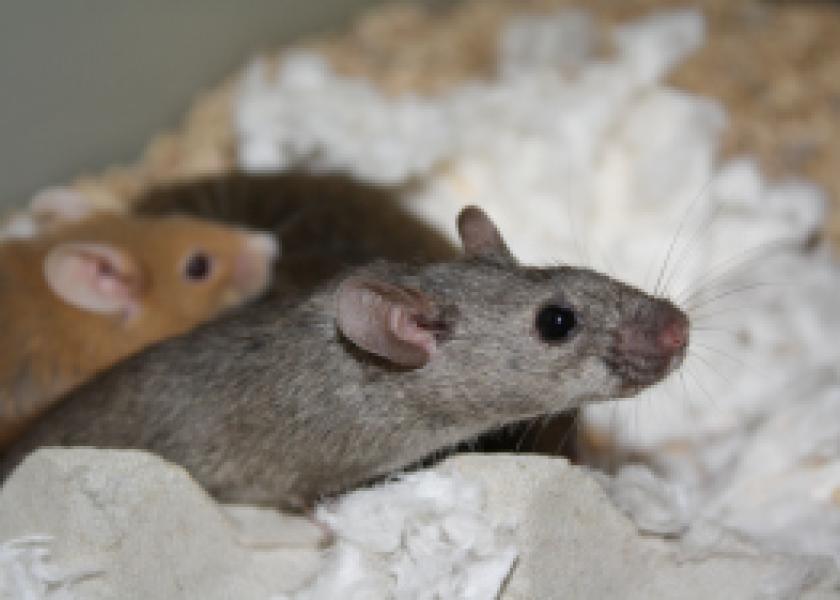 The science advocacy group Speaking of Research this week announced that nearly 600 members of America's science community, including four Nobel Laureates, have signed a letter calling for increased openness about the important role of animals in health research. The initiative is aimed at protecting animal studies, which play an irreplaceable role in the development of new treatments and cures.
The open letter, which is posted on the Speaking of Research website and also published in USA Today, has been signed by scientists, research veterinarians, laboratory staff and students from institutions across the United States. It strongly urges research organizations, including universities, and pharmaceutical companies, to join individual scientists in expanding communications and transparency about the crucial role of animal studies in developing new health treatments and therapies.
The full text of the open letter:
Animal research plays a fundamental role in medical, veterinary and scientific progress. From the development of insulin and transplant surgery to modern day advances, including gene therapies and cancer treatments; animals – from mice to monkeys – continue to play a crucial role in both basic and applied research. Animal studies have been involved in 96 of the 108 Nobel Prizes in Physiology or Medicine. And it's not just humans that benefit – every veterinary treatment in existence has been made possible thanks to studies in animals.
However, such research can only continue with public support. Strict regulations and oversight reflect Americans' desire for animals to be treated with care and respect. Furthermore, many studies – particularly those that help us understand basic biological systems – rely on public funding.
We, the undersigned members of America's scientific community, call upon our country's research institutions – large and small – to embrace openness. We should proudly explain how animals are used for the advancement of science and medicine, in the interest of the health and wellbeing of humans and animals.
Lead signers:
William Campbell Ph.D., Drew University - Nobel Laureate in Physiology or Medicine 1990
Mario Capecchi, Ph.D., University of Utah School of Medicine - Nobel Laureate in Physiology or Medicine 2007
Carol W. Greider, Ph.D., Johns Hopkins University - Nobel Laureate in Physiology or Medicine 2009
Torsten Wiesel, M.D., Rockefeller University - Nobel Laureate in Physiology or Medicine 1981
Shoukhrat Mitalipov, Ph.D., Oregon Health & Science University, Distinguished embryonic cell and gene therapy researcher
Gholam A. Peyman, M.D., University of Arizona - National Medal of Technology and Innovation; inventor of LASIK surgery
The full list of signers can be found on the Speaking of Research website.
"Medical research, which relies in great part on responsible, highly-regulated research on animals, has been under siege in the United States for decades," explained Amanda Dettmer, Ph.D., a behavioral neuroscientist and Speaking of Research spokesperson. "As a result, opinion polls show that, despite its critical role in the development of new treatments and therapies, support for animal studies is split amongst Americans. Furthermore, in recent months, animal rights activists have hampered or ended critical health studies that will impact millions of lives. This is why scientists and research organizations must become more proactive at explaining the important role that animal experiments play in understanding and treating the diseases which affect ourselves and our loved ones."
The letter is the first action of the Speaking of Research Rapid Response Network, which aims to give scientists and supporters a voice in the defense of medical research. Members of the U.S. Science community can learn more about the effort and sign up to the initiative on the Speaking of Research website.
About Speaking of Research
Speaking of Research is an international advocacy organization made up of researchers, animal care experts and science advocates. The group is dedicated to providing accurate information about the importance of animal research in medical and veterinary science. For more information, visit speakingofresearch.com.