NAVTA Selects AVMA as Management Provider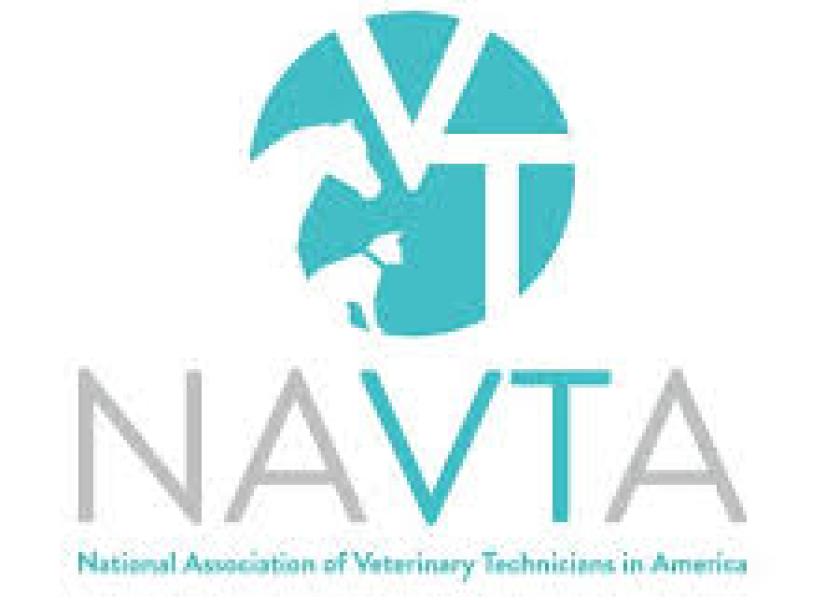 The American Veterinary Medical Association (AVMA) will continue to provide association management and other support services for the National Association of Veterinary Technicians in America (NAVTA), the organizations announced this week at the Veterinary Leadership Conference in Chicago.
The AVMA has been providing association management services for NAVTA since July 2017. Today's announcement ensures the AVMA will continue to contribute its professional association management expertise to NAVTA—a partnership that will help enhance and support the entire veterinary health care team.
In return for providing its professional association management expertise, the AVMA will receive the benefit of more open lines of communication with these critical veterinary team members who are integral to the profession. By being able to communicate more directly with NAVTA's thousands of members, the AVMA anticipates being able to increase awareness and use of its many services, products and initiatives.
"I am honored to share in the announcement of our association management partnership with the AVMA," said Kara Burns, NAVTA president. "NAVTA and the AVMA have a longstanding, strong working relationship, and this new agreement will elevate this relationship and the impact on our profession.
"The NAVTA partnership with the AVMA is reflective of the professional veterinary healthcare team, where we all work together to provide the best medicine and advocacy for animal health and welfare," Burns said.
Dr. Janet Donlin, CEO and executive vice president of the AVMA—and a former veterinary technician—says that the agreement is not simply about association management; it is a commitment to continue and enhance the organizations' long-term relationship.
"We have been passionate about working on behalf of veterinary technicians for years because we recognize how important they are to the practice and art of veterinary medicine," Dr. Donlin said. "Together we can work to achieve great things for the entire veterinary team and the veterinary profession. We are very excited about what the future holds for both of our organizations."
For more information, contact Michael San Filippo, AVMA senior media relations specialist, at 847-285-6687 (office), 847-732-6194 (cell), or msanfilippo@avma.org.