Livestock Groups Petition for Exemption to Trucking Rules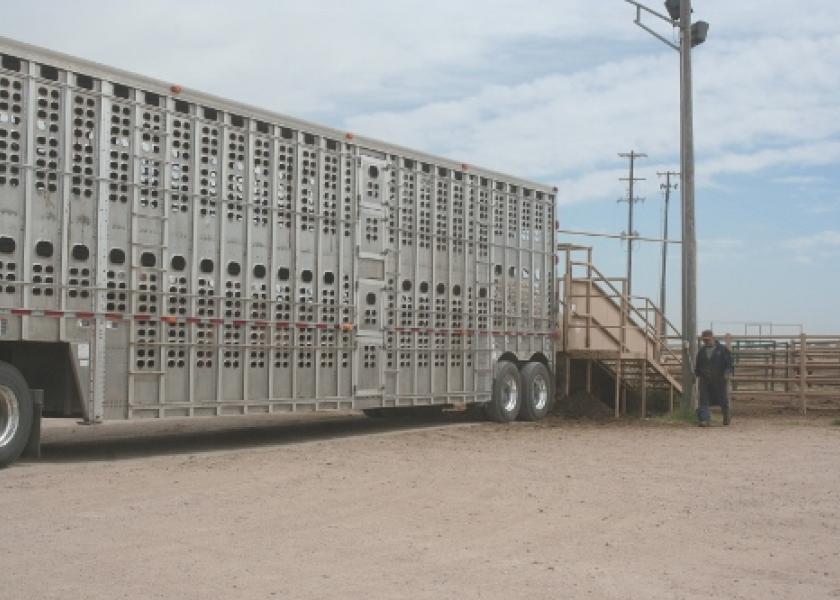 Several livestock-industry groups encourage stakeholders to join in a petition and submit comments to the U.S. Department of Transportation's Federal Motor Carrier Safety Administration (FMCSA) for a five-year exemption from the federal Hours of Service requirements for livestock, fish and bee haulers.
Groups supporting the petition include the National Cattlemen's Beef Association, Livestock Marketing Association, American Farm Bureau Federation, American Beekeeping Federation, American Honey Producers Association, National Aquaculture Association, Texas Cattle Feeders Association and others.
The groups note that in some circumstances, livestock haulers are required to carry live animals over significant distances. Those circumstances are dictated by factors related to health and welfare of the livestock, lifecycle of the livestock and respective locations of farms, ranches, viable grazing lands, feedlots and processing facilities. Maximum driving and on-duty limits of the Hours of Service (HOS) rules as applied to livestock haulers' operations "may place the well-being of livestock at risk during transport and impose significant burdens on livestock haulers," the petition notes.
Specifically, the groups have requested an exemption from HOS requirements that:
Limit the maximum driving hours for property-carrying drivers to 11.
Limit the total consecutive on-duty hours for those drivers to 14.
They request that livestock haulers have flexibility to, after 10 consecutive hours off duty, drive through the 16th consecutive hour after coming on duty and drive a total of 15 hours during that 16-hour period.
The deadline to submit comments is this Friday, March 8.
A copy of the petition is available online. Also refer to online sample comments and filing instructions.
For more about cattle transport and the Hours of Service rules, see these articles on BovineVetOnline:
BQA Transport Program Underway
Cattle Haulers: Get BQA Transportation Certification by 2020
ELD, Hours of Service Fight Still Ongoing for Livestock Haulers