Integrity Beef Sustainability Pilot Project Completes Two-Year Study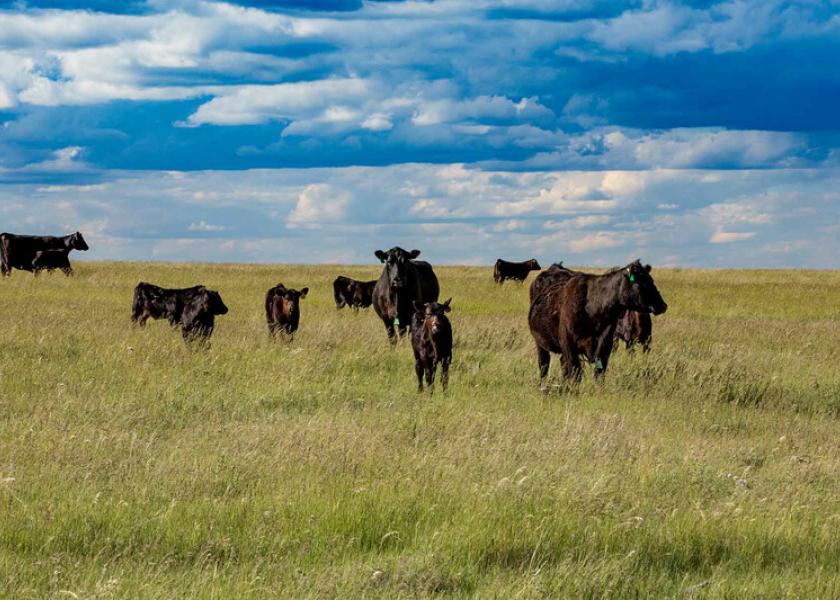 The Integrity Beef Sustainability Pilot Project, the first U.S. Roundtable for Sustainable Beef (USRSB) supported program to test USRSB tools and resources, completed its innovative two-year study to validate, track and trace beef sustainability claims across all segments of the supply chain.
The study applied the U.S. Beef Industry Sustainability Framework to 36 ranches, 92,577 acres of land, and 3.5 million lbs. of beef raised, processed, and served in the United States. The pilot project determined the scalability of the Framework, a comprehensive set of beef sustainability indicators, metrics and guidance material for every segment of the supply chain.
Industry leaders who came together on the pilot were Noble Research Institute, Integrity Beef Alliance, Beef Marketing Group, Tyson Foods, Golden State Foods, and McDonald's Corporation. The results of the pilot are summarized in the Integrity Beef Sustainability Pilot Project Summary Report.
The self-assessment developed through the pilot along with the U.S. Beef Industry Sustainability Framework are now being incorporated into the USRSB's interactive educational modules for each segment of the industry, which will be available to the public free of charge by the end of 2021. These interactive tools will be the basis for trainings and seminars across the country to further implement the Framework at scale.
"This pilot successfully tracked animals from birth to the beef patties at the restaurants," said Dr. Wayne Morgan, corporate vice president of Golden State Foods and current USRSB chair. "Providing information up and down the supply chain is valuable when identifying opportunities to improve, and ultimately allows us to answer the questions our customers are asking."
Project managers worked with ranchers and feedyards to keep detailed production and health records as well as completing a self-assessment to identify specific management practices on the operation. Assessments and sustainability outcomes were also measured at the packer, processor, and retail level to determine carcass performance, resource use, and the safety and wellbeing of both animals and people. Across all sectors, feedback from participants showed there was value in utilizing a self-assessment tool which identified opportunities for improvement at every level in the supply chain. 
"Receiving feedback about the quality of my carcasses demonstrated the practices and genetics I invested in were paying off," said Meredith Ellis, a rancher involved in the pilot. "Understanding the value of sustainable practices helps motivate ranchers and demonstrates how the Framework can benefit operations in the long term."
More than 20 additional USRSB supported programs continue to test the U.S. Beef Industry Sustainability Framework and strive to find innovations to make the U.S. beef industry the globally recognized leader in environmentally sound, socially responsible, and economically viable beef.
Learn more about the project, the free self-assessment tool and the U.S. Beef Industry Sustainability Framework at www.integritybeef.org/beef-sustainability/ and www.usrsb.org. 
Related stories: