Chris Reinhardt Joins Zinpro as Technical Beef Feedlot Nutritionist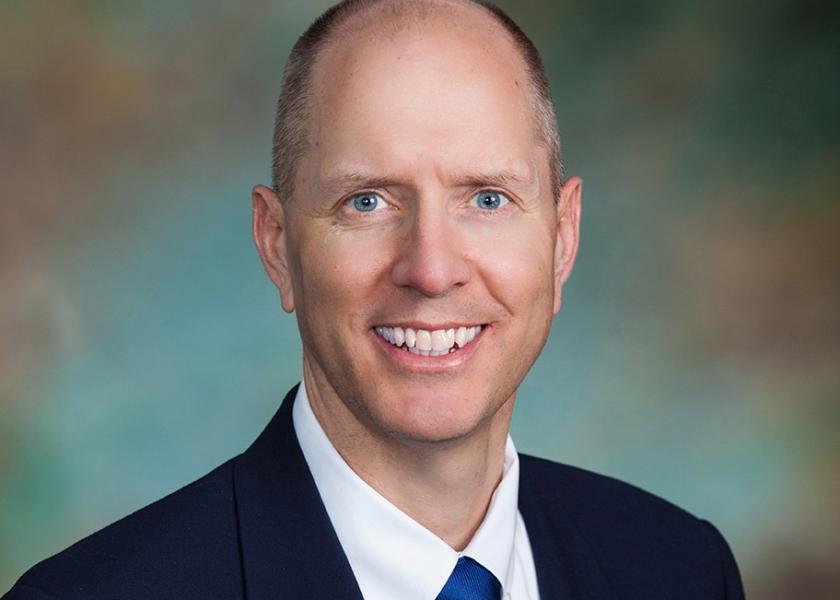 Zinpro Corporation is proud to announce that Chris Reinhardt, PhD, – among the world's most prominent authorities on nutrition, management and heat stress in feedlot cattle – has joined the company as technical beef feedlot nutritionist. In this position, Dr. Reinhardt provides research and technical support services to the company's beef feedlot customers across the globe. Based in Texas, USA, he contributes to the company's beef feedlot research and develops technical business solutions to enhance customer satisfaction.
"Hiring Chris is a prime example of how Zinpro is fully dedicated to customer service around the world, with a global technical team of Ph.D. nutritionists and veterinarians across all production-animal and companion-animal species," says Chris Ashworth, DVM, global species team leader – beef, Research & Nutritional Services, Zinpro Corporation. "Zinpro has the best performance trace mineral products in the industry, and we have the best research and nutritional support services team members, like Chris, to back up our product performance."
Dr. Reinhardt's beef feedlot career spans more than 25 years, to include his most recent experience as a nutrition consultant and director of nutrition for one of the largest cattle-feeding businesses worldwide. His career also includes work as a professor/Extension feedlot specialist at Kansas State University and a feedyard consultant for a leading global animal nutrition company. Reinhardt earned his Ph.D. in ruminant nutrition from Kansas State University, his master's degree in animal science from Texas A&M University, and his bachelor's degree in meat and animal science from the University of Wisconsin-Madison.
"Chris has extensive experience in all sectors of the beef business, including cow-calf, stocker and feedlot operations as a consulting nutritionist in addition to his extensive work in academia and research," says Dr. Ashworth. "These experiences will greatly help our customers – feedlot owners, feedlot nutritionists, feedlot managers and consulting nutritionists – to help them make better business decisions that benefit their animals and their bottom line."
Dr. Reinhardt has a long history with Zinpro as a research collaborator, public speaker, and customer. He has also served on Zinpro's Feedlot Advisory Board. While his focus is with customers in the U.S and Mexico, he will also be traveling extensively and serving customers in Canada, Central and South America, Australia, New Zealand, China, the United Kingdom, Spain, Russia and South Africa.
As the industry leader in trace mineral nutrition for livestock, poultry and aquaculture, Zinpro is committed to delivering the people, products and educational tools needed to help customers improve the performance and profitability of their operations.
For more on feedlot nutrition, see these articles on BovineVetOnline:
Preconditioned vs Weaned Calves can Affect Bunk Space Requirements