Cattle Rabies is no Laughing Matter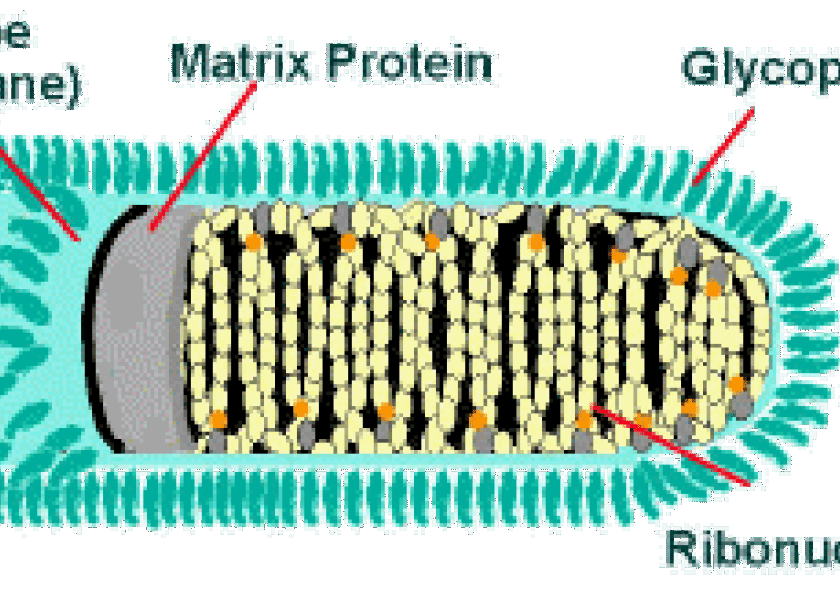 When news surfaces about cattle with rabies, media outlets and the urban public might treat it as a humorous event, with images of a vicious, slobbering cow running amuck on the farm. In fact though, a rabid domestic animal that potentially has much more human contact than wildlife is definitely a concern for transmission of rabies to humans.
It's always wise to put rabies on a differential list for cattle. Below are the clinical signs of rabies in cattle that veterinarians and producers need to keep in mind. Make sure to stress to producers that if they suspect rabies in an animal, to call a veterinarian immediately and not wait to "see how it comes out."
Clinical signs of rabies in cattle
Cattle with "furious" rabies can be dangerous, attacking and pursuing humans and other animals. Cattle with "dumb" or paralytic rabies have minimal behavior changes, but progress into paralysis.
Clinical signs of rabies can be varied in cattle and other animals. Some of the more common clinical signs include:
Sudden change in behavior
Progressive paralysis
Ataxia
Abrupt cessation of lactation in dairy animals
Hypersensitivity/alertness
Abnormal bellowing
Paralysis of the throat
Drooling
Head extension
Bloat
Choking behavior
For more on rabies in cattle, read these articles on BovineVetOnline:
USDA Deploys Vaccine Baits to Combat Rabies
New PCR Rabies Test Could Improve Treatment Decisions