Cattle Feeders Hall of Fame Honors Veterinarian, Robert Hummel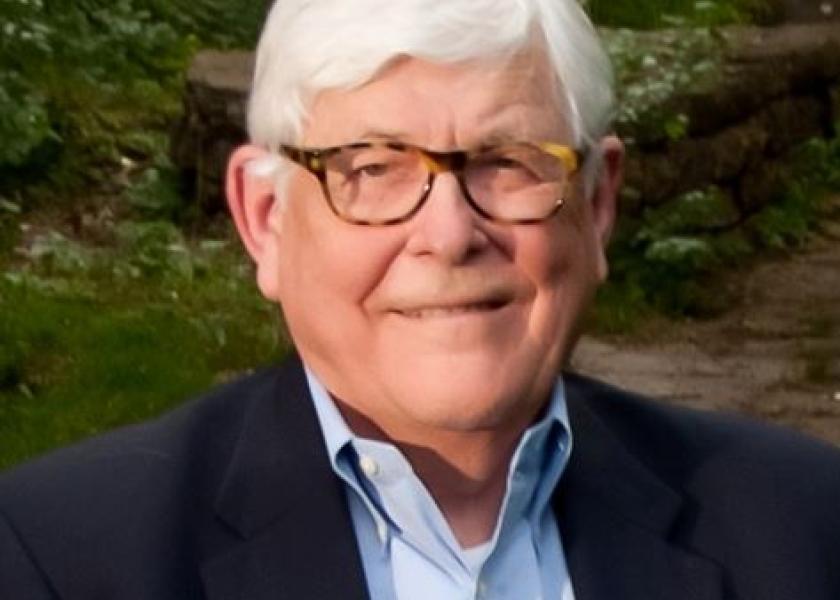 When Lextron purchased Animal Health International in 2011, the merger fulfilled a vision Lextron founder Robert Hummel, DVM, carried for more than 20 years.
Recently, the Cattle Feeders Hall of Fame honored Dr. Hummel, a veterinarian and entrepreneur, with its Industry Leadership Award.
Hummel completed his DVM degree from The Ohio State University in 1961 and worked as a technical services veterinarian for the American Cyanamid Company. In 1964, the young veterinarian met Willard Wall, founder of Walco International, which later became Animal Health International (AHI). He came to respect Wall as a person, and admired Walco's emerging business model as a distributor of animal health products to farmers and ranchers. The two men soon became friends.
"He was a very gracious man," Hummel said at the time of the merger. "That was the beginning of a relationship that became a friendship that lasted until he passed away."
Hummel also became a competitor, though, when he and a partner invested $10,000 each to purchase the Rx Company from Farr Better Feeds in Colorado in 1967. This became the Great Plains Chemical Company, primarily selling feed additives to cattle feeders in the region. The Farr family, prominent cattle feeders and farmers in the Greeley, Colo., area, became a client and encouraged Hummel to move his business from Denver to Greeley.
The company grew through the 1970s, adding sales representatives and regional distributors, focusing on mobile sales of animal health products up and down the High Plains and across the Southwest. By 1978, the company was marketing privately labeled products under the Lextron brand name, and in 1986, Great Plains Chemical Company officially changed its name to Lextron, Inc.
Lextron and Walco continued to grow, and compete, through the 1990s and early 2000s, and the companies' founders continued their mutually respectful relationship. "Willard was predictable in that I knew he would always try to make a profit," said Hummel in a corporate video at the time of the merger. "I'd much rather compete with a very smart fellow than a fellow who didn't understand his true costs and did things that didn't make much sense. Willard always made sense."
During an industry conference in the early 1990s, Willard Wall introduced Hummel as his competitor, telling the audience that back in 1966, Hummel had approached Wall about helping him get started in the animal-health business, but Wall declined. Looking back at the ensuing years of competing against one another, Wall said he should have hired Hummel after that earlier meeting.
After Wall passed away in 1996, Walco's owners sold the company to an investment firm, which relocated the company to Texas and, in 2007, renamed it Animal Health International. Lextron, topping off a phase of expansion, purchased AHI in 2011 for a total purchase price of approximately $251 million.
The company remained in private ownership until 2015, when Minnesota-based Patterson Companies purchased AHI for $1.1 billion. At that time, Hummel decided to retire at the age of 78.
Today, AHI operates in about 70 locations, maintaining relationships with all major animal health manufacturers supplying products focused on companion animal, equine, beef and dairy cattle, poultry, and swine, offering products ranging from vaccines and pharmaceuticals to state-of-the-art equipment and software.
Hummel has shared his success with ongoing support of the College of Veterinary Medicine at Ohio State University. He helped establish a graduate minor in Business for Health Sciences, and with his wife Carole, endows two veterinary scholarships.