AVMF Donates $20K for Calif. Fire Recovery ​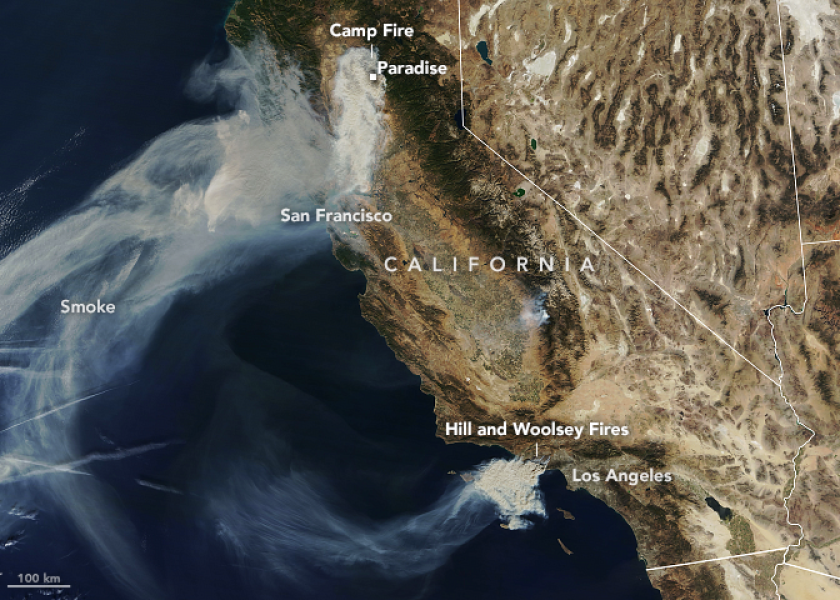 As fire continues to burn homes and scorch the land in Southern California, the American Veterinary Medical Foundation (AVMF) announced a donation of $20,000 to help the state's veterinarians and animals impacted by the deadliest and most destructive wildfires in California's history.
Half of the $20,000 donation will go to the California Veterinary Medical Foundation for the California Veterinary Medical Reserve Corps, and the other half will go to the U.C. Davis Veterinary Emergency Response Team.
The AVMF, which serves as the charitable arm of the American Veterinary Medical Association (AVMA), has been actively involved in disaster recovery efforts this year. The foundation recently donated $20,000 to the Florida Veterinary Medical Association Foundation to help veterinarians and animals recover from the impact of Hurricane Michael. The AVMF also donated $10,000 to the North Carolina Veterinary Medical Foundation and another $10,000 to Friends of the NCVMA Foundation to provide immediate assistance to veterinarians and shelters recovering from the effects of Hurricane Florence.
In addition, the AVMF has an ongoing disaster relief program offering grants up to $5,000 to help veterinarians and their patients recover from disasters such as the ongoing wildfires in California. Those interested in contributing to these grants can do so at avmf.org/donate using the AVMF Code "Disaster Relief".
"The AVMA and AVMF are committed to working together with state and local relief agencies to provide our colleagues and the people and animals they serve with the assistance they need," said Dr. John de Jong, AVMA president.
The AVMF relies on the generosity of its donors to provide funds such as those recently given to veterinarians in California. To learn more about how you can donate to help veterinarians help animals, visit the AVMF website.
Preparedness saves lives
The wildfires are a reminder that disaster preparedness can save lives. The AVMA has tools at avma.org/disaster to help pet and animal owners develop emergency preparedness and response plans, and veterinarians to talk with clients about how they can be prepared to rescue their animals in an emergency.