Air Pollution Study Contributes to False Animal Ag Narrative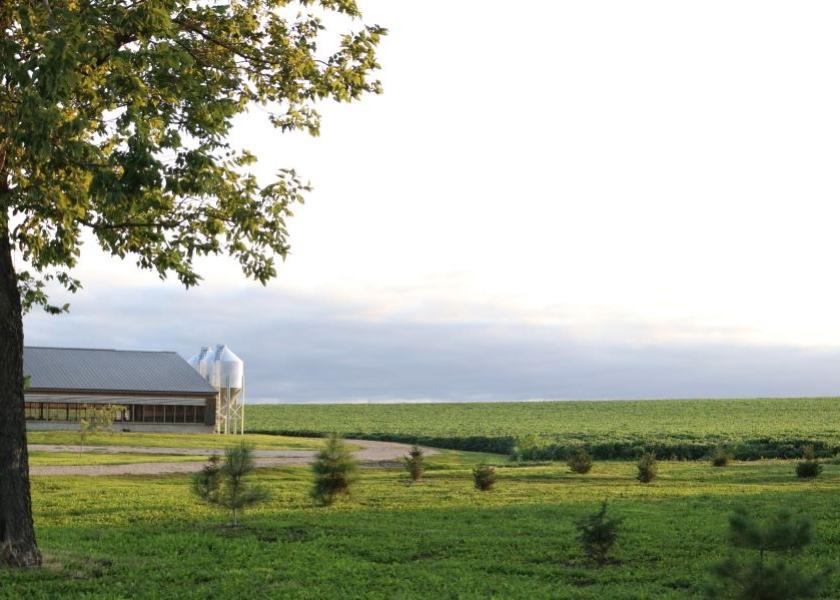 A new study claims U.S. agriculture, in particular animal agriculture, is a major source of air pollution. The study says 80% of the 15,900 annual deaths that result from food-related fine particulate matter are attributable to animal-based foods. The study, published Monday in the Proceedings of the National Academy of Sciences of the United States of America, claims this is the first full accounting of deaths connected to the production of certain types of food.
"The misleading nature of this study contributes to the false narrative around animal agriculture. Overall, the study—based on non-peer reviewed modeling and estimates—attempts to cultivate a misleading narrative that ammonia emissions from farms are responsible for thousands of deaths," says Ethan Lane, vice president of government affairs for the National Cattlemen's Beef Association.
The study, led by researchers at the University of Minnesota, Carnegie Mellon University, Oxford University, the University of Washington and the University of Illinois, says that damages driven by ammonia are mainly from livestock waste and fertilizer application. Primary fine particulate matter was also cited as a major contributor, largely from dust from tillage, livestock dust, field burning and fuel combustion in agricultural equipment use. 
"There are currently no federal emissions estimating methodologies for agriculture, which draws into serious question the accuracy of this study, one that plays fast and loose with the idea of cause and effect," says Jim Monroe, National Pork Producers Council vice president of communications. "This is a highly suspect study that irresponsibly draws conclusions based on non-peer reviewed modeling and estimates."
The study says red meat dominates in air quality–related health damages, whether normalized by total mass, serving, protein mass, or caloric value. Per serving, production-weighted averages of red meat are two times greater than those of eggs, three times greater than those of dairy products, seven times greater than those of poultry, 10 times greater than those of nuts and seeds, and at least 15 times greater than the production-weighted average of any other plant-based food.
"While we have had very little time to review the study, it does not appear to be based on any empirical data to support its conclusions," Monroe says.
Study Calls for Improvements in Production Practices
The study suggests improvements in agricultural production, such as changing livestock feed practices to reduce the amount of excess protein ingested and therefore excreted as nitrogen, or using fertilizer amendments and inhibitors, can greatly reduce air quality–related health damages. 
Data shows U.S. pork producers have a strong track record of environmental stewardship, Monroe says. According to a 2019 study conducted by Harper Consulting in consultation with the University of Utah, over the previous 17 years, North Carolina hog farmers significantly increased their feed efficiency, resulting in reductions of nutrient content in manure lagoons at farms by 35% to 78% and ammonia level reductions of 22% to 54%. These findings are likely to be replicated throughout the country, Monroe says.
"For centuries, pork producers have practiced sustainable farming by capturing valuable nutrients from manure and recycling it as a natural fertilizer. Applying fertilizer benefits crops and soil by contributing necessary nutrients that crops need to grow. In turn, crops like corn and soybeans are fed to the hogs, which starts the cycle over again," Monroe explains.
More and more pork producers are using advanced precision technology to ensure their fields receive specific nutrient applications, removing the guesswork and the need for excess fertilizer, Monroe explains. Not only does this ensure the nitrogen and nutrients stay where they are needed, but it also makes sure nearby waters stay clean and eliminates the need to outsource fertilizer.
To further promote soil health, farmers are planting cover crops, used to cover the soil rather than for harvesting. Cover crops are primarily used to slow erosion, improve soil health, increase water availability, help control pests and diseases, and increase biodiversity, Monroe says.
Cattle producers are also focused on being good stewards of the land and producing high-quality beef in a sustainable way, Lane explains.
"NCBA will always focus on sound science when discussing environmental issues, as undue sensationalism doesn't get us any closer to achieving environmental benchmarks," Lane says.

Read More:
Pork Producers Say Prop 12 Negates Science and Biden's Climate Goals
Cattle and Sustainability Do Mix. Here's Why.
U.S. Pork More Sustainable Than Ever, Study Shows
Sustainability Doesn't Happen Overnight
Pork Industry Makes Gains in Sustainability