Veterinarians Weigh in on Trends, Expectations for the 2020s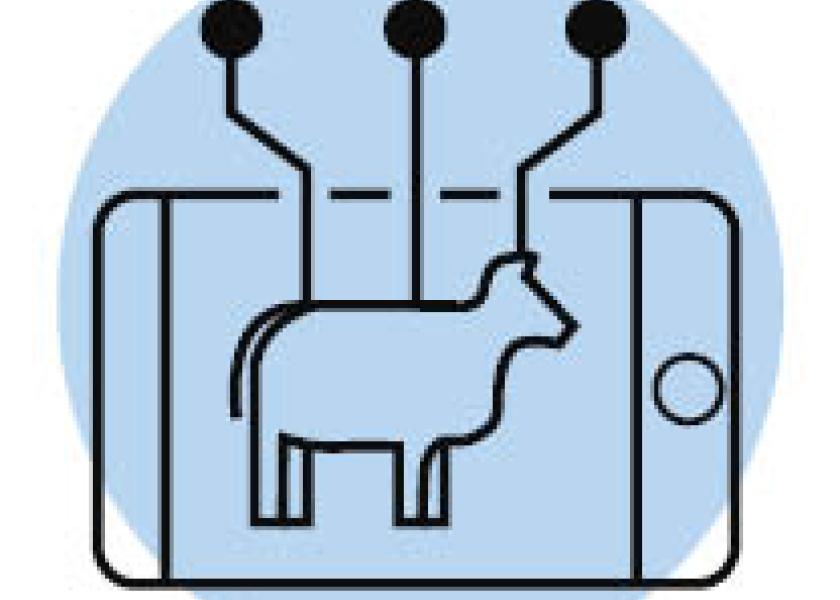 During the past decade, we saw numerous changes in beef and dairy production, and in the ways veterinarians serve those industries. These include the emergence of remote monitoring, advanced data systems, new diagnostic tools, genomic technologies, acceleration of antibiotic-resistance in cattle pathogens and drug resistance in cattle parasites.
Most of these trends will continue through the 2020s, and we'll see the emergence of new trends, new insights and applications for science and technology in animal agriculture, along with changes in regulations, production practices, consumer perceptions and preferences.
While no one can predict every trend, veterinarians serve as forward-looking change agents in animal agriculture, as they continuously evaluate new systems, products, practices and philosophies for potential adoption on their clients' operations.
With that in mind, we asked veterinarians for their thoughts on the key challenges and opportunities for success in eight categories during the decade of the 2020s. Following are their responses related to medical technology.
Medical technology
Hans Coetzee, DVM, PhD, Kansas State University:  We could see development of single use, "lifetime" vaccines that use a nanoparticle platform to deliver a vaccine over months or even years. We have recently demonstrated the use on this technology to deliver an anaplasmosis vaccine to cattle.
Other advances may include the expanded use of telemedicine in veterinary practice, especially in rural areas. Livestock traceability and the use of RFID or similar technology combined with the expanded use of animal welfare and quality assurance programs will receive attention over the next 10 years.
Del Miles, DVM, MS, Veterinary Research & Consulting Services, Kansas: We will no doubt continue to search for vaccines and products to reduce health problems just as we have done for the last five or six decades without success, when we need to develop management practices that reduce stress and therefore reduce immunosuppression.
Areas in research that I believe will improve our situation is the role genetics play in disease resistance and the work being done studying microbiomes and their role in natural resistance. Products will continue to be developed that enhance the immune system.
Russ Daly, DVM, South Dakota State University:  At the end of this decade, we'll find that how we use antibiotics in livestock will be markedly different than how we use them currently, and not just due to regulations.  Our understanding of the microbiome of animals is going to flourish, which will shine a light not only on the best ways to treat and prevent bacterial problems, but also on the health and performance pitfalls we may create when using antibiotics.  We could see a similar situation with the way we use vaccines in food animals.  This creates a need to keep abreast and sufficiently apply this new information, but also opportunities to tailor and market a "precision medicine" approach to individual operations and even animals.   
Jessica Laurin, DVM, Animal Health Center of Marion Co., Kansas: I would like to see us as veterinarians become more adaptable to the smart-phone and tablet-driven business world.  Those who accept and move forward with it will succeed easier than the rest. Social media groups such as The Vet Truck - Bovine Vet-to-Vet forum on Facebook, or AABP and AVC listservs, will allow younger practitioners to grow and learn more proficiently after college
Calvin Booker:  Continued adoption and use of detailed individual animal data collection systems, as well as advancement of technology and reporting tools, will continue to move bovine veterinary medicine from an "art" to a "science". In this process, the use of epidemiologic tools and skills will become even more important than it is today.
Anonymous: There will be more cow-side and on farm diagnostic tests developed that will allow the dairyman to get a more rapid answer as to the cause of a specific type of disease, or blood chemistry results, etc.
Dan Goehl:  Chuteside diagnostics and remote monitoring to determine disease status are the two that are sure to come to fruition in the coming years.  With RTLS (remote tracking location systems) getting better, we will soon see computer-generated health status updates.  This will do a lot to help with labor shortages, antibiotic stewardship and animal welfare.
Jacob Geis:  I think there will be more real-time diagnostic options. For smaller producers, veterinarians could serve as suppliers who purchase these products and generate income from their use.  
Keith Behlke:   Our current abilities to collect "big data" are nearly limitless, but our ability to interpret those data is relatively limited. There will be no limit to the success of bovine practitioners who can capitalize upon the latter.
We are on the cusp of major breakthroughs in individual animal monitoring technologies. A large number of these technologies will come to the marketplace soon, at prices making them practical on commercial operations. These technologies will enhance disease detection, redefine case definitions, promote animal welfare, and enhance the judicious use of antimicrobials. This will be the greatest decade in history to be a bovine practitioner!
For responses relating to other subject categories, see these articles on BovineVetOnline: