Mentorship Matters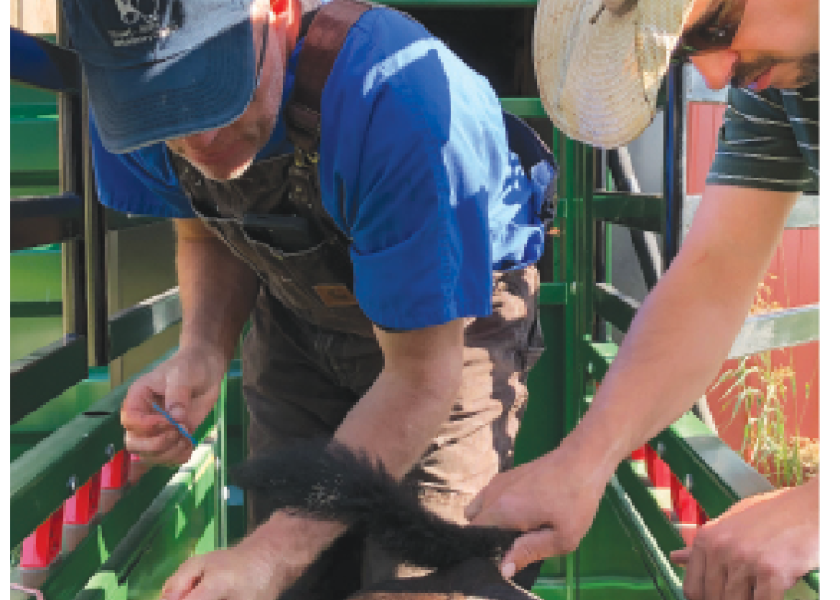 On a balmy July afternoon, Stuart Veterinary Clinic is bustling with activity.
"Bring me the next one," Dr. Shawn Nicholson calls out to Dusten Gratny, who is standing in a stock trailer full of ewes waiting to be pregnancy checked. Gratny corners a fidgety ewe and pulls her out to Nicholson, who is showing veterinary student Vivian Flores what to look for on the ultrasound monitor.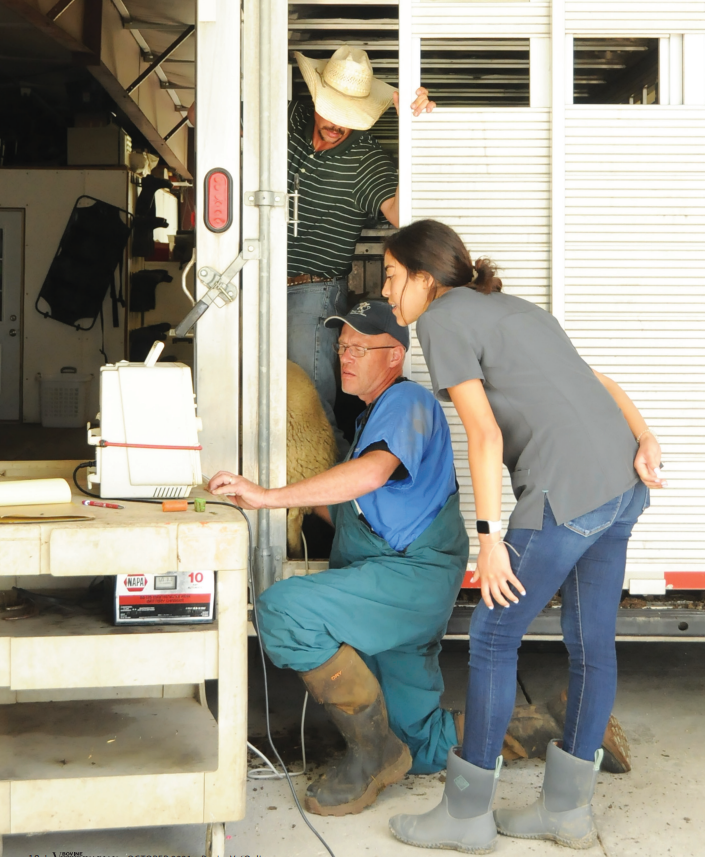 While the team is working sheep today, most of the time their efforts are focused on beef cattle. Nicholson's specialties include reproductive ultrasound services and using ultrasound technology to assess beef carcass values. His team does hundreds of ultrasounds each year across species but mainly on cows.
The carcass ultrasound imaging is an area of business growth for the clinic, as the beef industry is increasingly using a value-based system — rewarding cattle producers financially for a high-quality product for consumers.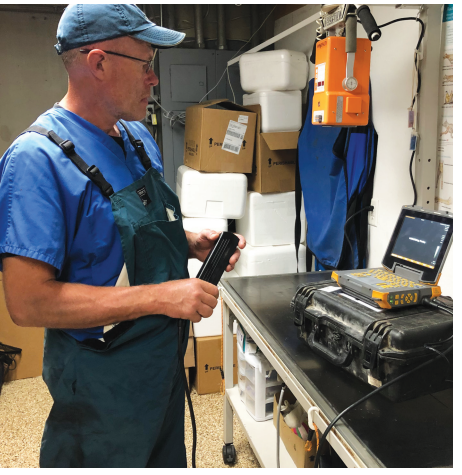 "Dr. Nicholson is one of the best veterinarians in the state with ultrasound technology," Flores says. "It's why I really wanted to come here."
For Nicholson, the opportunity to mentor Flores, Gratny and other younger staff members is a way to pay it forward — much like the support he received coming out of veterinary school in 1998.
"This is my first job, my only job, coming out of school," says Nicholson, reflecting on his 22 years at the clinic. "I was lucky and got hired by two excellent, large-animal veterinarians who had been here a long time — Dr. Rex Wilhem and Dr. Dave Schmitt."
Nicholson credits Wilhelm and Schmitt for teaching him the ropes as a young veterinarian and giving him the hands-on clinical experience he needed, while also being business role models he could emulate.
"A lot of veterinarians don't get that mentorship coming out of school," he says, adding it is something everyone needs.
Millennials coming into the workforce agree. Seventy-nine percent say mentoring is crucial to their career success, according to Julie Silard Kantor, CEO of Twomentor, LLC, a management consulting firm. Moreover, 71% of Fortune 500 companies offer a mentoring program, according to the Chronus Corporation, a mentoring software company, which reports such programs are becoming a standard in many workplaces.
The American Association of Bovine Practitioners (AABP) recognizes the need for mentoring in the veterinary industry. The Association offers a mentorship program for new practitioners, an annual Recent Graduate Conference, as well as ongoing educational sessions on the topic of mentoring at the association's annual, national conference.
"In an industry that is struggling to bring more veterinarians to the marketplace, mentoring plays an important role in equipping graduates to do the job and succeed," says Gabe Middleton, Orrville, Ohio, dairy veterinarian. Middleton addressed the topic at the 2019 AABP annual conference.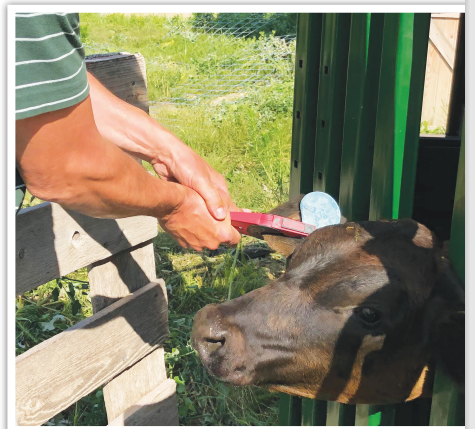 "Mentoring provides a framework for success by helping young veterinarians practice better medicine, develop relationships with clients and deal with hardships in practice," Middleton adds. In addition, he says developing a system of mentorship helps veterinary clinic owners retain younger and less experienced associates who might otherwise leave for other endeavors.
Sun Microsystems, a technology company now part of Oracle, conducted a study in 2006 that explored the value of mentoring and retaining employees. Its research showed that retention rates were much higher for mentees (72%) and mentors (69%) than for employees who did not participate in the mentoring program (49%).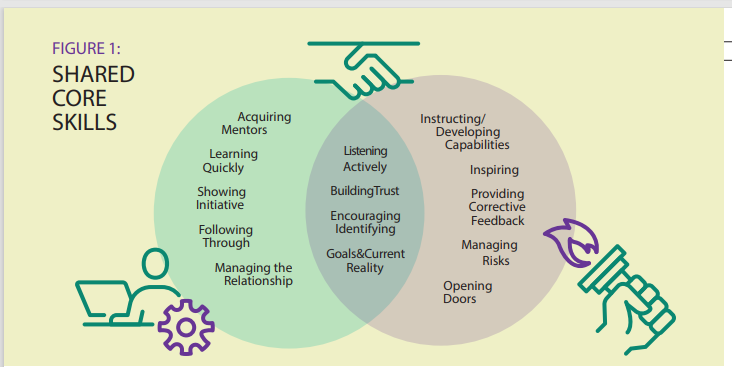 Successful mentor-mentee relationships take commitment and work on both sides. Linda Phillips-Jones, Ph.D., author of The New Mentors and Proteges, has developed a mentoring skills model (figure 1) that provides a framework for who is responsible for what in each mentor-mentee relationship.
For bovine practitioner specific insights, the AABP offers guidelines and recommendations on its website for veterinarians interested in being a mentor or mentee.
Nicholson's view is that the more practical the experience the better for both parties.
"Palpating cows, using ultrasound for reproductive exams, preg checking, those basic things are valuable to learn and experience, even while you're still in school. Be a little forward and seek veterinarians out who you can learn from," he advises young practitioners. "The experience you gain can be huge, both for you and your employer."