Manage Body Weight at Calving, Improve Fertility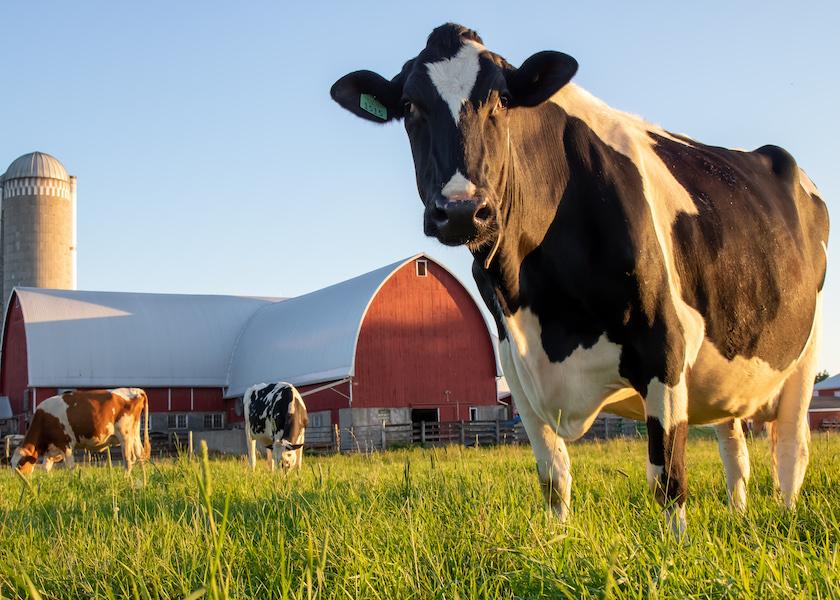 Despite a long-held notion that it's acceptable for a dairy cow to carry excess weight at calving because she'll "milk it off" once lactation begins, research has shown postpartum weight loss can lead to poorer reproductive performance and negative health events.
In "The High Fertility Cycle", an episode of PDPW's The Dairy Signal™, Dr. Paul M. Fricke, PhD, UW-Madison Professor of Dairy Science, shared new information showing that cows that lose weight after calving have reduced embryo quality and lower conception rates at first insemination. Those cows also had more health problems, including higher rates of retained placentas, metritis, twins, dystocia, ketosis, displaced abomasums and pyometra, or pus in the uterus.
Highlighting specific studies in the recent collaborative effort entitled "Relationships between fertility and postpartum changes in body condition and body weight in lactating dairy cows", Dr. Fricke encouraged producers to avoid calving over-conditioned cows and set a goal to "get cows pregnant quickly."
Dr. Fricke outlined three basic steps for producers to get their cows into the "high fertility cycle." To start, identify the strategy for first inseminations.
"There are lots of good plans available," he said. "Put together an aggressive plan for putting semen into cows."
Next, determine what to do with cows that aren't pregnant after being serviced. Finally, decide what the protocol will be for cows that continue to be open at subsequent pregnancy checks.
According to the research, cows calving with healthier body weights became pregnant in fewer days than their overweight herd mates. Specific to percent body-weight change from calving to 10 weeks postpartum, researchers found that cows in the top quartile gained weight and kept it on whereas the bottom quartile lost 8% of their initial body weight in the first 3 weeks.
The research also revealed cows that lost weight had elevated non-esterified fatty acid (NEFA) concentrations, had more degenerate embryos than the other 3 groups, fewer quality-1 and quality-2 embryos and more degenerate-as-a-percentage-of-fertilized embryos.
"There is compromised embryo quality associated with animals that lose a lot of body condition and have elevated NEFA concentrations," Fricke said.
A second study referred to by Dr. Fricke hypothesized cows losing body condition score will have decreased fertility at first insemination. In that study, 789 cows lost weight after calving, 675 cows maintained weight and 423 cows gained weight. Their respective conception rates were 25.1%, 38% and 83.5%.
Regarding the cows in the gained-weight group, Dr. Fricke said, "Okay, so that's pretty high; I don't expect an 83% conception rate across the board. It's the trend I'm interested in watching."
A critical take-away is herds in the study were submitted to the same reproduction program, ruling out a common perception that the reproductive program is to blame for a herd's reproductive problems.
According to Dr. Fricke, "The right question to ask is actually 'how do we get more cows to gain weight after calving?'"
---
For more details, including suggested updates to body condition score recommendations, an extreme case study, a sneak peek of upcoming research regarding heifer maturity in relation to the timing of first calving, and the back story of how former North Carolina State University reproductive biologist Dr. Jack Britt, PhD, inspired today's research, watch or download "The High Fertility Cycle".
All other episodes of The Dairy Signal™, including audio and video downloads, can be viewed here.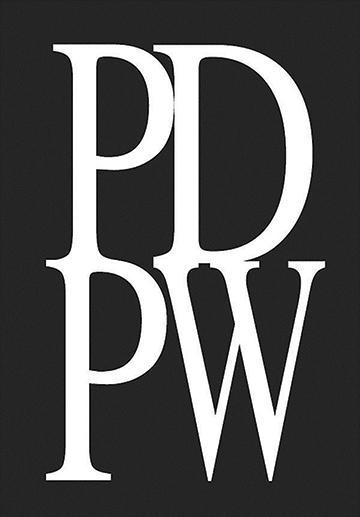 About PDPW
Professional Dairy Producers® (PDPW) is the nation's largest dairy producer-led organization of its kind, focusing on producer professionalism, stakeholder engagement and unified outreach to share ideas, solutions, resources, and experiences that help dairy producers succeed.
Watch The Dairy Signal™ at 12:00-1:00 P.M. CT each Tuesday, Wednesday and Thursday.