New Technologies Contribute to Livestock Sustainability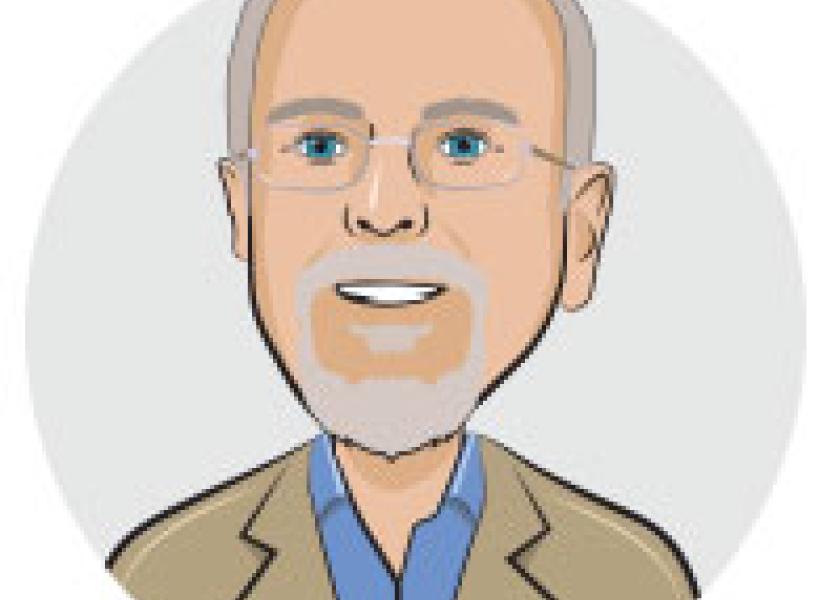 The greatest potential for improving sustainability of livestock production depends on scientific innovation to boost productivity while reducing environmental impacts. These advancements include genetic technologies for introducing efficiency, adaptation and health traits, along with feed ingredients or other tools for making livestock more environmentally friendly.
Several recent announcements illustrate these efforts and the potential for scientific advancements related to agricultural sustainability, including a new feed additive and biotechnology initiatives.
Beta Agonist for reducing Ammonia Emissions
Ammonia gas emissions from cattle waste cause odors, eutrophication in water and potential health risks in humans and animals, presenting an ongoing challenge for feedlots. Waste-management practices can help reduce ammonia emissions and now the FDA has approved Experior (lubabegron Type A medicated article), a beta-adrenergic agonist/antagonist drug that, when fed to beef cattle under specific conditions, results in less ammonia gas released as a by-product of their waste.
Research shows the new Elanco product reduces ammonia gas emissions from cattle manure in semi-controlled, enclosed-housing conditions. Because so many variables such as feed types, weather conditions and manure-handling practices affect ammonia emissions from commercial feedlots, the actual reduction from using Experior in field conditions is difficult to predict, FDA notes. In pre-approval research, the product did not have any effects, either positive or negative, on cattle gains or feed efficiency. The studies indicated that Experior is safe when administered to beef cattle, and beef from treated cattle is safe to eat. No withdrawal period is required when beef cattle are dosed under the FDA-approved conditions described on the label.
The FDA approved use of Experior in feed for beef steer and heifers fed in confinement for slaughter during the last 14 to 91 days on feed.
Read more about the product approval and labeling specifications from the FDA.
Biotech and Gene-Editing Plans
In other news related to agricultural sustainability, the FDA last week announced its Plant and Animal Biotechnology Innovation Action Plan, with a primary goal of ensuring safety of plant and animal products of biotechnology while avoiding unnecessary barriers to future innovation.
The plan includes:
Veterinary Innovation Program (VIP) – The FDA's Center for Veterinary Medicine (CVM) launched a pilot of the VIP to offer intensive technical and programmatic assistance to developers of certain innovative veterinary products, including animal biotechnology products. According to the FDA, the program includes a set of tools to guide sponsors through the regulatory process, options to develop alternative strategies for generating necessary evidence, pre-submission reviews of data packages, and cross-disciplinary and coordinated FDA review..
CVM Genome Editing in Animals Public Webinar – CVM, along with representatives from FDA's Center for Biologics Evaluation and Research (CBER), will host a live-cast webinar on Dec. 3, 2018. The webinar represents FDA's initial step in its communication strategy to help innovators understand how regulatory oversight applies to their products and supports safe and responsible innovation for public health. The webinar will outline FDA's flexible, risk-based regulatory approach and current scientific evidence and regulatory science questions that are important for the agency's decision-making for genome editing in animals. Online webinar registration is available, along with a process for submitting questions for FDA to address during the webinar.
Guidance Documents and Stakeholder Collaboration – Over the coming year, the FDA intends to issue several guidance documents in the area of animal biotechnology, including guidance for industry that clarifies FDA's regulatory approach using risk-based categories for regulatory oversight. The FDA also intends to publish draft guidance on plant biotechnology for human and animal food use.
Biotechnology in food production can affect a wide range of stakeholders, including farmers, food processors and consumers, both domestically and internationally, so FDA plans to coordinate its efforts with the EPA and USDA, while also supporting international
Coalition for Responsible Gene Editing in Agriculture
Industry stakeholders also are taking proactive steps toward dialog and adoption of gene-editing technology in food and agriculture, with the Center for Food Integrity (CFI), facilitating the Coalition for Responsible Gene Editing in Agriculture.
The coalition recently introduced a guide to engagement based on communication research findings and CFI's trust model. It also includes links to additional communication resources. To develop the guide, the Coalition collaborated with universities, associations and others who have conducted research on consumer understanding and attitudes about gene editing. Common threads from this research, along with previous learnings about biotechnology acceptance, are the foundation of the material.
"Traditionally the assumption has been that if the science is sound and there is appropriate regulatory oversight, there will be social acceptance of innovation," says CFI's Chief Executive Officer Charlie Arnot. "But we know from experience and research that is not the way it works in today's environment. What consumers want to know is that food producers care about the same things they do, like producing safe, affordable, nutritious food in a way that protects and sustains our environment."
Learn more about the CFI Coalition for Responsible Gene Editing in Agriculture.
For agriculture to remain sustainable while feeding a growing global population, we'll need scientific advancements toward greater production efficiency. At the same time, we need to build proactive messages to help ensure consumer acceptance as new technologies emerge.
Read more about technologies for reducing the environmental impact of cattle production in these articles from BovineVetOnline.
Reducing the Environmental Impact of Cows Waste
Probiotic Research Could Address Nitrate Poisoning and Methane
Feedyard Greenhouse Gas Study Analyzes Emissions Mitigation Factors