Never Let A Good Crisis Go To Waste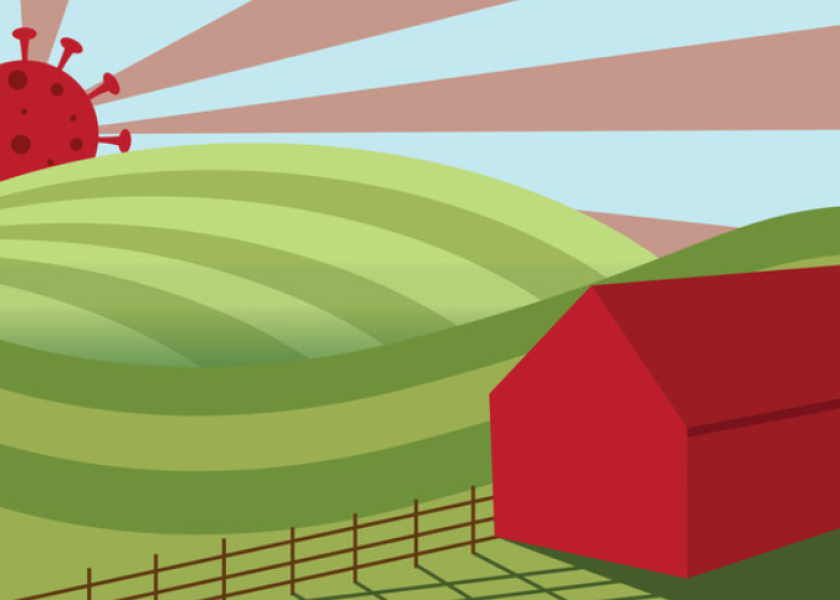 Sometimes I have had life experiences that I want to put in my rearview mirror as quickly as possible. That's certainly been the case with much of 2020.
But a statement Sir Winston Churchill made more than 75 years ago resonates with me today. Churchill said, "Never let a good crisis go to waste."
It was a phrase he uttered at one point toward the end of World War II, as he worked closely with Stalin and Roosevelt to deliver an end to that horrific event which claimed so many lives.
A "good crisis" seems like such a contradiction of terms—a true oxymoron if there ever was one. Can anything good ever come from a crisis?
Yes, I believe so. I look at my own life and see that has been the case.
The events of the past year have given me a deeper appreciation for people and my relationships with them. I have become more intent on reaching out to those I love and care about with phone calls, cards and simple text messages. I hope that is true for you as well.
As I let go of 2020 and open my heart to the possibilities in 2021, I want to express my gratitude for the lessons I learned this past year and for the opportunity to learn and share more in the year ahead.
For Bovine Veterinarian readers, there are also new opportunities I want to highlight for you.
First, welcome Scott Uhlenhake, a certified orthopedic physical therapist based near Columbus, Ohio, as a columnist. If you're feeling the fallout of too many bumps, bruises and battle scars from working with cattle all day, you'll benefit from the information Scott will be sharing. He has worked with a number of veterinarians over the years, and his practical recommendations can help you not only physically but mentally as well. You'll find his first column in our January issue of the magazine, which mails to you early in the month.
Second, I want to thank the columnists who gave Bovine Veterinarian some great content to help you this past year and who are continuing to partner with us going forward. They are:
Eric Rooker, DVM. He has written a four-part story on Technology In The Veterinary Workplace. Don't miss this continued series of articles in the months ahead, as Dr. Rooker offers some great ideas you can use to help your clients and build revenue in the process.
The Feedlot Health Management Services team. A big thank you to the team for their ongoing, post-mortem series of stories, which help provide that detailed, clinical information so many of you have told me you want.
If you have a suggestion for a story topic, please contact me anytime. Bovine Veterinarian is here to serve you, and I look forward to working with you in the year ahead.
May you and your loved ones have a blessed Christmas and a great start to 2021.