Researchers Hope To 'Predict and Prevent' Future Pandemics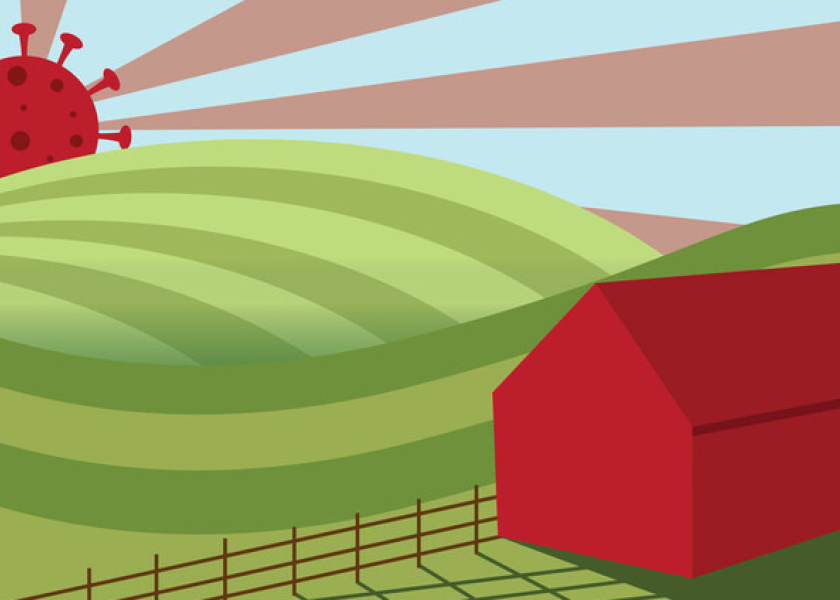 While the bulk of the current research on COVID-19 (SARS-CoV-2) is focused on its impact and transmission in humans, a group of researchers at Ohio State University is testing animals and "environmental reservoirs" for the virus, says Vanessa Hale, DVM, PhD, assistant professor of veterinary preventative medicine at Ohio State University.
"We have an incredible team of over 20 researchers looking for the virus in all of the environments outside of humans," Hale told AgriTalk Host Chip Flory on Tuesday.
Earlier Tuesday, the World Health Organization (WHO) reported that the virus causing Covid-19 most likely jumped from one animal species to another before entering the human population and is highly unlikely to have leaked from a laboratory, a WHO investigative team said during a news conference in the Chinese city of Wuhan.
Hale says the OSU research team's objective is to see if it can find potential reservoirs of the Covid-19 virus in water or animals and to assess the risk to animal health and potential re-entry into the human population. In addition, the team is also studying mutations.
"So, we've been hearing a lot about variants the past couple of weeks and concerns about variants that may spread faster," Hale says. "We're trying to understand, (will) we see this virus in animals? Is the virus changing in a way that is concerning?"
The good news to date is the researchers have not detected a single positive result in more than 1,000 animal samples evaluated throughout Ohio.
"We've not seen a single SARS-CoV-2 positive in any of those animals," Hale says. "That includes shelter cats, farm animals at agricultural fairs around the state and wildlife."
The testing and evaluation work has been done in partnership with hunters and trappers and also with organizations such as Ohio metro parks and the Ohio Wildlife Center.
There have been reports from other states that mink have been infected with the virus. Hale notes that mustelids, in general, are highly susceptible to the virus. "They can have clinical signs, get quite ill and die from the disease," she says.
According to an article published by The Atlantic on December 8, COVID-19 cases had been confirmed in animals at 16 mink farms in four states: 12 in Utah, one in Michigan, one in Oregon, and two in Wisconsin (see https://bit.ly/3cVZyzW).
No problems in Ohio have been identified, though Hale says the OSU team plans to check for it in wild mink populations in the state.
"Our goal is to see if we can find this virus anywhere else outside of humans, and then use that information to figure out how we can predict and prevent future pandemics," she says. "We want to know if there is going to be a reservoir and if that reservoir is going to pose a problem to animal or human health."
The complete discussion on AgriTalk is available here: