Algae Byproduct Shows Potential as Cattle Feed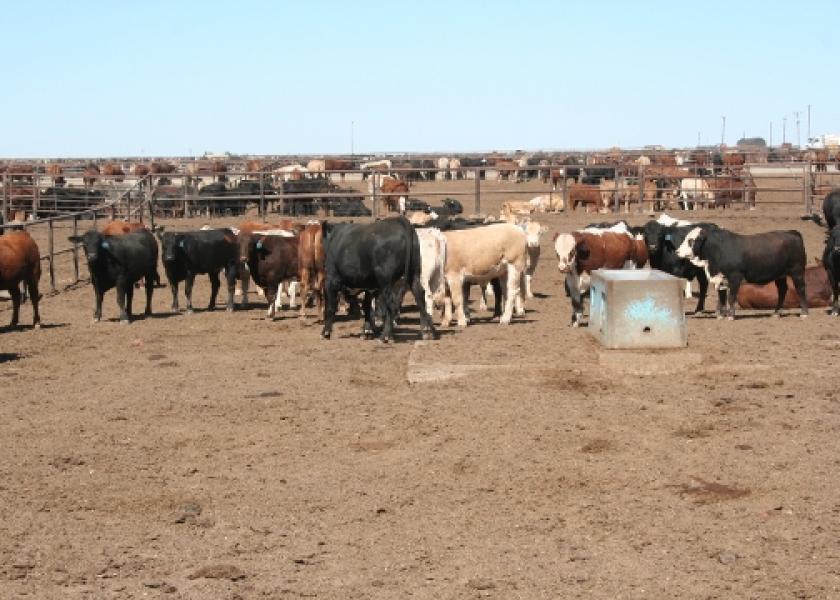 Various types of algae continue to attract interest as potential sources of nutritional products for humans and animals. Recently, algae has emerged as a commercial source for Omega-3 fatty acids for human and animal foods, and the process for extracting those fatty acids leaves a byproduct known as condensed algal residue solubles (CARS), which could replace some grain in feedlot rations.
With the CARS product becoming available from processing facilities in Nebraska this year, University of Nebraska researchers conducted a trial to evaluate its potential as animal feed. The CARS product researchers used in this trial, at 41.7% dry matter, contained high levels of crude protein (29.3%) and neutral detergent fiber at 34.6%. The product also is relatively high in sulfur and sodium, which the researchers note could limit levels of inclusion in cattle diets. 
In this trial, the researchers substituted CARS for dry-rolled corn at 0, 2.5, 5 and 7.5% of the total ration, and monitored each group of cattle through the finishing period. They found that cattle fed CARS at the 5% level had significantly greater average daily gains and finished weight, lower feed intake and better feed-per-gain compared with control cattle receiving no CARS. At the 7.5% level, daily gains and finished weights declined along with feed intake. 
The researchers found no adverse effects on cattle health, and concluded CARS is a safe feed ingredient for cattle. More research will be needed to determine optimum feeding rates and cost-effectiveness and to evaluate effects on beef characteristics. 
The full 2019 Beef Cattle Report is available online from the University of Nebraska. 
For more about algae products in livestock feeds, see these articles from BovineVetOnline:
Research Indicates Algae-Derived Compounds Could Treat Mastitis
Seaweed Additive Could Reduce Dairy Emissions