Feel Better, Function Better in 2021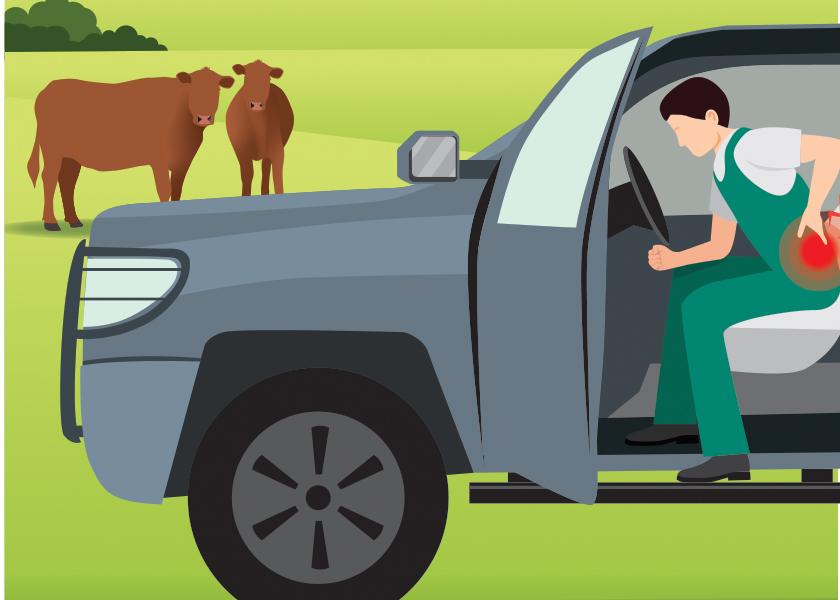 Hello, my name is Scott Uhlenhake, and I am a physical therapist specializing in orthopedics. Some of you might know me from a presentation I made during the American Association of Bovine Practitioners annual conference in Phoenix, Ariz., a couple years ago. For 2021, I am a contributing columnist to Bovine Veterinarian, providing information related to basic wellness and injury prevention.
I have treated multiple veterinarians and completed on-site visits to numerous farms, so I understand how physically demanding your job can be. Each of you provides care that affects the health of the animals, and I want to encourage you to take better care of yourself as well. 
Ask yourself: What would you like to address to make yourself feel better, or what would enable you to perform your job easier? Maybe you want to relieve pain to help you tolerate repetitious bovine examinations or the many miles you spend in the truck driving from farm to farm? 
While I don't know your specific needs, I can share some information and recommendations that are likely to improve both how you feel and how you function — without requiring a huge time commitment each day.
One easy way to start helping yourself is to stretch regularly.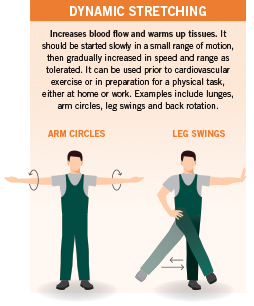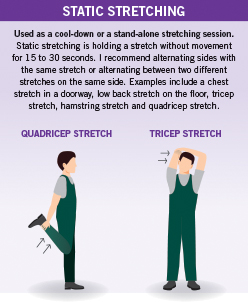 Stretching prepares your body for physical activity, contributes to improved posture and assists with injury prevention. While it is common to incorporate a stretching routine into a personal wellness program, individuals can also benefit
from as little as a single stretch when used as a short break during performance of prolonged or repetitive tasks. 
Basic rules should be followed when stretching:
Remember to breathe as you stretch.
You should not have pain while stretching! The motto "no pain, no gain" should never be applied to exercise. If you have pain, stop and reevaluate what you are doing.
Prior to starting any new physical activity, please consult your physician.
Please let me know if you want to learn more about a specific orthopedic problem, therapy intervention or exercise topic. You can reach me at sjuhlenhake@icloud.com.
Legal Disclaimer: The content of this article is not intended to be a substitute for individual professional medical advice. Relying on the information provided is done at your own risk.