Campus Connection: Response from Dr. Katelin Young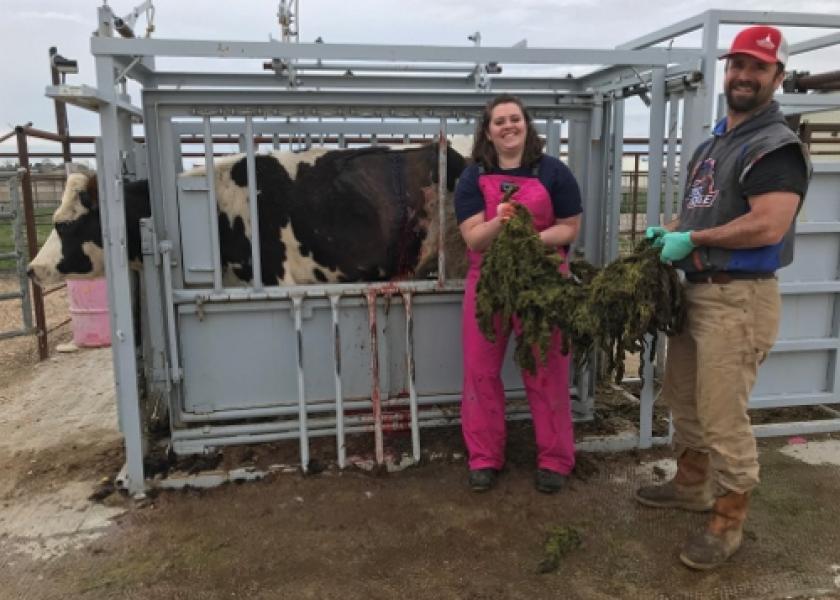 With classes out for the summer, veterinary students spend time gaining field experience and learning to apply skills they've gained in their studies, while recent grads adjust to the challenges of bovine practice. So, with that in mind here is the question our panel of veterinary students and recent DVM graduates address this month:
What is the most memorable or important lesson, related to veterinary practice, you have learned so far this summer? 
Answer from Dr. Katelin Young, 2018 graduate, St. George's University
I think the most memorable thing I've seen was just a really interesting case. It was a 3- to 4-year old Holstein that presented for what we believed was a second LDA. We had performed a roll and toggle several months earlier. We performed a left sided flank entry, went looking for the displaced abomasum and found something unusual in the rumen instead.   A 50-pound twine ball. The cow recovered nicely. Lesson learned: pick up your twine!