5 Professional Development Webinars Announced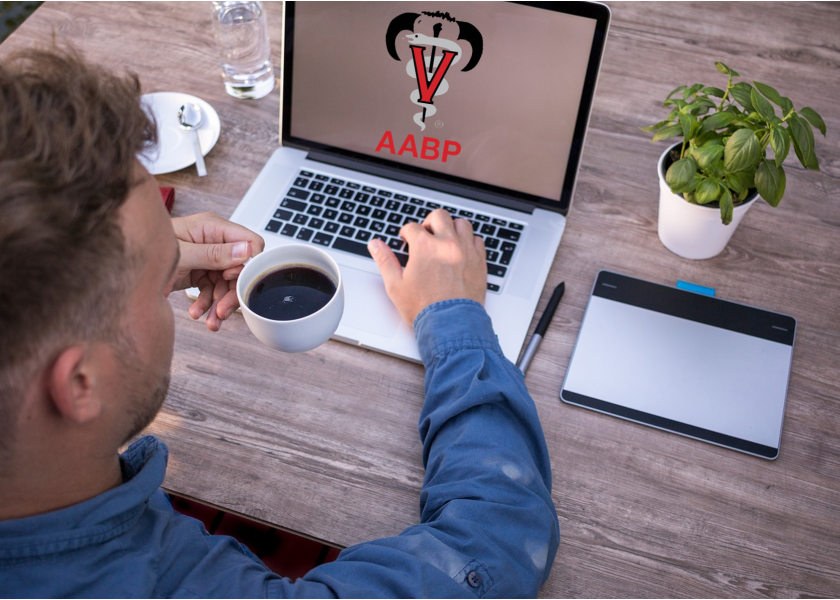 A lot has changed in the past few months, but the opportunity to participate in continuing education has not. The Ameican Association of Bovine Practitioners (AABP) has made sure of that by developing a new series of webinar programs, designed with you in mind.
AABP members can register and listen live to the AABP webinars and get RACE-approved CE, according to Geni Wren, director of marketing and communications. "You can also access webinars at a later date through the BCI website (click on the BCI logo at https://aabp.org)," she says. Webinars that are recorded are available for CE credit.
The following five topics are sure to help you flex your mental muscles and provide practical take-home content you can use in the field.
1.   June 16 – Advocating for Agriculture 2.0: Utilizing Social Media to Amplify Your Voice, Kim Bremmer. Brought to you by the AABP Membership Committee.
The voice of the veterinary professional is too often lost in the anti-agriculture noise of today. Kim Bremmer, agriculture industry expert and recognized speaker, will cover the basics of the most popular current social media platforms, as well as go over the most effective ways to use them to your advantage. Advocating for agriculture and amplifying your voice can no longer be ignored—both are an important and required services for your customers.
2.   June 30 – Information Sources for the Bovine Veterinarian – How to Find Stuff You Can Use, Andre Nault
Andre Nault, veterinary librarian at the University of Minnesota College of Veterinary Medicine, will share veterinary-related information resources available for zero or low cost and demonstrate the best search and information management strategies specific for the bovine practitioner. An overview of how private practitioners can perform a literature search and access articles relevant to bovine practice to enhance evidence-based medicine will be explored and demonstrated.
3.    July 7 – AABP Genomics Webinar #11 – Genetic and Genomic Selection to Improve Livestock Health, Welfare and Productivity, Bonnie Mallard. Brought to you by the AABP ad hoc Genetics and Genomics Committee.
Bonnie Mallard, Ontario Veterinary College, will give a farm-to-fork perspective on how state-of-the-art genetic and genomics technologies play an important role in managing disease in livestock. The discussion will also include how these methods contribute to economically and environmentally sustainable food production, and how breeding livestock for resilience can be used by the cattle industry to improve livestock health and increase farm profit.
4.   July 14 – Dairy Cattle Welfare – Making Better Decisions Sooner, Jen Walker. Brought to you by the AABP Animal Welfare Committee.
This presentation by dairy welfare expert Dr. Jen Walker, who is responsible for Danone North America's animal welfare program, will review the most common nonconformities recorded at slaughter plants at arrival, the risk associated with this performance on the dairy industry and the impact on the cow. On-farm challenges as well as solutions will be discussed, including monitoring animal health cases and treatment decisions and the management of timely euthanasia. The objective of the session is to bring awareness to the criticality of timely euthanasia in all ages of cattle and the role of veterinarians in monitoring performance in this area in addition to ensuring fitness for transport.
5.  July 21 – Timely Euthanasia in Cattle: Acknowledging Barriers and Identifying Solutions, Monique Pairis-Garcia. Brought to you by the AABP Animal Welfare Committee.
Dr. Monique Pairis-Garcia, North Carolina State University, will discuss defining timely euthanasia, producer perspectives on euthanasia, veterinarian perspectives on euthanasia, identifying cattle euthanasia criteria and timelines and where we go from here.