Genomic Test for Health Traits Now Available from Zoetis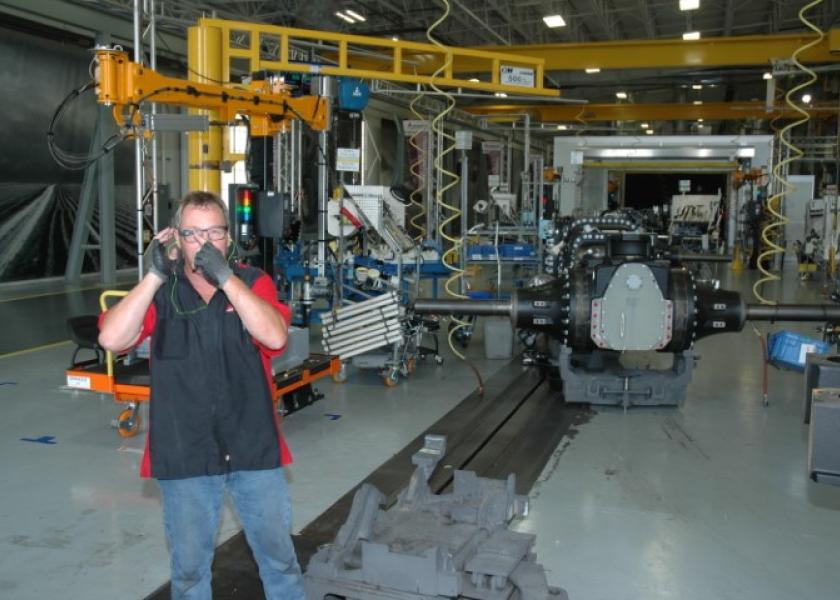 For the first time, U.S. dairy farmers will now have a genomic test to screen and rank Holstein cattle for six health traits.
The test, released March 1 as an optional package with Zoetis' CLARIFIDE test kit, is branded as CLARIFIDE Plus. It will test and rank cattle for mastitis, lameness, metritis, retained placenta, displaced abomasum and ketosis.
"Clarifide Plus can help producers identify animals with the greatest genetic potential to help them reach their wellness and profitability goals," says Doug Ricke, Zoetis director of strategic marketing for dairy Genetics. "But it is not a replacement for management, and it's important farmers continue vaccinations, and health and reproductive protocols."

Zoetis is also making two indexes available to farmers to help make sense of all the new data. (On a special needs basis, Zoetis will tailor make a unique index for an individual farm.)
• The Dairy Wellness Profit Index (DWP$) combines the health trait data along with production, fertility, type and longevity traits. It's a complete economic index similar to NetMerit$ but also includes the health traits.
Because the health traits are included, less emphasis is placed on production. Nevertheless, DWP$ should result in $55 per heifer in better overall return than NM$ because of fewer expected health issues and their related costs. There's an estimated $1,248 lifetime difference between animals ranking at the 10th versus 90th percentile on DWP$.
• The Wellness Trait Index (WT$) focuses solely on the six wellness traits mentioned above. Forty-one percent of the emphasis is given to mastitis, 27% to lameness, 19% to metritis, 6% each to retained placentas and displaced abomasum, and 1% to ketosis. The lifetime difference here between the 10th and 90th percentile ranking is expected to be about $520 per heifer.
Use of the indexes will allow dairy farmers to make strategic culling and breeding decisions much earlier and more accurately, says Cheryl Marti, Zoetis U.S. marketing manager for Dairy Genetics and Reproductive Products. "Farmers can now proactively choose heifers to retain, and prioritize breeding decisions," she says.
Farmers can now decide to keep or cull the bottom end of their heifers within a few weeks of birth, dependent only on how quickly they sample calves. They can also determine which are of higher genetic value, perhaps targeting those animals with higher value semen and/or sexed semen.
The genomic tests are based on more than 10 million lactation records from cows in more than 200 commercial U.S. dairy herds. The reliabilities for the wellness traits average 50%, compared to parent average reliabilities of 16 to 19%. (Note: The statistical "accuracy" of the genomic wellness traits is about 70% compared to about 42% for parent average.)
"The genomic tests won't be right every time," explains Kent Weigel, a University of Wisconsin dairy geneticist. "But they'll be right seven or eight times out of 10, rather than five out of ten with parent average."
For more information, go to: CLARIFIDEPlus.com.
 Accelerated Genetics, Select Sires, and  Semex all have announced they will make both the WT$ and DWP$ indexes available for their sire line-ups as well.