Zoetis Launches 'Driven To Care' Sustainability Initiative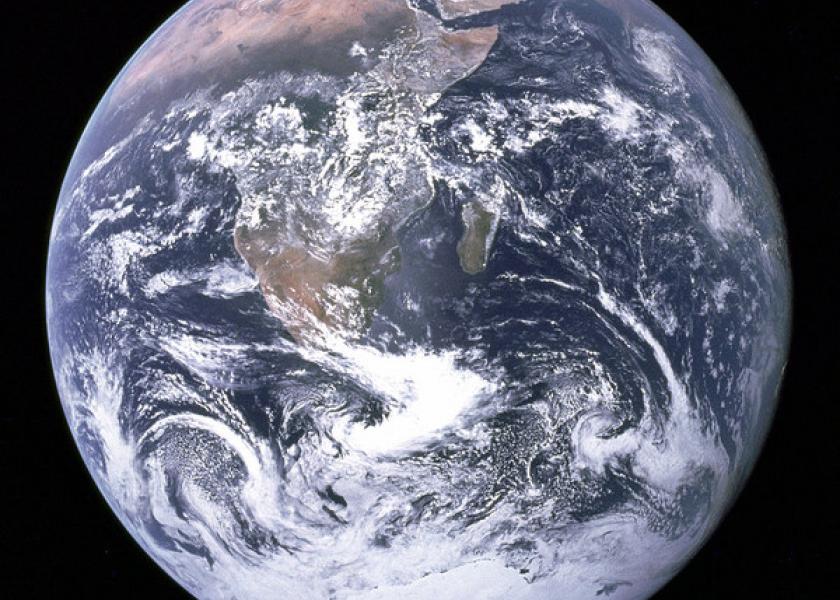 Zoetis Inc. announces its long-term sustainability goals, which build on the company's purpose to nurture the world and humankind by advancing care for animals. Under the banner Driven to Care, Zoetis brings to life its specific commitments to Communities, Animals and the Planet, including support of 10 of the 17 United Nations' Sustainable Development Goals (SDGs). With operations in 45 countries, Zoetis has the global reach and capabilities to champion a healthier, more sustainable future for all.
"While purpose has been a driving factor for Zoetis throughout our history, formalizing our goals and commitments integrates sustainability as a core strategy alongside innovation in animal health and supporting our customers. We are proud to unveil our Driven to Care goals which we built with the input and feedback of our Board of Directors and colleagues, as well as community and industry organizations, retail partners, and our customers. We will report on progress annually," said Kristin Peck, Chief Executive Officer of Zoetis.
Care and Collaborate in our Communities
By supporting and partnering with colleagues, communities and the people who raise and care for animals, Zoetis commits to: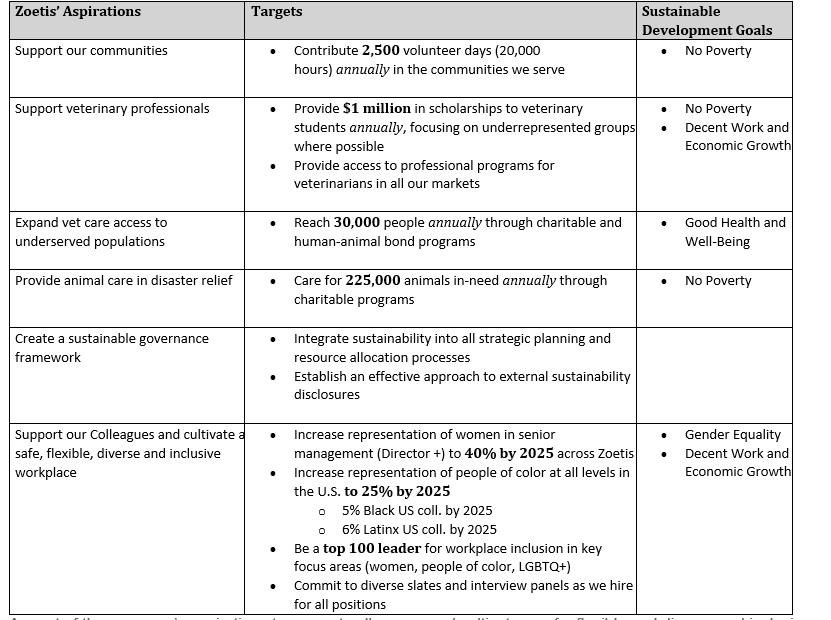 As part of the company's aspirations to support colleagues and cultivate a safe, flexible and diverse and inclusive workplace, Zoetis recently announced it received a score of 100 percent on the Human Rights Campaign Foundation's 2021 Corporate Equality Index (CEI), the nation's foremost benchmarking survey and report measuring corporate policies and practices related to LGBTQ workplace equality.
Innovate in Animal Health
The second pillar of Driven to Care underscores how the company's expertise in animal health will help solve sustainability challenges facing animals and people. With at least 75% of emerging infectious diseases having an animal origin, including COVID-19, the important connection between animal health and human health is more apparent than ever before. One of the company's targets is continually investing in its Center for Transboundary and Emerging Diseases to develop vaccines for high impact emerging diseases including Foot and Mouth Disease, African Swine Fever and SARS-CoV-2.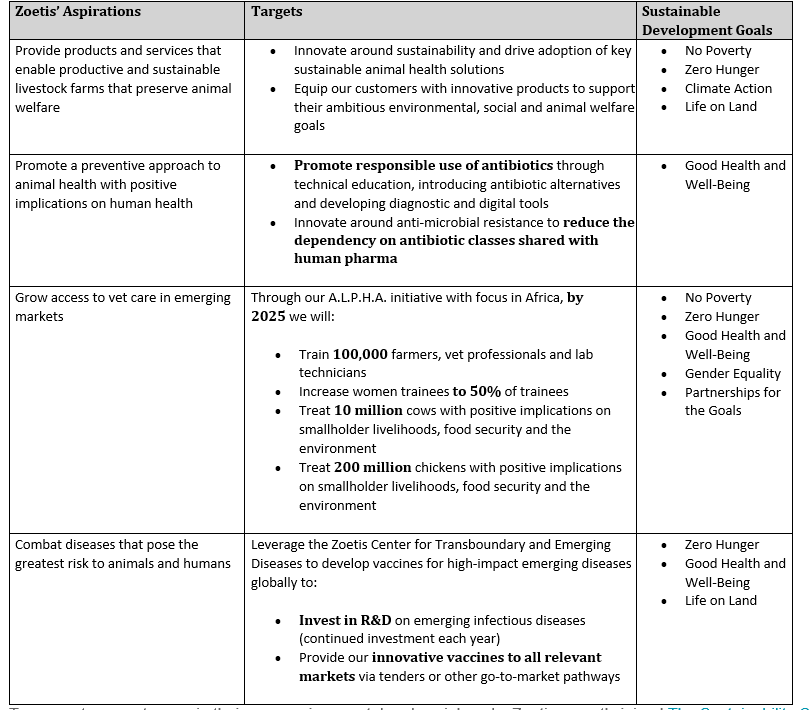 To support our customers in their own environmental and social goals, Zoetis recently joined The Sustainability Consortium to focus on increasing supply chain transparency and sustainability with U.S. pork producers. The company is also engaged with the Global Roundtable for Sustainable Beef as well as the Dairy Sustainability Framework to support collaboration among farmers, ranchers, meat and dairy processors and food brands.
"We know that healthier animals create a healthier world," said Dr. Mike McFarland, DVM, Chief Medical Officer. "For livestock, we know our customers already have made great strides in efficiency and how they care for their animals and the land. To further help livestock producers meet their sustainability goals and consumers' expectations, we are committed to discovering, developing and commercializing innovations that increase productivity, enhance animal welfare, and help preserve and protect our environment."
Protect our Planet
Finally, in delivering products and services that advance care for animals, the company commits to stewarding resources responsibly and minimizing the direct impact of its operations. Recently, Zoetis committed to sourcing 100% renewable energy by 2050, demonstrated by its membership in RE100, a global initiative to drive the transition to renewable electricity. In addition, the company has committed to the following environmental targets: