Lechtenbergs To Receive Don L. Good Impact Award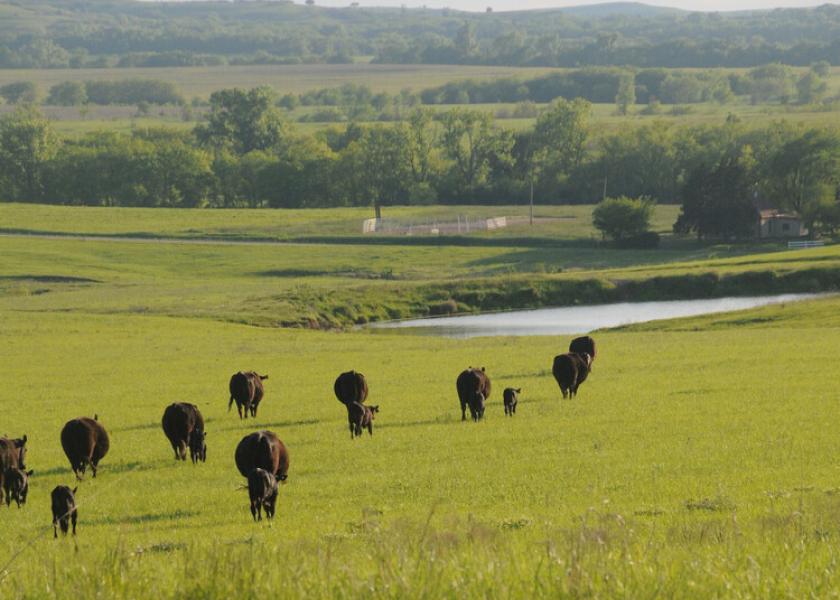 Kelly & Marcie Lechtenberg and family, proud supporters of the Kansas State University mission, have been selected to receive the 2020 Don L. Good Impact Award. Plan to join the K-State ASI Department and the Livestock and Meat Industry Council Inc. (LMIC) on Sunday, October 11 at 7 pm as the Lechtenberg family is honored during an online presentation.
The award, presented annually by LMIC, is named in honor of Good, who is a former head of the ASI department, and recognizes positive impact on the livestock and meat industry or agriculture. Traditionally, the Impact Award has been presented during the K-State ASI Family & Friends Reunion. Due to COVID-19 this year's reunion has been canceled.
The awards presentation and honoree video will be broadcasted live on the K-State Family & Friends Facebook page at approximately 7 pm Sunday evening.
The Lechtenberg family's K-State pride took root in 1983 when Kelly started veterinary school at the K-State College of Veterinary Medicine. Kelly simultaneously completed a DVM and doctorate in ruminant nutrition through the Department of Animal Sciences and Industry. During this time, Marcie taught at Riley County High School while working on a master's degree in Speech Communication from K-State. In 2014, Marcie completed her doctorate in what is now the College of Health and Human Sciences. She is currently serving as the clinic director for the Couple and Family Therapy Program and the K-State Family Center.
A passion for purple runs deep in the Lechtenberg family. Combined, the family, including their three daughters Jana, Brooke and Paige, and their spouses, have accumulated 18 K-State degrees – soon to be 19, when Jana completes her doctorate studies in 2021.
"Kelly's education at KSU was critical to founding successful research-based companies in Kansas and Nebraska that provide services focused on the development and regulatory approval of safe, efficacious products for cattle, swine and poultry," says Patsy Houghton, K-State ASI Family & Friends Reunion chairman from McCook, Nebraska, in her nomination letter to the Don L. Good Impact Award committee. "The Lechtenberg family is passionate about fostering lifelong relationships through the power of mentorship, education and friendship that makes us all part of the K-State family."