Feed Additives and Medicated Feeds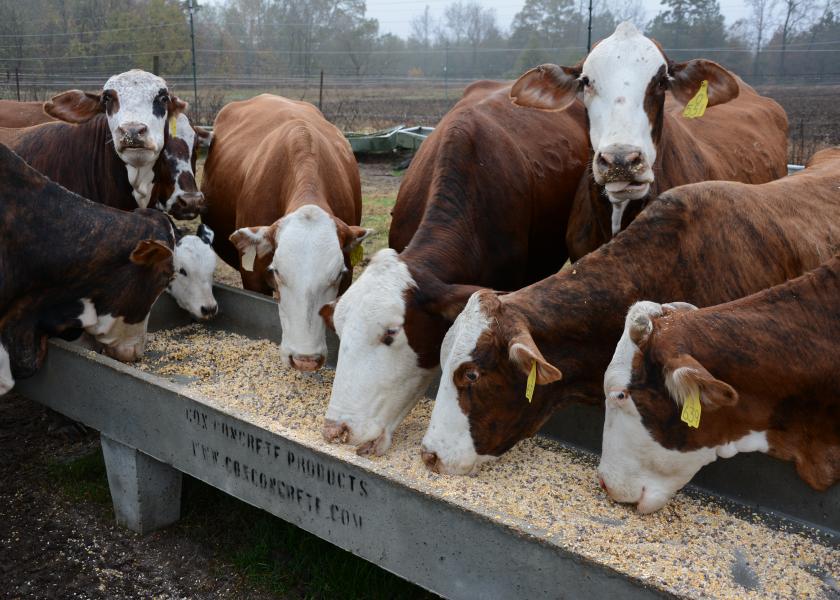 The term medicated feeds include feeds containing FDA approved medications intended to be included in animal diets.  This would include medications such as chlortetracycline (CTC) use in mineral supplements fed to control anaplasmosis, antibiotics used in concentrate feeds and premixes, completed feeds and others.   
This might be a good time of year for cow/calf producers to review the basics of the VFD requirements.  The FDA requires a Veterinary Feed Directive (VFD) for all feed-use medically important antibiotics.  If a cattle producer needs to use one of these antibiotics, they must obtain a VFD from their veterinarian.  They must have an established veterinary-client-patient-relationship with the veterinarian in the state in which the cattle are located. 
The only FDA approved medications are those used for treatment or control of specific diseases.  The longest duration any VFD can have is 180 days.  The VFD should specify an expiration date, which is the last day the feed can be used, not the date the drug becomes ineffective.  Extra-label use of FDA approved feed additives is strictly prohibited by law.
Good records are essential with VFD feeds as well as any medications to ensure proper withdrawal periods are observed.  All VFD feed records must be kept, and available for inspection for two years, by the issuing veterinarian, the cattle producer and the feed mill that distributed the feed. Record keeping, either computer based or by hand, can be a useful management tool.  Records can be used to evaluate treatment recommendations and help the veterinarian make adjustments based on documented results.
Note that there are several feed medications that do not require a VFD.  These would ionophores and parasite control medications.  Visit with your veterinarian for more detailed information on VFD requirements.