AABP Faces 2021 With Resolve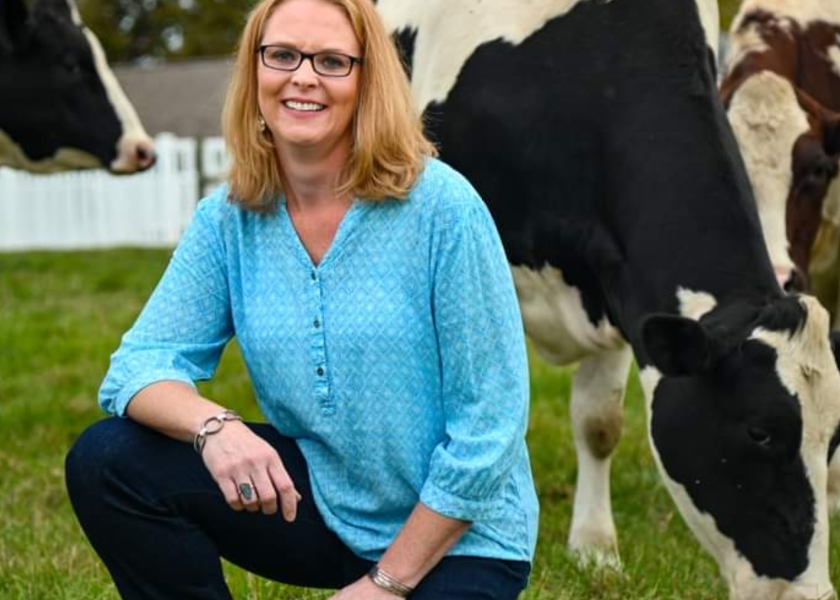 With 2020 in its rearview mirror, the American Association of Bovine Practitioners (AABP) continues to thrive despite the ups-and-downs this past year from the COVID-19 pandemic. This required the association to make a quick shift to hybrid in-person and virtual offerings for its annual conference in the fall, Recent Graduate Veterinary Conference this spring and other meetings such as the board of directors and committees.
"The COVID-19 pandemic certainly provided challenges to our organization and our members," notes AABP Executive Director Fred Gingrich. "Like the rest of the world, AABP staff, volunteers and board members conducted business virtually for much of the year to ensure continuity of member benefits. We also worked with other organizations to provide updates to our members on COVID-19 and its impacts on veterinary practices."
"Ever-present issues facing our industry include the judicious use of antibiotics, and its associated legislations, student debt, mental health and the sustainability of the industries we serve," says AABP President, Carie Telgen. "Various committees and task forces within AABP have spent numerous volunteer hours updating, revising and addressing guidelines and position statements on some of these issues."
ADAPTING TO NEW CONFERENCE CHALLENGES
The pandemic as well as social unrest issues brought challenges to the 2020 AABP 53rd Annual Conference slated for Louisville, Ky., in September. It was originally intended to be an in-person event like usual, but it then morphed into a hybrid event, and the week of the conference, it went virtual only. However, AABP persevered and managed to offer virtual live presentations and a virtual exhibit hall to its members. Despite this newer and for many unfamiliar format, there were 979 registrants and 51 virtual exhibitors.
"The nimble ability and perseverance of cattle veterinarians proved evident in 2020 as we quickly adapted to an all-virtual annual conference," Telgen says. "We are excited to be able to offer this additional learning capability to our members for both the AABP Recent Veterinary Graduate Conference as well as future annual conferences."
The fourth AABP Recent Veterinary Graduate Conference took place in February in St. Louis and included hybrid in-person and virtual registration, as well as table top exhibits. The in-person portion of the conference is limited to those who graduated veterinary school between 2013 and 2020, but for the first time, AABP members of all graduation years were able to register for virtual attendance.
The 54th AABP Annual Conference will be held in Salt Lake City, Utah, October 7-9, 2021.
 
DIVERSITY, EQUITY AND INCLUSIVITY ADDED TO MISSION STATEMENT
AABP has identified the need to address underrepresented demographics in veterinary medicine, and to further this cause, the AABP has developed an overarching diversity, equity and inclusion statement as part of the AABP mission statement.
"Organizations must continue to include underrepresented demographics because not only is it the right thing to do, but it helps us better serve our clients," Gingrich adds.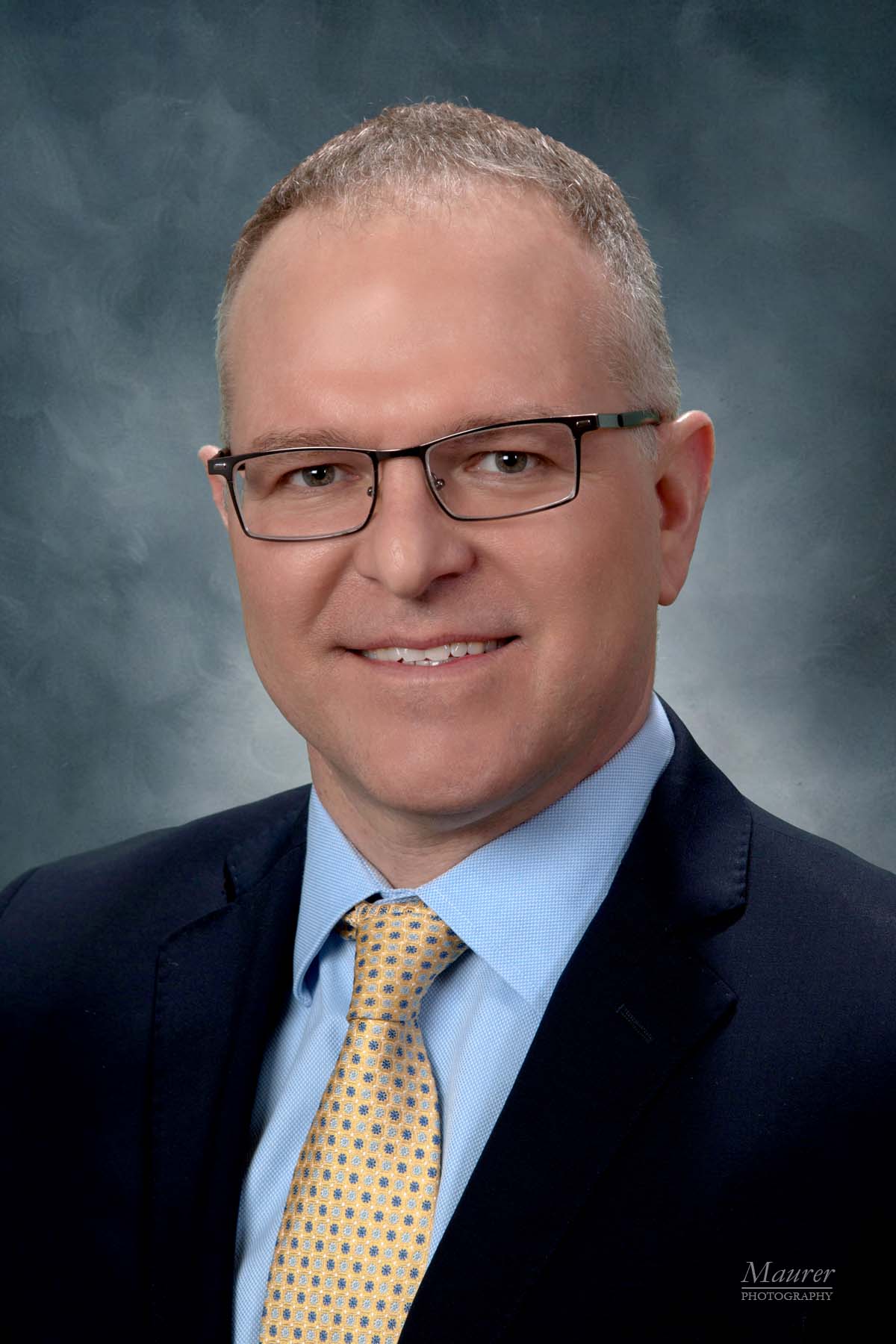 The AABP's revised mission statement is: The American Association of Bovine Practitioners is an international association of veterinarians serving society as leaders in cattle health, welfare, and productivity. We welcome and support any veterinarian or veterinary student, regardless of race, color, national origin, sex, religion, sexual orientation or any other demographic, to participate in all opportunities that our organization provides. As leaders in the cattle industry, we encourage all veterinarians with an interest in cattle to join us and participate in our organization.
To advance this cause, Gingrich has been appointed by the American Veterinary Medical Association and the Association of American Veterinary Medical Colleges to the Commission for a Diverse, Equitable, and Inclusive Veterinary Profession. Gingrich was appointed because of his credentials and background, as well as his demonstrated record of leadership and interest in the area of diversity, equity and inclusion.
PODCASTS, WEBINARS, E-NEWSLETTER AND THE BCI
AABP members spend a lot of time on the road, and podcasts have been an efficient way to stay up to date with information. Last year, AABP launched its "Have You Herd?" podcast available to all veterinarians. Topics have included disease prevention and management, practice management, mental health and wellness,
regulatory information, antimicrobial issues, physical wellbeing, diversity, genomics, animal welfare and more. Through January 2021, there have been over 24,000 downloads on 40 podcast episodes with an average of 600 listeners per episode. As of this printing, AABP will have recorded close to 50 podcasts. The "Have You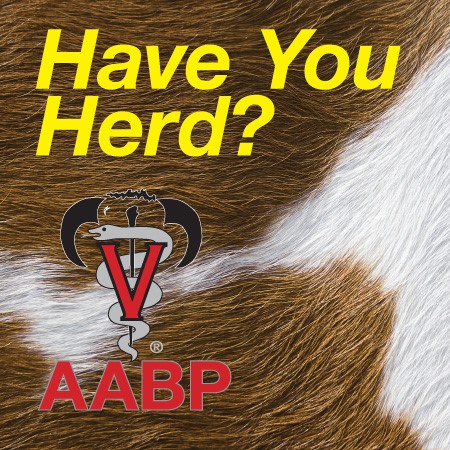 Herd?" podcast is available to anyone at apple.co/2YTPKhT.
Also titled Have You Herd? are AABP's weekly eNewsletters to members to give quick updates on AABP and industry information in between its monthly newsletters.
FREE ONLINE CONTINUING EDUCATION CREDITS
AABP webinars on a variety of topics have been an increasingly valuable way to provide CE for members. Members can watch the webinars live or later watch them through the Kansas State University Beef Cattle Institute (BCI) CE portal.
Not only can members view webinars, they can view conference presentations and receive CE credit. This is a free member benefit. Gingrich says in 2020 there have been 5,387 viewed presentations by 1,001 members, which is a 117% increase in number of presentations viewed over 2019, and almost a 400% increase since 2016.
"We continue to work with our staff and volunteer leaders to increase the value of membership," Gingrich says. "Our webinars and podcasts have been increasingly popular, along with our online recorded CE sessions."
HUMANS OF AABP
A 2020 study from Merck Animal Health with AVMA showed veterinarians are 2.7 times more likely than the general public to die by suicide. In response to this crisis in the profession, AABP launched a Facebook initiative in 2020 called "Humans of AABP". In this ongoing series of posts, AABP members — named or anonymous — discuss their struggles with mental health.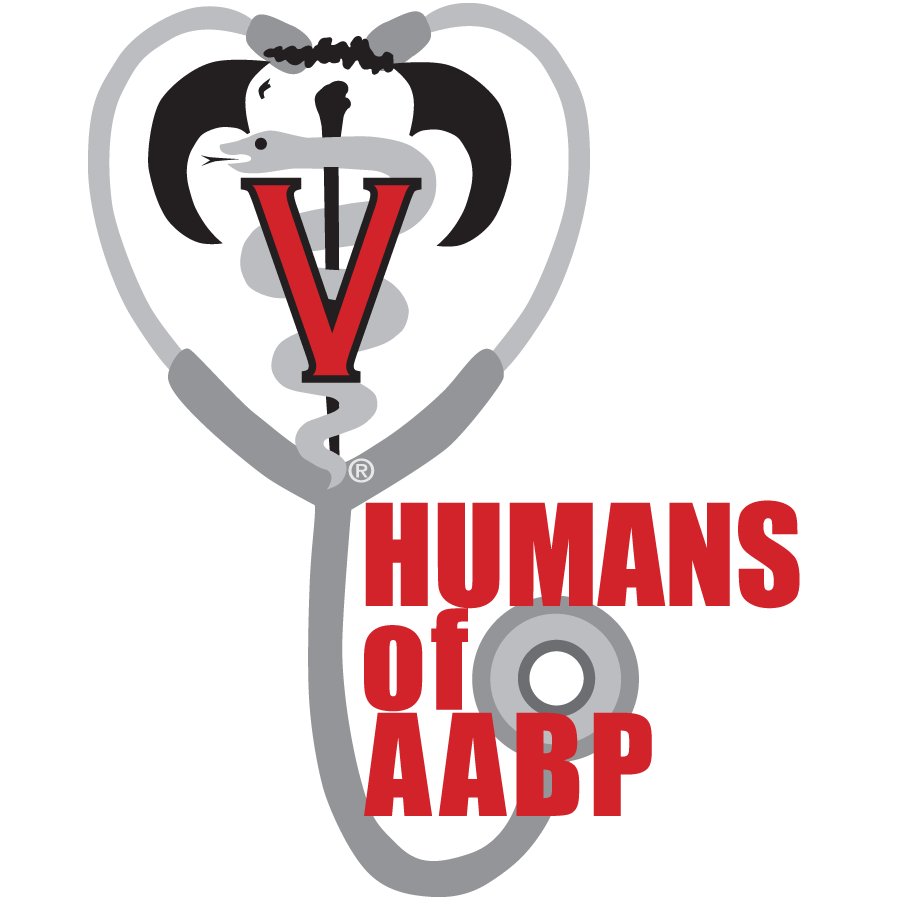 "We started this initiative to create connection between our members and normalize the conversation around the challenges of veterinary practice," explains AABP District 1 Director Liz Brock. "Bovine veterinarians sometimes have tough exteriors that make it seem like we are always okay, even when we aren't. This work is stressful and it can take its toll on our mental and physical health as well as our relationships.
"We created Humans of AABP to provide support for those who share and also let readers know that they aren't alone in their struggles," Brock adds. "Feedback from members suggests we are achieving these goals."
Members can submit emails detailing their stories to Brock (ehbrock27@gmail.com) or Gingrich (fred@aabp.org).
"We always welcome stories in any form, on any subject, and you can trust that Dr. Gingrich and I will keep your secrets should you choose to remain anonymous," Brock adds.
MEMBER PROFILE SERIES
AABP has a diverse membership that represents all bovine veterinary practice and business types including beef, dairy, academia, government/regulatory, industry and more. Members range from students to recent graduates to those who have been in practice for decades, and everything in between.
To highlight this diversity, the AABP Membership Committee has developed a new Facebook series that profiles its members and their unique business type as well as personal stories. This series is called "I am AABP," and it seeks to showcase this diversity of members' backgrounds and businesses.
"Our membership committee is tasked, among other things, with coming up with projects and ideas that will serve the AABP membership the best," explains AABP Membership Committee member Lindley Reilly.
"Through these conversations, we felt that our membership would benefit from highlighting the amazing members we have in our organization." Reilly adds. "Too often, when someone hears cattle practitioner, only one image comes to mind — a man in green coveralls treating a cow.
"The mixed animal veterinarian who still does pregnancy checks while juggling a small animal schedule? Valuable. The veterinarian who works for the USDA inspecting meat? Valuable. The veterinarian and mother of three who may have a kid riding in the back of her truck during calls? Valuable. The experienced veterinarian who runs his busy schedule while still taking time to mentor at least five students per year. Valuable. The professor at the veterinary school teaching the next generation? Valuable. All of these members are what makes our organization worthwhile and able to continue to stay relevant. Finally, we want the students, our future members, to be able to look at AABP and see someone just like them," Reilly says.
NEW AND UPDATED GUIDELINES
AABP guidelines are publicly available and serve to offer the most up-to-date guidance on issues of importance to cattle veterinarians and their clients. On a scheduled basis, AABP opens up its current guidelines (and position statements) for member comment. AABP will also update the documents as needed.
New:  Care and Disposition of Non-Ambulatory and Injured Ambulatory Cattle Guideline – April 2020
Updated: Establishing and Maintaining the Veterinarian-Client-Patient Relationship in Bovine Practice – March 2020.
"Although the world around us has changed with regard to the current pandemic," Telgen says, "we are excited to be an essential profession that continues to help our clients meet the ever-changing expectations and challenges in keeping our cattle, our communities and our food supply safe."
To learn about AABP, visit us online at aabp.org and follow us on Facebook.