#FarmON Concert is Tonight: Watch Live at 7 Central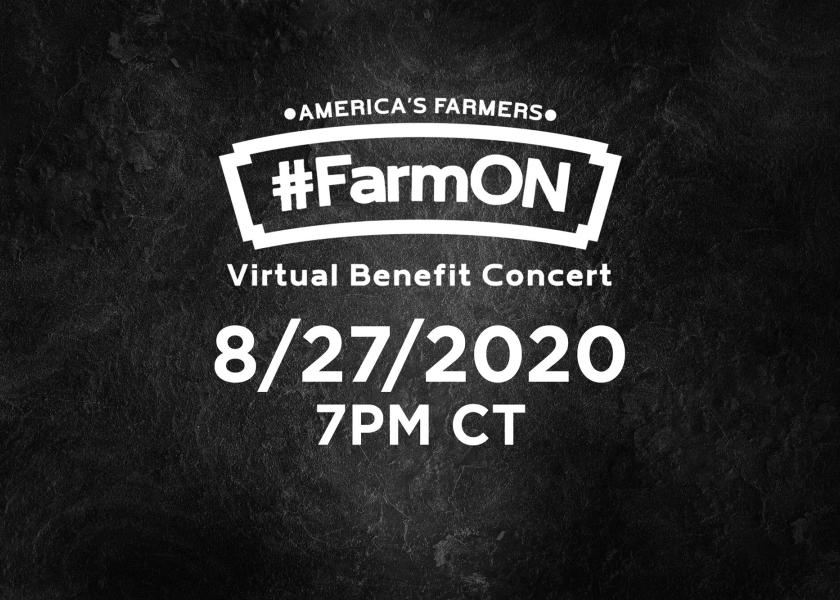 Lee Brice, Martina McBride, Rodney Atkins and Justin Moore along with a host of other country stars will take the virtual stage at 7 p.m. Central for the #FarmOn virtual concert to benefit the 4-H FOURWARD Fund. 
Watch live in the player below:
The concert will raise donations for the 4-H FOURWARD Fund to ensure young people across all communities, with or without internet access, continue to have access to the necessary resources and meaningful learning opportunities to help them thrive. The event will feature images of 4-H members working on their project in a year when many livestock shows and 4-H fairs were cut back or cancelled due to the pandemic. 
The #FarmON concert is the final event of Farm Journal Field Days, the New American Farm Show, a three day farm show that combined live, in-person and virtual events hosted on farms in Iowa and Ohio.