Post-Mortem – Part 1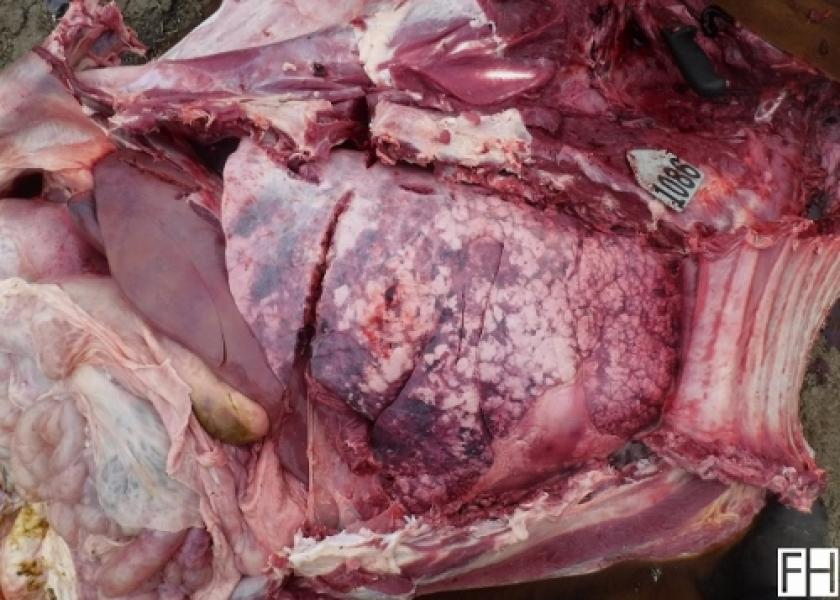 This month, we are excited to introduce our new Post-Mortem Series, in partnership with Feedlot Health Management Services, Okotoks, Alberta.
Feedlot Health's large team of professional consultants serve feedlots and calf growers in Canada, the United States, Mexico, Brazil, Kazakhstan and elsewhere, representing about 4 million head per year. For more about Feedlot Health, see our lead feature beginning on page 8 of this issue.
Working with crews at client operations, Feedlot Health conducts post-mortem exams on all feedlot and calf-grower mortalities, using a standard protocol for recording the animal's history, digital images, and post-mortem findings. The group compiles images and post-mortem findings in a central database, for review by the professional team, as an educational tool and to track disease trends within an operation or across their client base.
Each issue of Bovine Veterinarian will feature a representative photo (or several images) illustrating a common, or uncommon, feedlot disease or condition.
From the experts at Feedlot Health Management Services
This necropsy image shows a calf-fed heifer that had been on feed for 130 days, with no previous treatment history, when first treated for signs of respiratory distress on May 24. The feedlot pulled the calf again on May 27 for retreatment and again on May 29, but the heifer died on May 31.
Check back on Friday for the diagnosis and more information about the disease in question.