Bovine Veterinarian Top 10: Focus on Diseases and Diagnostics - Page 2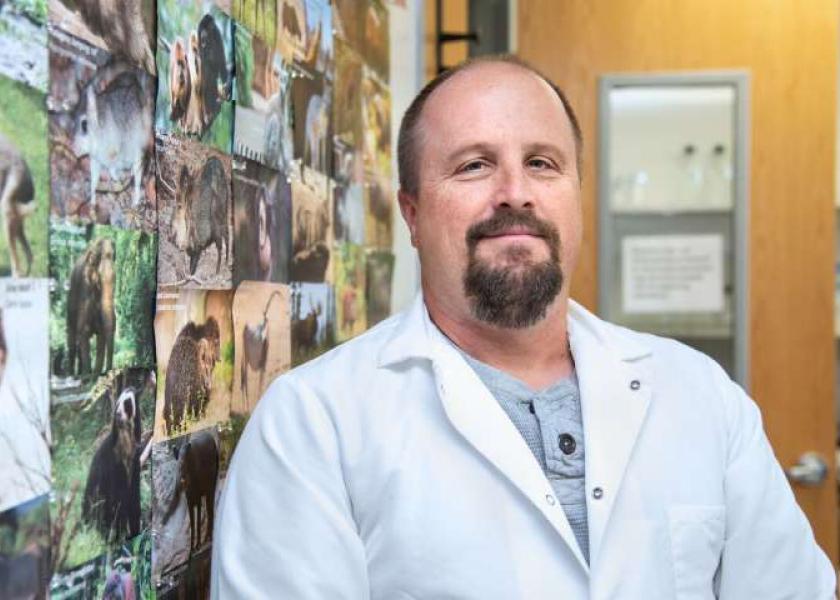 6. Superspreaders Compete with Superdiluters in Disease Outbreaks
During a disease outbreak in humans or animals, some individuals are far more "competent" at spreading pathogens than others. According to researchers at the University of South Florida (USF), in the 2014 to 2016 outbreak of Ebola virus in West Africa, epidemiologists say just 3% of patients caused more than 60% of infections in other people. Read more.  
7. A New Tick in Town (Carrying a New Disease)
Since the Asian longhonred tick (Haemaphysalis longicornis) was first identified in New Jersey in 2017, the exotic parasite has spread to at least nine U.S. states, mostly in the East, but also in Arkansas. In much of Asia, Australia and New Zealand, the longhorned tick is a significant and damaging parasite and vector of diseases affecting humans and animals.
Authorities in Virginia have identified the tick in 24 counties, the most in any state. Read more.  
8. New Test Diagnoses Prion Diseases in Skin Sample
Researchers have successfully identified prions in samples from live animals, shortly after exposure, according to a release from Case Western Reserve University School of Medicine.
"Currently a definitive diagnosis of Creutzfeldt-Jakob disease is dependent on the examination of diseased brain tissue obtained at biopsy or autopsy. It has been impossible to detect at the early preclinical stage," says Wenquan Zou, MD, PhD, associate professor of pathology and lead author of the study at Case Western Reserve University. Read more.
9. Compare Anaplasmosis Control Strategies
Anaplasmosis outbreaks typically peak in late summer through early fall, and now is a good time to review control strategies based on risk levels. Kansas State University veterinarian Hans Coetzee, BVSc, Cert CHP, PhD, DACVCP, DACAW, DECAWSEL, Professor and Head of the College of Veterinary Medicine's Department of Anatomy & Physiology, recently developed estimates for economic evaluation of available control options.
Below is a table I compiled for presentation at the K-State Anaplasmosis Day earlier this year with projected estimates of the cost of three anaplasmosis control strategies for a hypothetical herd of 100 cows. These calculations are based on ranges for the cost of medicated mineral ($0.13 - $0.55/head/day), vaccination ($8-$10/individual dose or $16-$20 for the primary and booster) and serological testing ($6-$9/head depending on which VDL you use, with a $2/head sample collection and processing fee). Read more.   
10. Trichomoniasis — focus on prevention
Prior to breeding seasons, veterinarians and producers need to be aware of the risk of introducing trichomoniasis, or trich, into their herds. And in addition to managing for disease prevention, they need to comply with state regulations regarding trich testing and, in some cases, navigate additional complexity related to variation in testing standards and requirements from one state to the next. Read more.