Nominate the Nation's Best Female Farmer & Bovine Veterinarian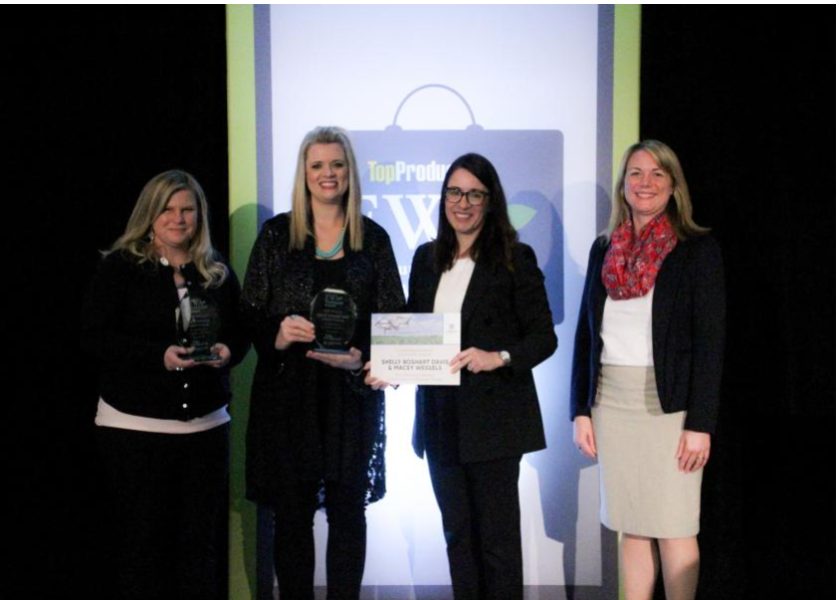 Know an outstanding bovine veterinarian who's also an amazing farmer? Nominate her for the 2022 Executive Women in Agriculture Trailblazer Award.
The annual award is given to a female producer who is a shining example for her peers. The winner will be an advocate for agriculture and represent an innovative farming or ranching operation.
Entrants are judged on agricultural advocacy (50%), farm business innovation (30%) and industry or community leadership (20%).
Fill out the EWA Trailblazer Award Application.
To apply, complete the entry form below and attach your resume and two letters of reference from an industry peer, banker or agribusiness leader. Winners agree to be recognized in articles published in Top Producer magazine and online. Any financial information remains confidential unless entrants agree to its release.
The deadline to enter is Sept. 30, 2021.
PRIZES INCLUDE:
•    A trip for two to attend the Top Producer Summit in Nashville, Tenn. (Feb. 14-16, 2022)
•    Other prizes provided by award sponsors