How To Conduct 'Stay Meetings' With Your Employees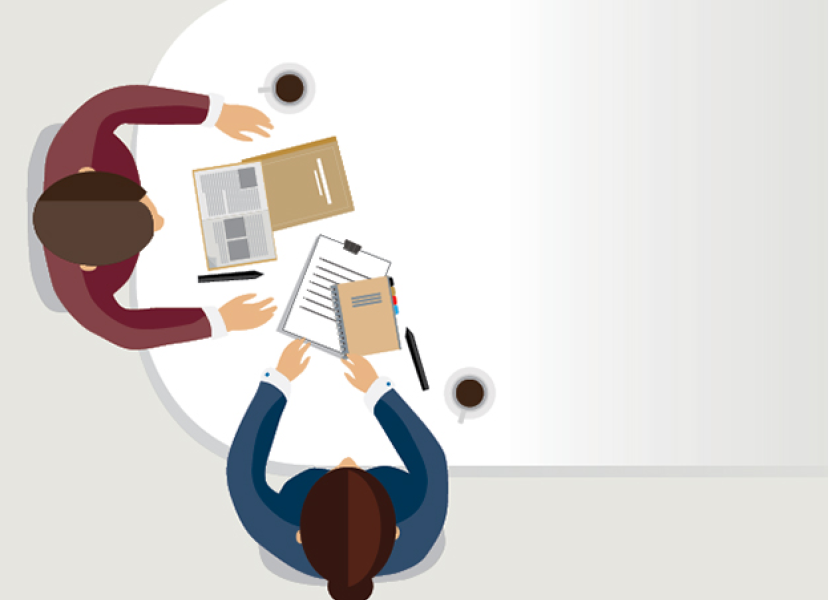 You know annual performance reviews are important, but you dread them. Why?
They are kind of like annual physicals, says Bob Milligan, senior consultant at Dairy Strategies. You expect the doctor to hand over a laundry list of things that are wrong with you. The same for annual performance reviews — the default is to look at the negative.
"As a result, I decided to view my annual physical as my annual healthy living meeting and even prepared with set goals for the coming year to share with my family doctor," Milligan says. "A 'stay meeting' is similar in that the focus is to continue to improve rather than focus on what we did wrong last year."
What is a stay meeting? Milligan says they serve several purposes:
    To improve the business by ensuring employees develop and grow, resulting in improved productivity and increased likelihood of retention.
    To develop plans, including professional development, to enhance performance and job satisfaction.
    To look forward — not backward.
To have a successful stay meeting, you need to have open discussion with your employee and use it as an opportunity to collaborate. "Creating this atmosphere is the responsibility of the owner/supervisor leading the meeting," Milligan says.
What do you talk about during a stay meeting? First, assign a little homework for the employee. This includes them listing their greatest successes of the previous year and their favorite and less-favorite parts of their job.
Then, provide an outline for the meeting. Milligan suggests these topics:
    Identify and build on strengths.
    Identify and plan to overcome weaknesses.
    Identify new and increased responsibilities.
    Plan training and professional development opportunities.
    Tasks and key responsibilities.
    Personal development.
Download this Stay Meeting Outline from Milligan.
After the meeting, create an action plan and timeline for a follow-up meeting.
Why are these meeting effective? Milligan says they fulfill our human need for choice, connection and competence.
The stay meeting contributes to each:
    Competence: Increasing competence (the feelings of success) is really the goal of the stay meeting. You build on strengths to define additional responsibilities and career planning goals. Then you identify training and professional development needs.
    Choice: Both clarity of expectations and building on strengths contribute to choice, which means the perception we are in control of our actions.
    Connection: Done correctly, the stay meeting's focus on employee success should also enhance feelings of connection (the sense of belonging and contributing to something greater than ourselves).
Milligan suggests setting a goal to have a stay meeting with all your employees this year. Set a date and commit to the process.
Contact Bob Milligan at:
651-647-0495
rmilligan@trsmith.com