Do You Have Grit?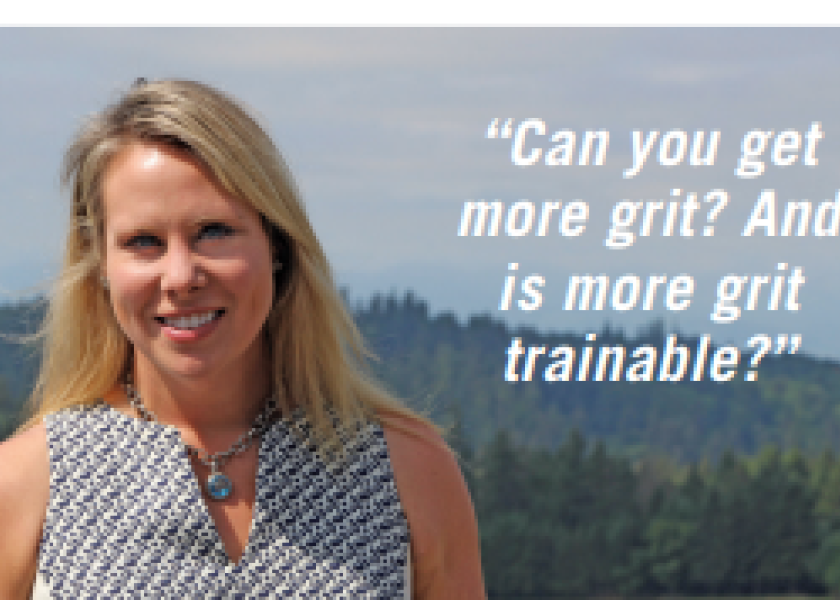 No, I'm not talking about the kind under your fingernails. Do you ever wonder how some people seem to fall into a pile of cow manure and come out smelling like a rose? Those successful types probably have a high level of grit and a lot more perseverance than meets the eye, according to researcher Angela Duckworth.
"Grit is the tendency to pursue long-term goals with passion and persistence," Duckworth explains.
FOCUS AND MEANING
Grit is not simply talent or luck, rather "grit is about having an ultimate concern — a goal you care about so much it gives meaning to almost everything you do."
That is how Duckworth describes this concept in her ongoing research and her excellent book, "GRIT: The Power of Passion and Perseverance."
As business owners, we're tied to our "ultimate concern" because it's a business we've built, it's something we've literally sweated over, and often, what we do in our industry heavily defines what we believe about ourselves.
 
TEST YOUR METTLE
But, when things get hard, do we have the staying power to make it through? There's a quiz that might help you find out (or help you identify a potential hire's grit factor). I took the 10-question grit quiz to test my mettle. I scored a satisfying 4.6 out of 5, which meant I am grittier than about 90% of other testers, and that felt good! You can access the test here:
https://angeladuckworth.com/grit-scale/
But, I wondered, is there a downside to having grittiness? Perhaps very gritty types trend toward stubbornness? Does too much grit make us blinded toward low-level goals or never-done projects? What if our grittiness urges us to continually do the same things over and over without evaluating them for an opportunity to keep, cull or improve?
Being too gritty can literally clog things up if you let it.
THE ENDGAME
Yet, what about the opposite? What if you work with people who just don't seem to have enough dedication? Can you get more grit, and is more grit trainable?
Duckworth seems to think you can improve, especially by focusing on the completion of tasks and projects.
 Ah, yes, if everyone would just take on their own work and complete it on time things really would be great.
The power of grit is important, and it's also important to know an individual's grit quotient when you're building leaders on your team or adding new hires. So, the next time you consider where a person is coming from, take a look at their grit to see if they are good a fit for your team.