Post-Mortem in a Feedlot Heifer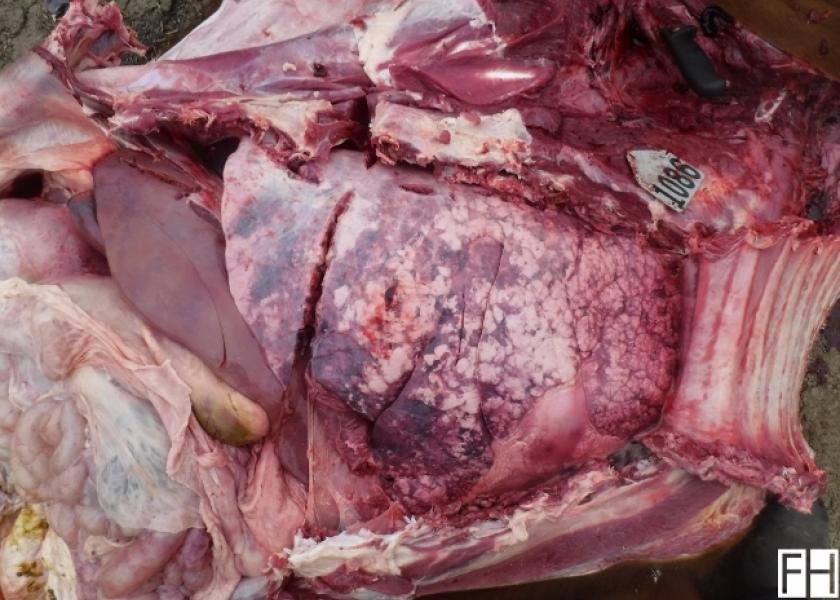 This month, we are excited to introduce our new Post-Mortem Series, in partnership with Feedlot Health Management Services, Okotoks, Alberta.
These images show a calf-fed heifer that had been on feed for 130 days, with no previous treatment history, when first treated for signs of respiratory distress on May 24. The feedlot pulled the calf again on May 27 for retreatment and again on May 29, but the heifer died on May 31. 
Click to page 2 for the answer and from the experts at Feedlot Health Management Services.