Farm Bill Falls on House Floor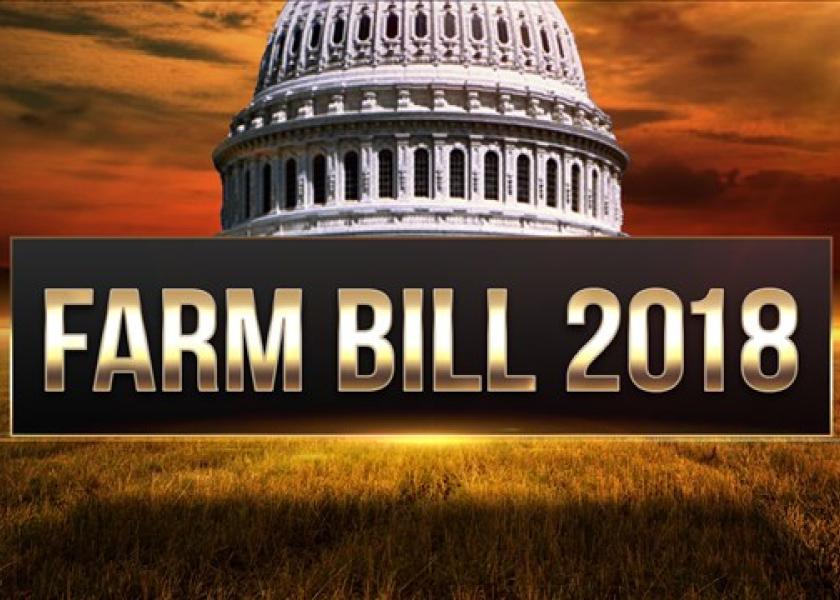 Updated at 1:45 p.m. EST
The House Freedom Caucus delivered a blow to GOP leadership Friday, killing the 2018 farm bill on the House floor. If failed on a 198-213 vote.
No Democrats voted for the farm bill, expressing concern over work and job training requirements for food stamp recipients. Thirty Republican members, mostly tied to the Freedom Caucus, also voted against the measure, sealing its defeat.
The conservative Freedom Caucus had pushed for guarantees on a floor vote on a conservative immigration reform package later this summer. When a scheduled vote was not secured, Cong. Mark Meadows (R-NC) indicated he and the Freedom Caucus would oppose the bill.
House Speaker Paul Ryan (R-WI) immediately filed a motion to reconsider the bill which keeps the option open to bring the bill back to the House floor at a later time. Under House rules, leadership has two days to bring the bill back to the floor for reconsideration. It is not yet clear if Republicans will be able to secure and keep enough votes on their side of the aisle to ensure passage.
The 5-year farm bill reauthorization covers both farm programs and food programs such as the Supplemental Nutrition Assistance Program (SNAP). The bill was passed out of the House Agriculture Committee on a strictly party line vote after republicans inserted language that would require most able-bodied adults between 18-49 to work or attend work training in order to receive SNAP benefits.
House Agriculture Committee Chairman Mike Conaway (R-TX) remains confident the bill can pass the House. "We experienced a setback today after a streak of victories all week," Conaway says via a press release.  "We may be down, but we are not out. We will deliver a strong, new farm bill on time as the President of the United States has called on us to do. Our nation's farmers and ranchers and rural America deserve nothing less."
The ranking member on the House Ag Committee, meanwhile, is calling for the bill to be taken back to the committee to be reworked in a bipartisan fashion. "It's unfortunate the Republicans chose to take this path, and it's clear from their inability to get the necessary votes from within their own caucus that there are internal fractures they have to contend with," says ranking member Collin Peterson (D-MN).  But this is a good opportunity for us to return to the table and fix this bill before we move forward. As I said in my remarks Wednesday, this job is too big for one party. Let's come together and figure out a bill that works for everyone. We don't have to let this process be held hostage by the demands of the extremes of our parties. We can and should take the time to get the farm bill right."
This is a breaking story. Watch AgWeb.com for updates.