Zoetis Announces New Label Approval for Eazi-Breed CIDR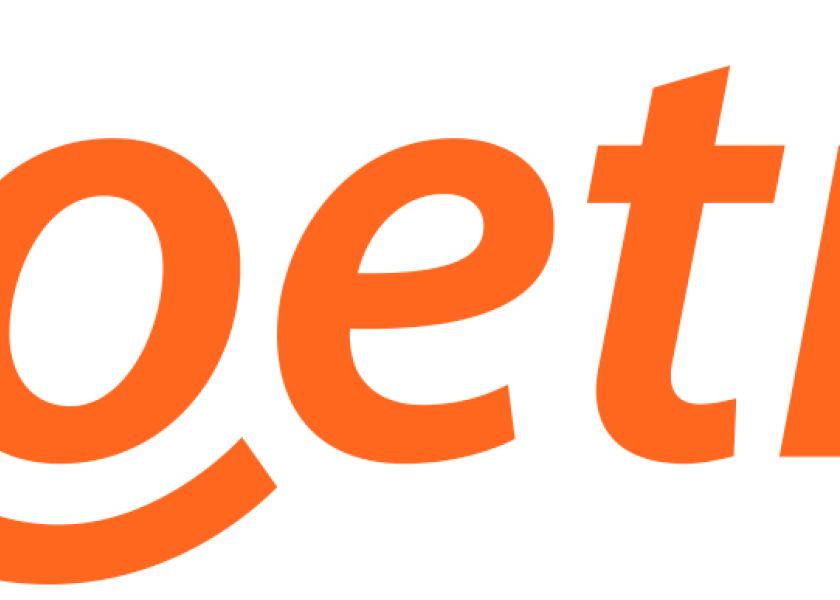 Dairy producers have a new management option for managing anestrous cows. Zoetis announced today that Eazi-Breed CIDR Cattle Insert now has a label indication for inducing estrous cycles in anestrous lactating dairy cows.
Anestrus is a cow's failure to show signs of heat (estrus) or estrous cycles. Incidence of anestrus during the postpartum period can negatively influence fertility.
"Anestrous cows are difficult to detect and can be a significant problem for dairies, leading to delayed breeding, longer intervals to calving, longer days in milk and ultimately, lower profits." said Jerry Olson, DVM, Dairy Technical Services, Zoetis. "When cows fail to cycle, it can be an expensive problem."
Today, the prevalence of anestrous cows in U.S. dairy herds is estimated at 20% to more than 40%.1 Each additional day a cow is past her Voluntary Waiting Period could cost more than $3.00 per cow per day.2
"At a time of less than favorable milk prices, producers need to capitalize on all possible efficiencies on the dairy," said Olson. "When cows spend more time in early lactation, they produce more milk. Managing cows for successful production requires a solid reproduction program to shorten calving intervals, which is the key to keeping cows in peak milk production."
Study: Eazi-Breed™ CIDR® significantly improved estrous cycling
Eazi-Breed CIDR helps improve the effectiveness of reproduction programs by tightening estrous synchronization so groups of cows and heifers begin cycling, come into heat sooner and can be bred in a narrower window.
In a multisite field study, the efficacy and safety of Eazi-Breed CIDR was evaluated in postpartum cows at nine commercial dairies:3 Of the enrolled cows:
·         426 anestrous cows received Eazi-Breed CIDR for seven days
·         430 anestrous cows received no treatment
During a 42-day observation period, cows that received Eazi-Breed CIDR showed a 37.5% relative improvement in the rate of estrous cycling induction, a significant improvement (P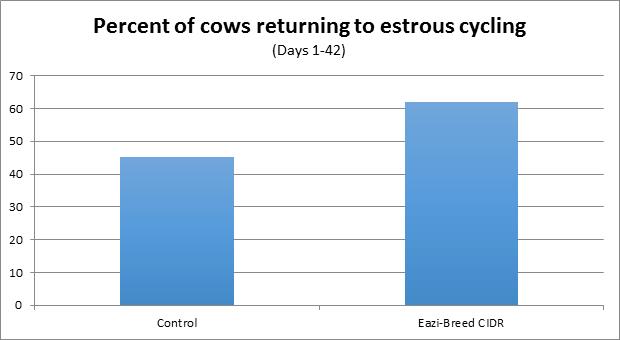 Repro success requires team effort
"At Zoetis, we understand the changing needs of today's dairy producers and veterinarians." said Dr. Olson. "A successful dairy reproduction program requires a team effort."
For more than 30 years, Zoetis has been delivering innovations to help producers and veterinarians improve reproductive programs, including these estrous synchronization product approvals:
·         Fixed-time artificial insemination with FACTREL® Injection (gonadorelin injection) and LUTALYSE® Injection (dinoprost injection)
FACTREL is approved by the Food and Drug Administration (FDA) for use with LUTALYSE to synchronize estrous cycles for fixed-time artificial insemination (AI) in lactating dairy cows. And because it is consistent with most dairy cow breeding protocols recommended by the Dairy Cattle Reproduction Council, producers and veterinarians can tailor the program to fit the needs of their individual operations.
·         Estrous synchronization with LUTALYSE and Eazi-Breed™ CIDR®
Used concurrently, LUTALYSE and Eazi-Breed CIDR improve dairy cow breeding efficiency and pregnancy success. LUTALYSE is the only prostaglandin approved by the FDA for use in synchronization protocols with Eazi-Breed CIDR.*
Learn more about the Eazi-Breed CIDR Cattle Insert, visit CIDR.com/Dairy or contact your veterinarian or Zoetis representative. 

Source: Zoetis