Merck Animal Health Enhances CreatingConnections Program Releases New Cattle Handling Video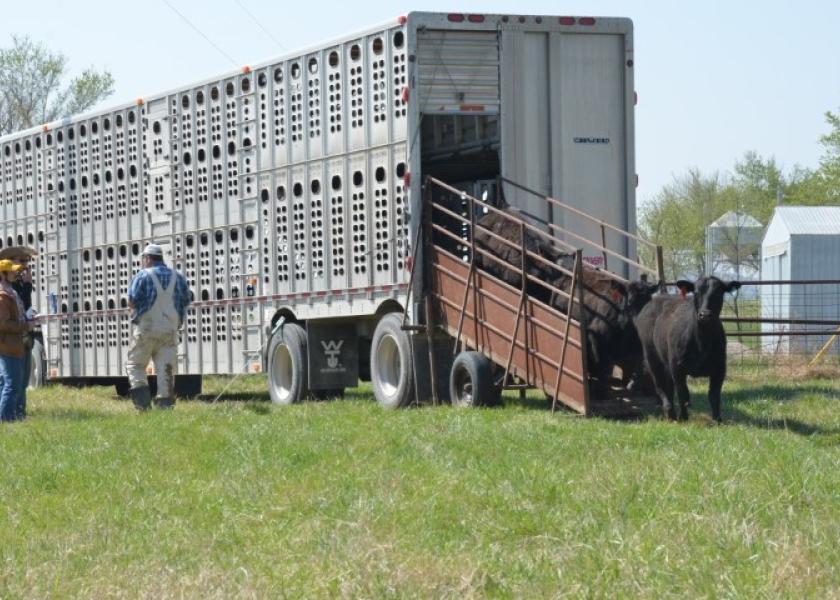 Merck Animal Health released an educational video about cattle shipping and transportation as part of its CreatingConnections™ program – designed to help producers better understand cattle behavior and use that knowledge to help reduce stress, improve reproduction and foster stronger immune responses. The first video in the series presents a practical look at low-stress handling techniques that capitalize on beef cattle's natural behaviors. It also illustrates how to move cattle calmly from the feedyard pens, through the chute, onto the trailer and unloading at the packing plant – utilizing a philosophy based on communication with the animals.

"The CreatingConnections program and this video in particular are designed to expand the understanding of how human and cattle interactions affect animal health and well-being," said Paulo Loureiro, D.V.M., Merck Animal Health. "Through calm, confident movements, a handler creates a positive experience for the cattle, which builds trust. As a result, the cattle are easier to handle, diagnose and manage, which makes interactions safer for the animal and the handler."
Understanding cattle behavior
The key to effectively moving, loading and transporting cattle is to use the animal's natural behaviors and instincts. "If cattle are relaxed, content and confident, they will move easily," said Tom Noffsinger, D.V.M., well known for his work on low-stress cattle handling practices. In the video, he walks the viewer through the process with a practical narrative and explains:
How to move slowly to guide cattle out of a pen, working with the group's voluntary flow and follow-the-leader instincts.  
Once in the chute, how to apply gentle pressure and calm motion to keep cattle at the front moving forward.
The important role that a truck driver plays, and tips for a successful, low-stress transport.
"It is important that we continue to educate our industry and embrace the techniques that will help ensure cattle are comfortable and experience low stress because how cattle are handled can impact their health, performance and carcass quality," said Dr. Noffsinger. "For example, we know that low-stress cattle handling and stockmanship greatly impact innate immunity and an animal's resistance to disease."
Real-world application
Shot on location at Kuner Feedyard in Colorado, part of JBS Five Rivers Cattle Feeding, LLC., the video reflects a real-world setting and typical interactions between market-ready cattle and handlers on moving day.
     
"By integrating the handling techniques outlined in the video, we have reduced stress levels among the cattle and the handlers. It requires fewer handlers to move and load a pen of cattle, making it a safer, more satisfying experience," said Mike Thoren, CEO of Five Rivers. "With the help of continuing education programs like CreatingConnections, we are able to drive home the importance of stockmanship to employees across all phases of the Five Rivers system."
     
For more information about CreatingConnections or to view the educational video, please visit www.creatingconnections.info. Additional videos are available on the site to help individuals working with cattle learn more about best management practices that enhance animal care and positively impact the operation's bottom line. As the year progresses, educational modules will be offered to further advance animal handlers' knowledge base.

Source: Merck Animal Health