Machinery Journal: Moves Harvest Forward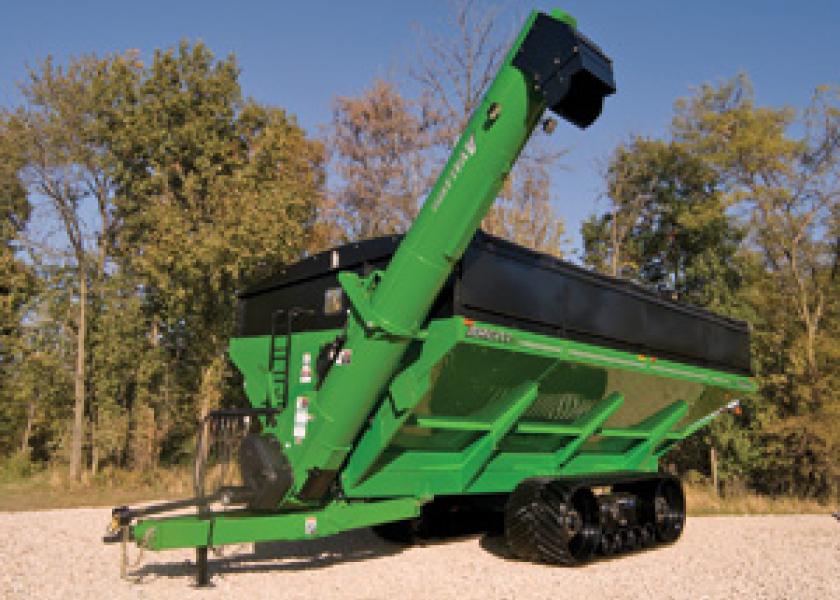 With 2,000-bu. capacity and 1,000-bu.-per-minute unloading speed, the Brent Avalanche Model 2096 grain cart from Unverferth Manufacturing Co. Inc., helps keep harvest on the move.

For precise unloading, the auger pivots up and down and features a standard multi-directional downspout with remote control for one-stop convenience when filling each semi compartment. The exclusive drivetrain design combines a belt-driven 20" diameter floor auger with a heavy-duty, direct-drive 90° gearbox to operate the 24" diameter vertical auger.

A hydraulically cushioned tongue smooths the ride over rough terrain and reduces drawbar stress. The Model 2096 grain cart also features a standard Weatherguard tarp. Electronic operation for the tarp is optional. Other options include hydraulic brakes for the steerable tandem, which provide enhanced towing control; side- and rear-mounted cameras connected to a 5.6" cab-mounted color monitor for full visibility during unloading, backing, turning and transport; and user-friendly scale packages with a large LCD screen for easy viewing, even in the brightest light. The grain cart is available in tires or tracks.

Base price: $137,000 with 900/60x38 wheels and tires. For more information, visit www.unverferth.com.
---
Implement Transport Hitch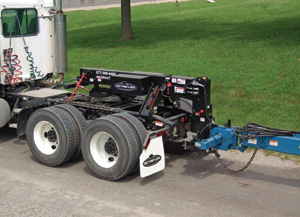 Mounted to a semi tractor's fifth wheel, the Retriever Transport Hitch from Bestway Inc. can tow planters, grain carts and other implements with a two-point or drawbar hitch. The hitch mounts in five minutes.

A 12-volt hydraulic power pack coupled with a two-point Quick Attach hitch system and remote hydraulic valve enables an implement to be hydraulically controlled.

The exclusive two-point hitch design allows the operator to change from a Category III system to a Category II system by repositioning only two pins. For drawbar type implements and planters, a removable heavy-duty drawbar with 12,000-lb. tongue weight capacity is included with the hitch.

List price: $7,995, without the battery. For more information, visit www.bestway-inc.com.