"Close to Glucose" New Propylene Blend for Treating Ketotic Cows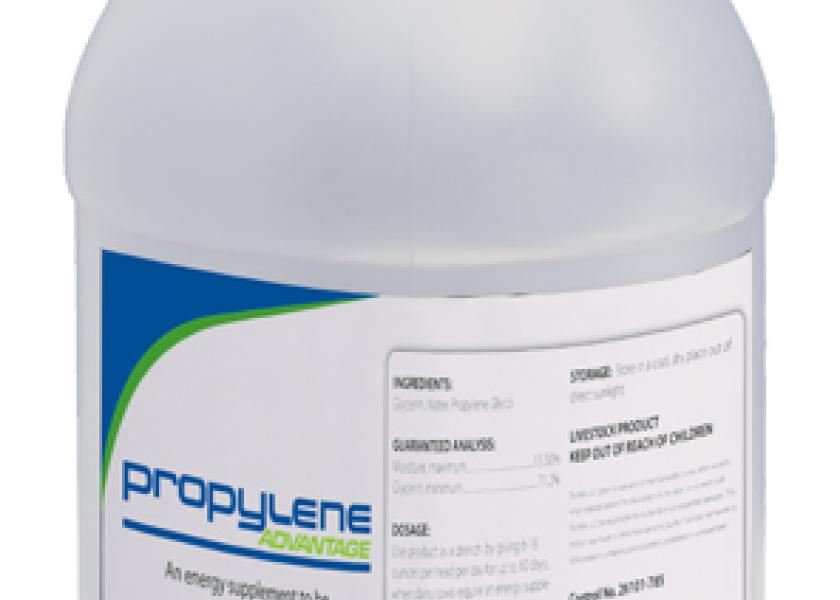 TechMix introduces a new product for treating ketosis… Propylene Advantage. Propylene Advantage is superior nutrition technology that combines propylene glycol with glycerine. Glycerine is proven to enter the cow's metabolic pathway much closer to glucose—which is required for synthesizing milk–than other glucose precursors. This metabolic efficiency can help more quickly ease demands on the liver for glucose production. This effect makes Propylene Advantage a very effective prevention and recovery product for cows that are either potentially, or are clinically, ketotic.
Sold in 1 gallon jugs and 55 gallon drums, Propylene Advantage is liquid-form product that can be easily administered to cattle in the same way as ordinary propylene glycol products. Propylene Advantage can also be used in chiller units.
Propylene Advantage is manufactured in the United States and available through animal health distributors.
Learn more about Propylene Advantage by visiting:  techmixglobal.com/propylene-advantage

Source: TechMix