More Efficient Dairies Reducing Environmental Impacts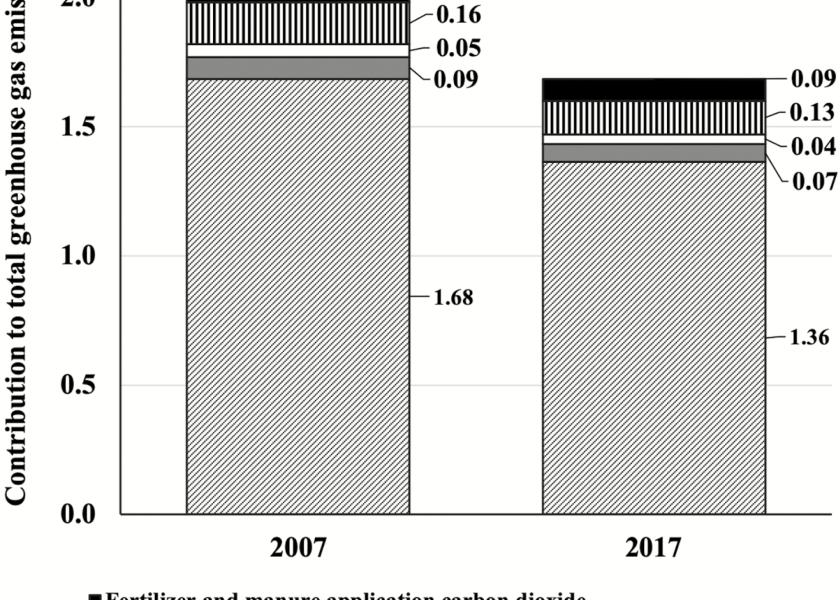 As U.S. dairies apply modern production practices to produce milk more efficiently, they've significantly reduced inputs and greenhouse gas emissions.
Back in 2009, a team of researchers led by sustainability consultant Jude Capper, PhD, published results of a dairy study in the Journal of Animal Science. That paper, titled "The environmental impact of dairy production: 1944 compared with 2007," provided a whole-system environmental impact analyses showing dramatic reductions in key inputs for production of a unit of milk.
Now, using even more advanced and detailed environmental modeling Capper and Roger Cady, PhD, with Cady Agricultural Sustainability Specialties, performed a follow-up study comparing relative impacts of dairy production in 2017 with those from 2007.
The study evaluated all significant inputs and production including manufacture and transport of cropping inputs to milk at the farm gate. Milk transport, processing, and retail were not included in this study. The researchers modeled dairy systems were using typical management practices, herd population dynamics, and production data from U.S. dairy farms, with cropping data sourced from national databases.  
According to the report, improvements in production efficiencies in U.S. dairies resulted in significant progress toward greater sustainability between 2007 and 2017:
A 25.2% reduction in the number of cows needed for the same amount of milk.

A 17.3% reduction in feedstuffs needed for the same amount of milk.

A 20.8% reduction in land needed for the same amount of milk.

A 30.5% reduction in water use for the same amount of milk.

A 19.2% reduction in greenhouse gas emissions (GHG) per unit of milk since 2007. While milk production in the United States increased by 24.9% between 2007 and 2017, the total GHG emissions from milk increased by only 1%, according to this study.

A 20.6% reduction in manure produced in dairies.

A 17.5% reduction in nitrogen excreted from dairy waste.

A 14.3% reduction in the phosphorus excretions.
This paper, published in the Journal of Animal Science, is titled "The effects of improved performance in the U.S. dairy cattle industry on environmental impacts between 2007 and 2017."
For more about measuring sustainability factors in livestock production, see these articles from BovineVetOnline:
Put Sustainability in Perspective
Sustainability Can Be a Win-Win
USDA Study Clarifies U.S. Beef's Resource Use, GHG Emissions