Learn dairy from the leaders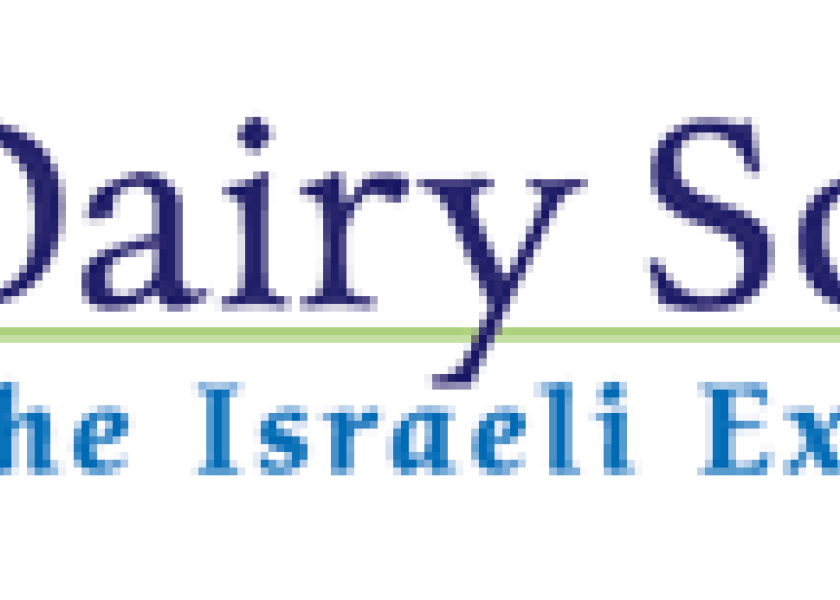 In a few weeks, some will be making New Year's resolutions or better yet, setting goals for their dairy farm business. What are the areas of goals you should be thinking about, and what is in the realm of possibility? Sometimes it is most helpful to get out of your familiar environment and visit with some who are doing things differently in order to open your eyes to greater possibilities. Therefore, we invite you to consider and register for the Israeli Dairy School, January 5-11, 2020.
Israel is a world leader for milk per cow and in applying technology to achieve greater management precision. The Israel Dairy School will be your entrance to learn more about how they achieve great results by hearing from dairy specialists and farmers and seeing management in action on farms. In addition, Michigan State University Extension educators, working in collaboration with the Israel Dairy School, will help you apply what you learn to your business.
Israeli Dairy School is a unique opportunity to learn more about dairy from a different perspective, all the while visiting and experiencing some of the most important historical and religious sites in the country. Farms and agri-business visits are interspersed with visits to places such as the city of Nazareth, the baptismal site on the Jordan River and the Dead Sea. Tours of the old city of Jerusalem, Mount of Olives and the Western Wall are included in the Dairy School itinerary.
The Israeli Dairy School will move around the country during the week of January 5-11, 2020. The combination of tours and presentations and discussions also include those on characteristics of the successful dairy farm of tomorrow, LEAN management concepts applied to feed management and employee management - the last frontier for dairy success.
The School is for both dairy farmers and dairy business professionals who want to experience this unique learning environment. For more information and to register, go to: https://www.dairyschool.co.il/product/eegistration-for-us-dairy-farmers-seminar-2020/. For more  information and the itinerary, contact Phil Durst, MSU Extension at durstp@msu.edu or 989-387-5346.
Come, be a part of history – history past as well as history present and future as you learn skills, perspectives and techniques to apply in your work. You will have a unique experience that will help guide your business forward.
Seminar program
Day One (Sunday, January 5, 2020) Introduction to the dairy industry and Kibbutz farming in
Israel
Morning Arrive to Tel-Aviv

Meet the driver; look for "Israeli Dairy School" sign.

Transfer to the hotel in Kibbutz Degania B, near the Sea of Galilee

Check- in to the hotel

12:30 Lunch in Degania

14:00 Agricultural tour- introducing the various types of farming in the kibbutz

15:30 Short presentation given by each participant about his activity

17:30 Opening lecture: Agriculture and dairy farming in Israel. An overview of dairy history and

recent developments in the Israeli dairy industry

19:30 Welcome Dinner
Day Two (Monday, January 6, 2020) Dairy feeding and nutrition+ famous churches around the Lake of Galilee
7:00-8:00 Breakfast

8:00-11:00 Sightseeing tour to the Lake of Galilee and the very famous churches around the lake

(Capernaum National Park)

11:30-13:00 Visit regional feed center, serving about 50 dairy farms )about 5000 cows /day(

13:30-14:30 Lunch

14:30-15:30 Lecture: Dairy feeding management in Israel

15:30-15:45 Coffee break

15:45-17:00 Forage Management: Maximizing forage quality, Excellence in preservation Kaatz

17:00-18:00 Feed Management: LEAN Management Concepts, Forage Shrink. Kaatz & Moore

19:00 Dinner

20:00-21:00 Facilitated discussion – Optional: Employee management – the next frontier for dairy

success – Moore & Durst
Day Three (Tuesday, January 7, 2020) Visit family robotic dairy farm and kibbutz organic farm
7:30-8:00 Breakfast

8:00-9:30 Visit Yardenit (the Baptismal Site on the Jordan River)

9:45-11:30 Visit a robotic dairy farm using milking robot and traditional milking

11:30-13:00 Visit the famous city of Nazareth, the Annunciation Church and market

13:00-14:00 Lunch in Nazareth

14:30-17:00 Visit the first organic dairy farm in Israel (kibbutz 300 cows), meeting with the farm

manager

19:00 Dinner

20:00-21:00 US dairy industry – What will it take for producers to survive? Durst & Moore
Day Four (Wednesday, January 8, 2020) Veterinary and Veterinary services at farm in Israel
7:00-8:00 Breakfast

8:00-9:30 Veterinary services in Israel

9:30-11:00 Reproduction and groups management

11:30-13:00 Heat stress Management- the Israeli way

13:00-14:00 Lunch

14:30-16:00 Health management of Dairy cows - Durst

16:00-16:15 Coffee break

16:15-17:45 Calf Management - Moore

18:00 Dinner

18:45-21:00 Bathing in Hamat-Gader hot springs
Day Five (Thursday, January 9, 2020) Dairy herd management on farm and visit to the Dead Sea
7:00-8:00 Breakfast

8:00-9:30 Visit dairy herd management company

10:00-11:30 Dairy herd management on farm – Kibbutz with the dairy farm manager

11:30-13:00 Drive to the Dead Sea

13:00-14:00 Lunch

11:15-13:00 Visit the lowest dairy in the world near the Dead Sea

14:00-16:00 Swimming in the Dead Sea

16:00 Driving to Jerusalem

Evening Dinner and overnight in Jerusalem
Day Six (Friday, January 10, 2020) Sightseeing tour in Jerusalem
7:00-8:00 Breakfast

9:00 Full day tour in the old city of Jerusalem: markets, Mount of Olives, Churches, the

Western Wall

Evening Dinner and overnight in Tel Aviv

Day Seven (Saturday, January 11, 2020) Tel Aviv and the old city of Jaffa

7:00-8:00 Breakfast

morning Tour Tel-Aviv and old city of Jaffa

Afternoon Transfer to Ben-Gurion airport for departure