Western Landowners Urge Trump to Sign ACE Act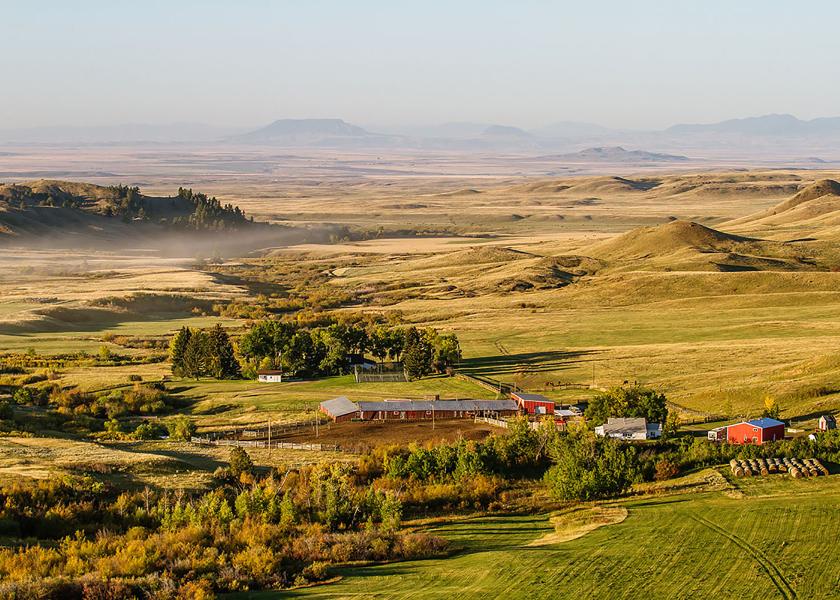 Western Landowners Alliance (WLA)—a landowner-led nonprofit organization focused on advancing policies and practices that sustain working lands, connected landscapes and native species—applauds a victory for the environment, landowners and bipartisanship, the America's Conservation Enhancement (ACE) Act. The bipartisan legislation was passed earlier this month, and now awaits the president's signature.
The ACE Act advances several provisions that recognize and address the challenges ranchers face in managing land for livestock and wildlife. According to the U.S. Fish & Wildlife Services, two-thirds of federally listed species have at least some habitat on private land, and some species have most of their remaining habitat on private land. Certain elements of the act will support western landowners and federal land grazing permittees in providing crucial habitat and ecosystem services by providing economic relief and policy options for livestock producers.
"It feels like there are fewer and fewer issues that unite Congress these days, and passage of the ACE Act proves that there is still room to find common ground when it comes to building solutions for working lands stewardship and conserving natural resources," said Zach Bodhane, policy director for WLA.
"We applaud the legislators who supported this effort and encourage all elected officials at every level of government to think holistically about the working lands that support our cherished wildlife. It will take ground-up ideas but top-down coordination to identify and implement effective solutions and the ACE act is a monumental first step," said Bodhane.
The act reauthorizes the National Fish and Wildlife Foundation (NFWF) Act through 2025. NFWF provides important financial support for private lands wildlife conservation initiatives. It also instructs the Department of the Interior to establish a Theodore Roosevelt Genius Prize for technological innovation to reduce human-predator conflict using non-lethal means.
In addition to establishing the new innovation award, the ACE Act directs the Secretaries of Interior and Agriculture to create a grant program to assist livestock producers in carrying out proactive and nonlethal activities to reduce the risk of livestock loss and compensate producers for livestock losses due to depredation by federally protected wildlife species. The act also authorizes the U.S. Fish and Wildlife Service to issue depredation permits to livestock producers that authorize takings of black vulture or common ravens during calving or lambing season.
These provisions will provide more flexibility and some economic relief for landowners who operate with predators on their land.